Caring for a loved one affected by dementia or Alzheimer's is a difficult task with responsibilities ranging from doctor visits, medication monitoring, home safety or visits to a senior living community. It's easy for caregivers to become stressed and overburdened. Wouldn't it be nice to have some tips and tricks to help reclaim some time for self-care?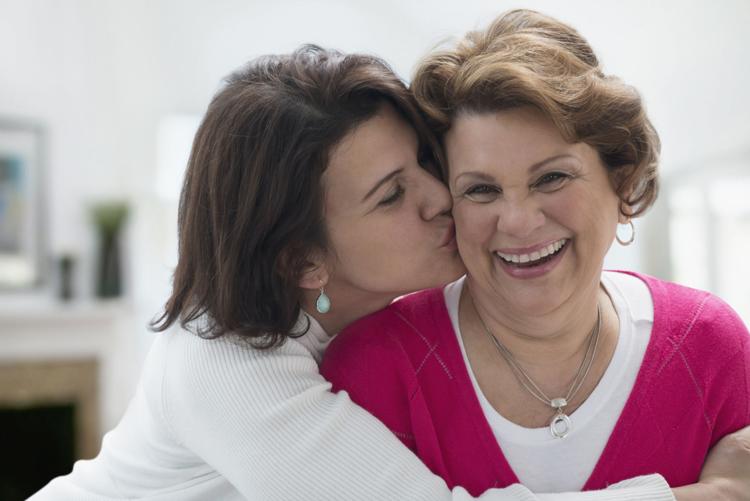 Below are some simple things caregivers can do to decrease stress:
Stay organized
As a caregiver, it's important to stay organized. There are apps available, such as Carezone, that store your loved one's medical providers and list of prescriptions all in one place. It also allows this information to be easily shared with family or friends if the need arises. AARP shares a detailed review of apps on their website at AARP.org.
A simple binder with tabs can also do the trick to keep all medical records in one place. Add a calendar at the front of the binder to keep track of appointments and other important dates. Include a section devoted to contact information for medical providers, pharmacies, home health services, assisted living communities, transportation companies, support networks and anyone else involved in care. Add a tab for any special care instructions and another tab to write down to-do's or notes from conversations with doctors and other health professionals.
Get good rest
A good night's rest should be the foundation of any caregiver's self-care routine. To achieve the recommended seven to eight hours of sleep, try these simple tips:
Take a warm bath before bedtime—this acts as a signal to the body that it is time to go to sleep.
Turn off the TV, computer and smartphone roughly an hour before bed.
Keep the bedroom cool, dark and quiet. If you need to get up at night, use a small night-light and avoid bright lights.
Lower mental stress
Feeling overwhelmed often leads to anxiety and stress, which can then lead to memory issues and mental fogginess. Meditation can be an effective tool to stay centered throughout the day.
Tip: Sit with your eyes closed and focus only on breathing for ten minutes. If your thoughts wander, bring your attention back to breathing. Use a timer to ensure meditation continues for the allotted time.
If your mind is too busy to focus, simply count an even 10 breaths in and 10 breaths out. Note the difference in your level of calmness.
Eat stress-reducing foods
Various foods can affect mood and stress levels. That's why it's important for caregivers to focus on eating nutritious meals that support stress-reduction. The following five foods can help lower anxiety and make day-to-day life more enjoyable:
Salmon—its omega-3 fatty acids can improve brain function and may lower anxiety.
Oatmeal—a cup of warm oatmeal can increase feel-good chemicals in the body and can minimize stress.
Chamomile tea—this beverage features antioxidant and anti-inflammatory properties that lessen anxiety.
Nuts—a handful of nuts such as almonds, macadamias, pistachios or walnuts can assist in managing overwhelming situations.
Dark chocolate—its antioxidant properties increase the amount of serotonin in the brain and act as an excellent stress-reducer.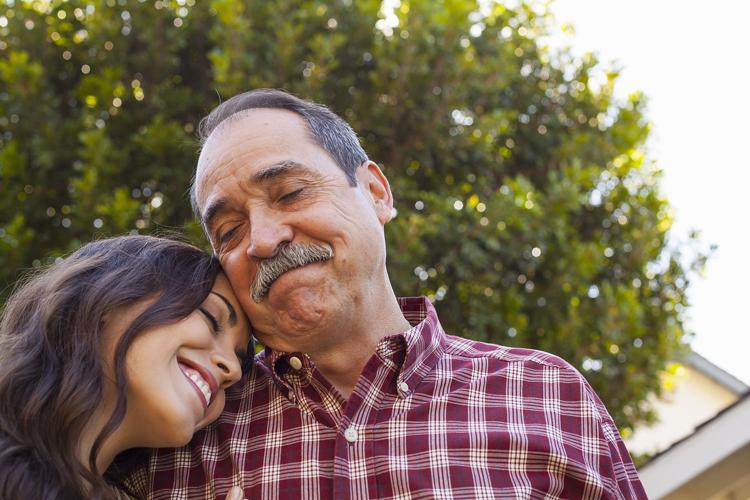 Consider respite care for your loved one
Caregiving is not only physically demanding, but it can be emotionally draining as well. It's helpful for caregivers to take time away to reset and rejuvenate. Many assisted living communities offer respite care for the elderly loved one so the caregiver can receive some well-deserved time off. Whether it's a vacation or staycation, you will return to work with increased patience and empathy.
Seek out support
Caregivers sometimes find it difficult to ask for help and often bear the caregiving burden alone. Visiting a therapist for individual therapy, participating in a caregiver support group, or talking to a trusted friend are all helpful ways to cope with challenges.
Assisting a loved one and providing daily care can be both fulfilling and extremely difficult at the same time. So, it's important to remember that caregivers need time to refresh and relax.
Allegro brings luxury senior living to Richmond Heights. The Ensemble Memory Care Program at Allegro focuses on caring for the whole person, rejuvenating mind, body and spirit to create stimulating and meaningful life experiences. Call ​314-669-7085 to speak with a senior living advisor and learn more about this assisted living and memory care community.  AllegroisHome.com
---
This content was produced by Brand Ave. Studios in collaboration with Allegro Senior Living. The news and editorial departments of the St. Louis Post-Dispatch had no role in its creation or display. For more information about Brand Ave. Studios, contact tgriffin@stltoday.com.
Be the first to know
Get local news delivered to your inbox!