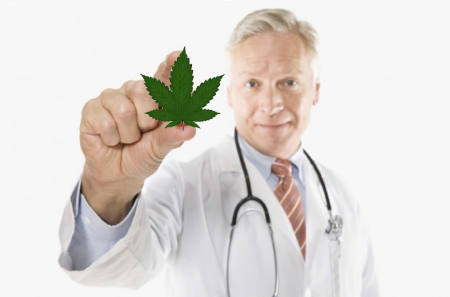 About Missouri's Medical Marijuana Program
Ever since the winter of 2018, Missouri residents have the ability to obtain a state medical marijuana license and use medicinal cannabis to treat their debilitating, chronic, or underlying health conditions. However, recreational marijuana is still an illicit substance in Missouri. This means receiving a medical recommendation from a state-licensed physician is a necessary prerequisite for legal marijuana use.
But how do you go about finding a suitable medical marijuana doctor in Missouri? Not every physician is qualified or willing, after all. Don't worry! In this article we've answered all your questions and made a list of the 5 best marijuana physicians in the state that you can visit for an MMJ evaluation, including a fantastic new telemedicine option with NuggMD for just $99!
Who Qualifies
Believe it or not, Missouri has a very broad list of medical conditions that qualify for treatment with medical marijuana. While the phrasing of the Missouri MMJ legislation does identify a list of specific medical conditions, such as cancer, glaucoma, and hepatitis C, Missouri is actually one of the most inclusive states in terms of who qualifies for medicinal cannabis.
Thanks to the final line in the list of qualifying conditions that states, "Any other chronic or debilitating medical condition that, in the professional judgment of a physician, might be helped by the use of medical cannabis" nearly every underlying medical condition could potentially be treated with medical marijuana. However, to officially qualify, you still need to receive an MMJ recommendation from your licensed physician.
How to Find a Doctor
Truth be told, the hardest part of the Missouri state process is probably finding a willing physician who's qualified to give medical marijuana recommendations. Generally speaking, you should be able to find a local cannabis doctor near major cities like Kansas City or Springfield. But as time goes on, more and more clinics will open throughout the state, giving Missouri residents more access to medical marijuana treatments.
If you'd prefer to avoid the trouble of physically going to a doctor's appointment, you can always receive a medical marijuana evaluation through NuggMD, an MMJ telemedicine platform that's helped more than 600,000 patients connect with state-licensed physicians. With NuggMD you see the doctor face-to-face, just like at the doctor's office, using your video capable laptop, computer, smartphone or tablet.
Best of all, their doctors specialize in using cannabis to treat a variety of ailments.
How to Become a MMJ Patient
Okay, so you've found the physician. Now what? How do you go about becoming an MMJ patient after that? It's simple, really. Once you've found a suitable marijuana doctor, received a physical evaluation and obtained an MMJ recommendation, you can register for an account on the Missouri Department of Health website. As soon as you've registered, you can use the web portal to fill out a medical marijuana application and send it on its way.
Keep in mind that the state can take up to 30 days to process your application. Once it's been approved by the Department, you can expect your Missouri medical marijuana license to be delivered to you by mail.
Now, in case you're interested in seeing an MMJ doctor in an office, here's our list of the other four great doctors who recommend cannabis in Missouri.
1. NuggMD (100% Online)
NuggMD's physicians specialize in using medical cannabis as a primary treatment, or adjunct treatment for a variety of ailments. Using a detailed medical history, your records and a face-to-face video consultation, their doctors develop individualized treatment plans to help patients achieve their health goals.
Their staff is available from 8am to 10pm daily to help patients navigate the system. Even patients that are usually uncomfortable with technology find the process to be very simple and just as personal as a physical doctors office. The only thing they're missing is the traffic, the stale waiting room and the even staler magazines.
It costs only $99 to see a NuggMD doctor online. They've provided evaluations for more than 600,000 patients in Nevada, New York, California, Oklahoma and Missouri. Their doctors are fully licensed by the state where they provide evaluations, and they are highly qualified in the field of medical marijuana.
Price: $99 for new patients
Address: Available for online evaluations, visit them at https://www.nuggmd.com/missouri
Hours of Operation: Sunday - Saturday 8AM - 10PM
2. Releaf Clinics
Releaf Clinics is an in-person medical marijuana clinic conveniently located right outside Kansas City. The clinic allows its patients to take advantage of their local dispensary discounts.
Price: $195 for new patients, $150 for veterans
Address: 19201 E Valley View Pkwy, Suite C, Independence, MO 64055
Hours of Operation: Monday-Friday, 9AM–5PM; Saturday, 12-5 PM; Sunday, closed.
3. ChoiceMedrx Alternative Medicine Experts
Not only is ChoiceMed able to provide its patients with their medical license, but they'll help them throughout the entire application process. That level of customer service can be hard to come by!
Price: $150 for new patients, $125 for veterans
Address: 6632 Raytown Rd, Raytown, MO 64133
Hours of Operation: Monday 8AM–6PM; Saturday 9AM–1PM; Sunday Closed
4. Kathmandu Clinic
Dr. Pratistha Strong operates her concierge medical practice in St. Louis, MO. Her treatments, medical marijuana or otherwise, are completely curated per the individual in a boutique setting.
Price: $200 per half hour
Address: 10807 Big Bend Rd, Suite 1, Kirkwood, MO 63122
Hours of Operation: Monday 10AM–6PM, Tuesday 10AM–6:30PM, Wednesday 10AM–6PM, Thursday 10AM–6:30PM, Friday 10AM–6PM, Saturday Closed, Sunday Closed
5. Dr. Gil's Immediate Care
Dr. Gil has 15 years of experience with medical marijuana. As a practicing physician in Washington state, he actually helped form an advocacy group that went on to reform the state cannabis laws.
Price: Call Office for Price
Address: 3000 E. Division St., Springfield, MO 65802
Hours of Operation: Monday-Friday 8AM–7PM; Saturday 8:30AM–12PM; Sunday Closed
Why NuggMD is the Best MMJ Doctor in MO
While each of these doctors is perfectly qualified for medical marijuana evaluations, you know what's even easier?
Getting your medical evaluation online using NuggMD!
You can get your Missouri medical marijuana card entirely from the comfort of your own home without leaving your couch! From your initial evaluation to your final state application, you can do it all via the internet. There's no need to fight traffic or weather or expose yourself to colds and flus when you use their fully-legal telemedicine platform for your medical marijuana evaluation. Plus, it's environmentally friendly because you don't even have to start your car.
Their doctors are friendly and compassionate and have dedicated their careers to making patients' lives better through cannabis.
Thanks to their state-of-the-art telemedicine program, NuggMD has paired hundreds of thousands of patients with their qualified medical marijuana physicians, making them one of the largest medical providers of their kind.
And hey, with NuggMD it only costs $99 to receive your medical evaluation! How great is that?
About NuggMD
NuggMD is the leading provider of remote medical marijuana evaluations in Nevada, New York, and California, Oklahoma, and Missouri. They've assisted well over 600,000 patients connect with state-licensed doctors so they can get access to medical marijuana treatments.
It's never been easier to obtain a medical marijuana recommendation than with NuggMD. Now, you don't even need to leave your living room to connect with Missouri's best medical marijuana doctors. With NuggMD, they'll come right to you!
It'll only take 15 minutes to receive your recommendation. So, what are you waiting for? Come visit their site today!
This content was produced by Brand Ave. Studios in collaboration with NuggMD. The news and editorial departments of the St. Louis Post-Dispatch had no role in its creation or display. For more information about Brand Ave. Studios, contact tgriffin@stltoday.com