There has been a scene change at The Muny. In its 101st season, a feat which itself deserves applause, The Muny has embarked on an awe-inspiring campaign which boasts industry-defining upgrades to its sprawling 11.5-acre campus and promises impactful, nuanced approaches to arts education and access for the community it serves.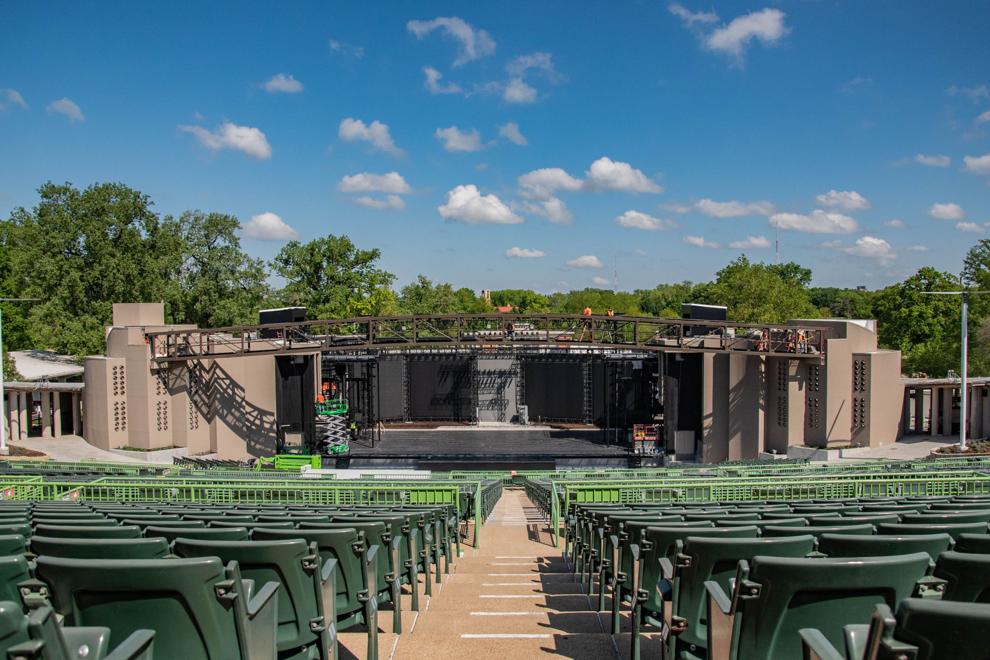 The Muny is not lightly stepping into its second century. No, this is a firework- filled 42nd Street finale tap number into the future like only The Muny could pull off. When audiences return to one of St. Louis' favorite summer traditions, the beginning of a new era awaits them.
Stage upgrades
The most apparent improvements will be the vital rebuild of The Muny stage. Originally constructed using horse and mule teams, the iconic stage was the first and only of its kind. This new stage is as ambitious of an undertaking as its predecessor. Featuring lighting equipment specially designed for The Muny's unique outdoor setting, an astonishingly versatile stage deck, turntable and seamless integration of LED technology with traditional scenery, The Muny's second century stage is simply a marvel and truly "alone in its greatness."
Old stage right and stage left towers, cobbled together over time in attempts to support growing needs through the past century, are now replaced with new, majestic towers that not only sup- port the light bridge, but that also house control rooms and state-of-the-art technology that promise an unmatchable theatre experience. Also found within the towers are 24 new, massive air blowers with 140 directional vents. That, along with the new fans installed in 2013, promises the breeziest summer season yet!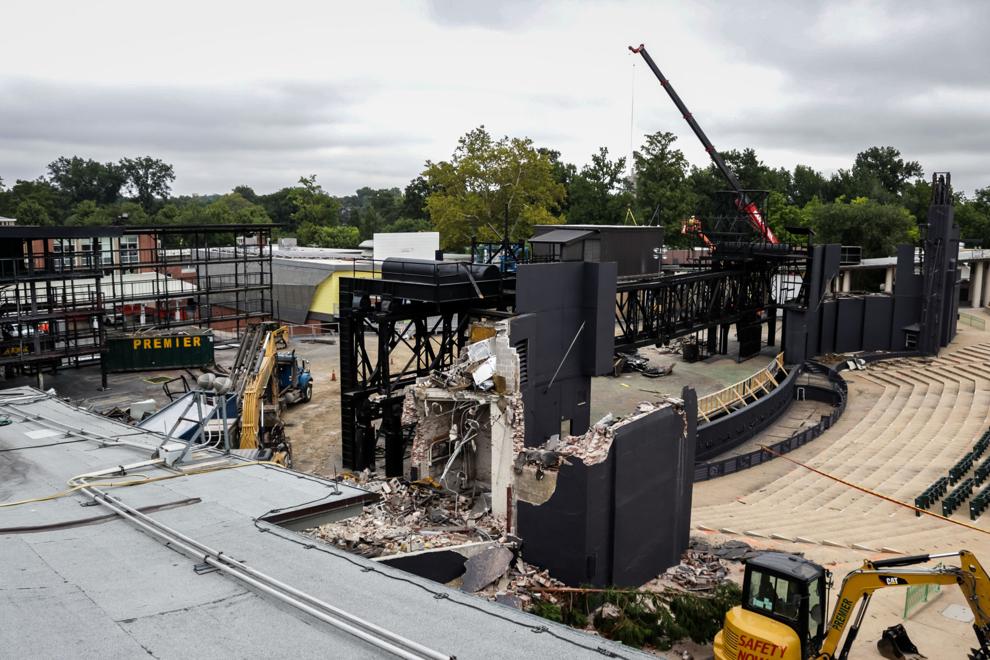 All of that is just Phase 1. Subsequent phases of construction, continuing over the next several off-seasons, will total $50 million in necessary improvements campus-wide. But that's not where the transformation ends. "As we looked toward our second century, we wanted to create a strategic plan that not only addressed our brick and mortar needs, but one that ensured we were applying our resources to have a meaningful impact on the arts and arts educational landscape of this community," said Muny managing director Kwofe Coleman. As a part of its Second Century Capital Campaign, The Muny will make an additional $50 million investment in its endowment, which funds, among other things, its financial accessibility and vast education initiatives.
Accessibility
A key phrase in The Muny's mission statement reads "accessible to all" and indeed, they answer that bell across all definitions. A host of services from listening devices and signed performances to wheelchair attendants and more remove physical barriers to access, as well as The Muny's free seat program. Instituted since the theatre's earliest days, the unparalleled free seat program ensures that everyone, regardless of economic status, can experience theatre the way it was meant to be seen – beneath a star-filled sky in Forest Park.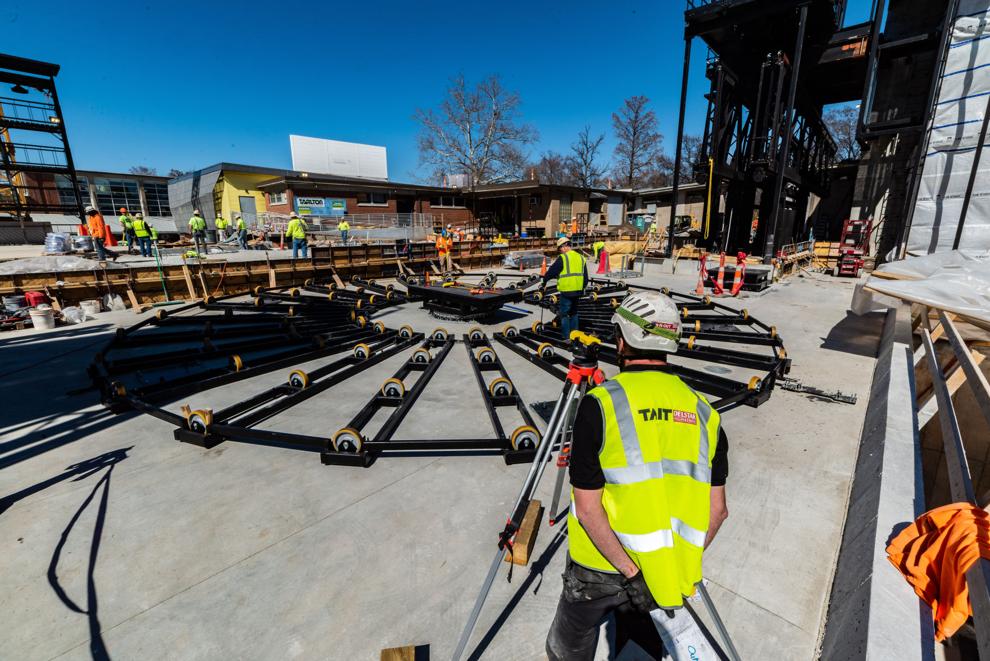 Coupled with their Community Access Program, which continues to expand yearly, The Muny has welcomed over 10 million guests through its gates at absolutely no charge. In fact, on a nightly basis, The Muny gives away more free seats than can fit in an entire Broadway theatre. The endowment investment ensures that this promise of accessibility will remain a key part of this theatre's identity for future generations.
Education Initiative
The Muny recognizes that it is imperative for young people in the community to have early, regular exposure to the arts and the endless opportunities the craft provides. With that goal, The Muny has embarked on a process to evolve its education offerings into a new, dynamic system: The Crawford Taylor Education Initiative. This initiative identifies new areas of educational need, develops programs within The Muny's purview which can directly address those areas and ultimately initiates action plans to launch and sustain these programs.
The first of its kind, The Muny began as a civic idea that shared experiences bring us together, making us a stronger community. Under the stars since 1919, The Muny remains inspired, transformed and united in this great tradition. That idea of a shared, singular experience has turned into an enduring legacy, a family tradition and is embedded in the fabric of St. Louis' identity.
---
This content was produced by Brand Ave. Studios in collaboration with The Muny. The news and editorial departments of the St. Louis Post-Dispatch had no role in its creation or display. For more information about Brand Ave. Studios, contact tgriffin@stltoday.com.