HDIS sells high-quality bladder control products with delivery made directly to the consumer's doorstep in discreet packaging. While HDIS is known for offering a large variety of incontinence products, the company's award-winning customer care representatives and employees are leading the industry in service.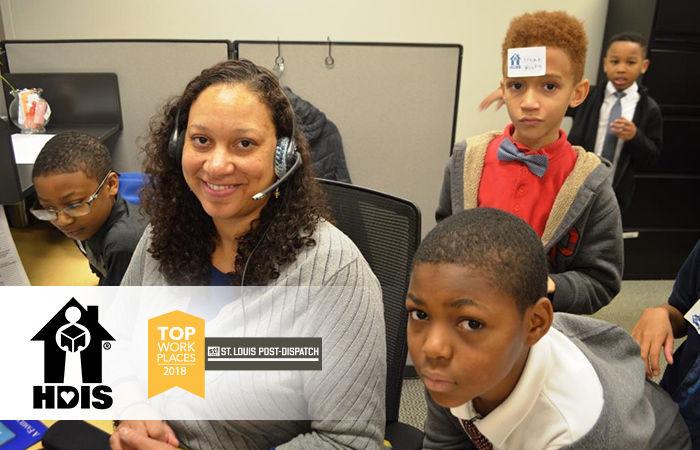 Serving customers since 1986, this two-way street mentality is fostered by respect and trust. Employees at HDIS are experienced, caring, knowledgeable and compassionate to the customer's feelings and to their teammates; it's a collaborative atmosphere not often found in other workplaces.
Employee Candace Yancey said, "I love the family feel within the company and how the culture is about helping customers and each other. Everyone matters and everyone that works here is family."
Measuring success
Like every company, there are goals and targets to be accomplished each year. In fact, one of the biggest company celebrations at HDIS is called Record Day, wherein the previous year's sales were beat. HDIS has celebrated this milestone every year since opening its doors. However, employees at HDIS will tell you they measure success by helping customers find solutions that allow them to live life to the fullest. The employees take pride in the positive, passionate and friendly work environment at HDIS.
The employees at HDIS are difference-makers. They help others feel confident and secure by helping them find the perfect product. Employees at HDIS listen and offer caring advice. The company receives hundreds of thank-you letters from people who are able to lead active lives because of the products delivered to their homes.
Employee Rickelle Thomas said, "I work at HDIS because I enjoy helping others. To know that I have assisted in making someone else's life a little easier makes me want to continue working hard and provide the same service to others."
Promoting from within
The leadership at HDIS recognizes individual talents and helps to develop employees to their fullest potential. In fact, over 60 percent of managers began in an entry-level position and have been promoted from within. Much of the credit and development begins with the hiring process and the company's recruiting team. Employees are encouraged to assume responsibility outside of their daily tasks. Employee Rob Martin said, "I work here because I actually feel like everyone has an equal share in helping the business grow."
Encouraging continuous feedback
HDIS creates individual goals that align with the company's initiatives so each employee is working toward the same objective. Continuous feedback is encouraged as it has the power to contribute to organizational changes. The company also has an open-door policy, and no idea is too big or small to be heard.
Employee Jenny Garbacz said, "HDIS takes our feedback and suggestions into consideration to make it a safe and better work environment. It's nice to work for a company that appreciates its employees."
HDIS strives to make a difference in everything they do. When an employee hears a customer say they can finally go out in public or they had a good night's sleep, they realize the company is indeed changing lives.
To learn more about employment opportunities at HDIS, visit hdis.com/careers.
See all of the 2018 St. Louis Top Workplaces here.
Click here to nominate your Top Workplace for 2019!
---
This content was produced by Brand Ave. Studios in collaboration with HDIS. The news and editorial departments of the St. Louis Post-Dispatch had no role in its creation or display. For more information about Brand Ave. Studios, contact tgriffin@stltoday.com.