The popularity of Medicare Advantage (MA) plans among seniors has increased rapidly in recent years. The number of people enrolled in a Medicare Advantage plan has more than doubled since 2010 with over 24 million people getting their Medicare coverage through some type of MA plan. Reports indicate that the convenience, savings and extra benefits available with MA plans are the primary reasons why so many seniors are choosing MA over Medicare Supplements or just enrolling in Traditional Medicare alone.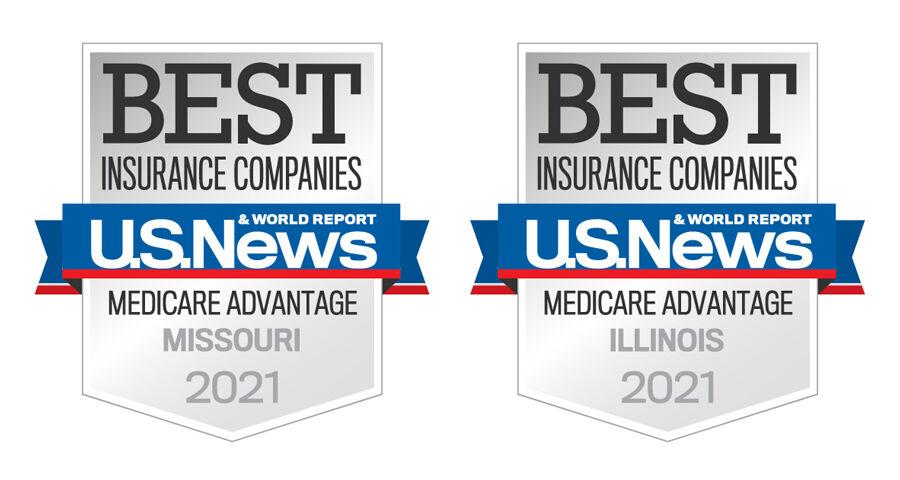 With so much growth, many areas around the country, including the St. Louis area, have seen a notable increase in the number of Medicare Advantage plans available, making the challenge of choosing a plan a daunting task for seniors. Given this challenge, U.S. News and World Report conducted an analysis of all the Medicare Advantage plans available in each state to identify the best plan in each, giving seniors a quick and convenient way to cut through the clutter.
Released in October, the U.S News and World Report analysis identified Essence Healthcare as the best Medicare Advantage plan in Missouri and Illinois based on its 4.5 out of 5 Star Rating.  Founded in 2003 by a group of St. Louis area doctors, Essence Healthcare has grown to become one of the leading Medicare insurance plans in St. Louis, with over 64,000 members. The company credits its success to its collaborative partnership with area physicians and health systems as well as the loyalty and enthusiasm of its members throughout the community.

"When your customers are in the same community you work and live, you take extra pride in what you do," said Martha Butler, President of Essence Healthcare. "We are committed to ensuring our members get great healthcare, great service and great benefits, and I think that commitment is what has led to our success in St. Louis and ultimately this recognition from U.S. News and World Report."
Seniors now have an opportunity to enroll in Essence or other Medicare Advantage plans during this year's Medicare Annual Enrollment Period which ends on December 7. Industry experts recommend seniors always try and set aside the time to evaluate different Medicare plans before the enrollment period ends. "There may be plans out there with extra benefits and savings available that your current plan may not offer," said Joel Andersen, SVP Marketing at Essence, "Doing just a little homework can result in thousands of dollars in savings for many seniors."
More information about Essence Medicare Advantage plans can be found at MyEssenceHealthcare.org or by calling 1-855-936-0340. In addition, seniors can compare all Medicare Advantage plans in their area by visiting Medicare.gov/Plan-Compare.
---
Essence Healthcare is an HMO plan with a Medicare contract. Enrollment in Essence Healthcare depends on contract renewal. Essence Healthcare complies with applicable Federal civil rights laws and does not discriminate on the basis of race, color, national origin, age, disability, or sex.
Y0027_21-308_C
This content was produced by Brand Ave. Studios in collaboration with Essence Healthcare. The news and editorial departments of the St. Louis Post-Dispatch had no role in its creation or display. For more information about Brand Ave. Studios, contact tgriffin@brandavestudios.com.