---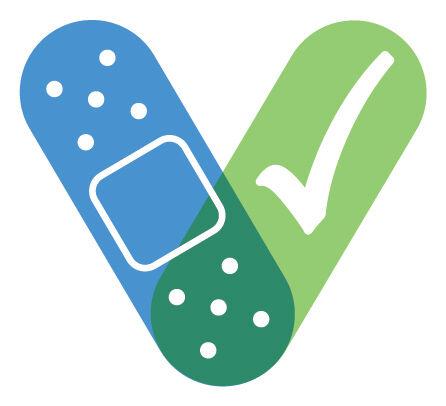 Roughly 2.8 million people call the greater St. Louis metropolitan area home. With health care workers, emergency responders, those 65 and older, and those under 65 with certain health conditions now eligible for COVID-19 vaccines, there are hundreds of thousands of people who want to be vaccinated against the virus.
Under Missouri's distribution plan, the state has been divided into nine regions. St. Louis City and County, along with 10 surrounding counties, make up Region C, representing 37% of the state's population. The region is scheduled to receive nearly 33,000 doses each week, as long as Missouri continues to receive a steady supply of vaccine.
Vaccines are being distributed by health systems, public health agencies, federally qualified health care centers, other providers and through mass vaccination events hosted by the Missouri National Guard. As of February 26, this group of vaccinators has distributed more than 360,000 first- and second-dose vaccines across Region C. It's a start — and several hundred thousand more eligible residents are either scheduled for appointments or have pre-registered for their opportunity to schedule, depending on their eligibility and state vaccine supply.
When your turn comes, we can promise our professional staff members and clinic volunteers are ready and eager to take care of you. A few of these caring team members share some thoughts below. We greatly appreciate your continued patience as we work together as a region to schedule and deliver vaccines on our long, shared journey to overcome the COVID-19 pandemic.
---
Creating a safe and healthy environment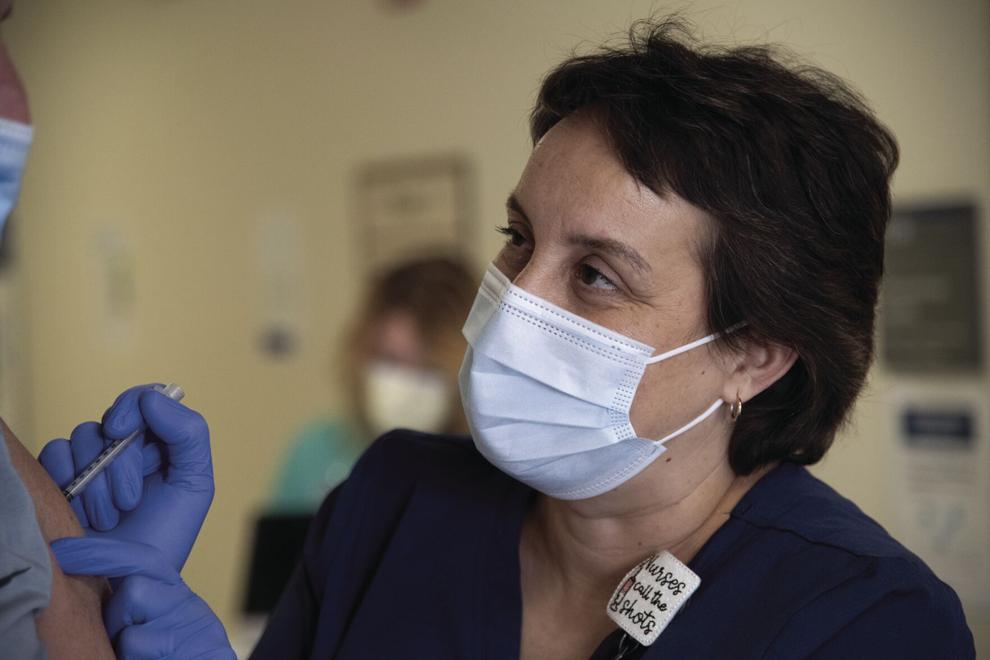 Veronica Murray, RN
Christian Hospital - BJC HealthCare
"I believe that sharing my personal experience with getting vaccinated has been one of the best ways to reassure those who are apprehensive about the vaccine. Most people who are uncertain just need the opportunity to voice their concerns and receive accurate information with the most up-to-date facts. Seeing that their co-workers and friends have received the vaccine without ill effects has helped to boost morale. The best part has been having our employees come back to share their positive experiences and let us know they are doing their part by encouraging their family and friends to get vaccinated. Everyone has been so grateful for the opportunity to receive the vaccine, and I am proud to be able to create a safe and healthy environment for our employees."
---
Seeing giddiness and tears of joy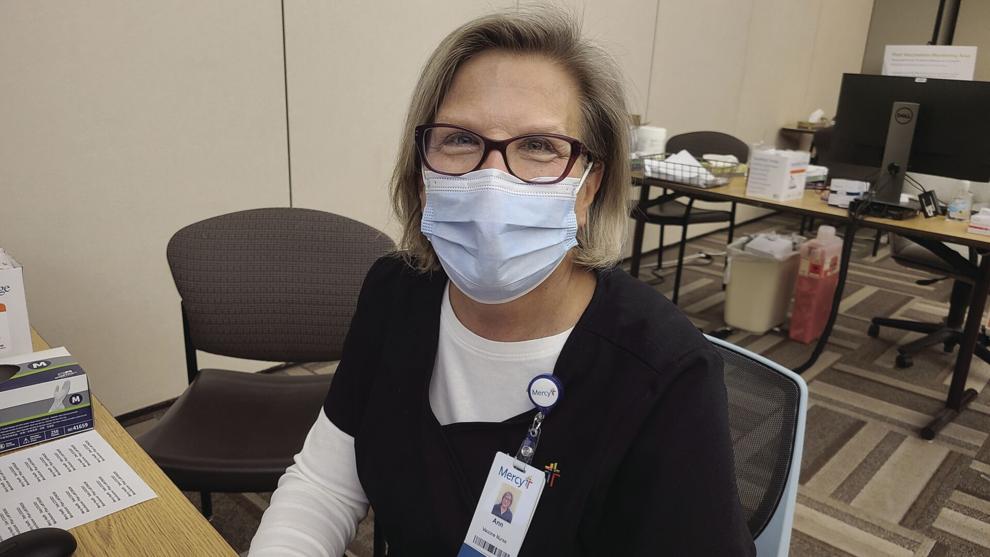 Ann Apprill, RN
Mercy Vaccine Nurse
"In April 2020, just as the pandemic got started, my long-awaited retirement was here. But, as with everyone, my grand plans to travel were put on hold, thanks to COVID-19. I was stuck at home cleaning out closets and putting together puzzles. I hated leaving my co-workers during that time. As the year went on, my daughter suggested I give COVID-19 vaccines and I thought it would be a great way to help in a positive and constructive way. It's been a wonderful retirement job. When people come in, they're giddy with excitement. I've seen tears of joy, laughing, celebrating and even someone passing around a tiara and taking pictures in the observation area. It's such a joyous place and everyone — co-workers and patients — is happy to be here."
---
One step closer to returning to a normal life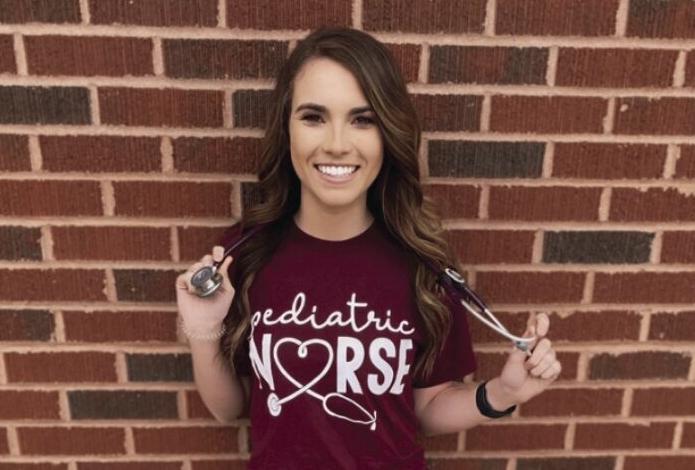 Amanda Rodgers, RN
SSM Health Cardinal Glennon Children's Hospital
"The past few months I have been blessed with the opportunity to work at the COVID-19 vaccine clinic at SSM Health Saint Louis University Hospital. Administering vaccines has been one of the most rewarding jobs I have done as a nurse. Getting vaccinated can take so much fear away from our community. It is amazing to watch how much relief everyone feels after receiving their vaccine. The chance to be vaccinated is life-changing for us all, and I encourage anyone with the opportunity to take it. Each vaccine given moves us one step closer to returning to a normal life, which is what we all want right now. You can all make a difference by making the decision to protect yourselves and others when you get vaccinated. I have nothing but confidence that this community will come together, and we can overcome this pandemic."
---
Giving back to a place that means so much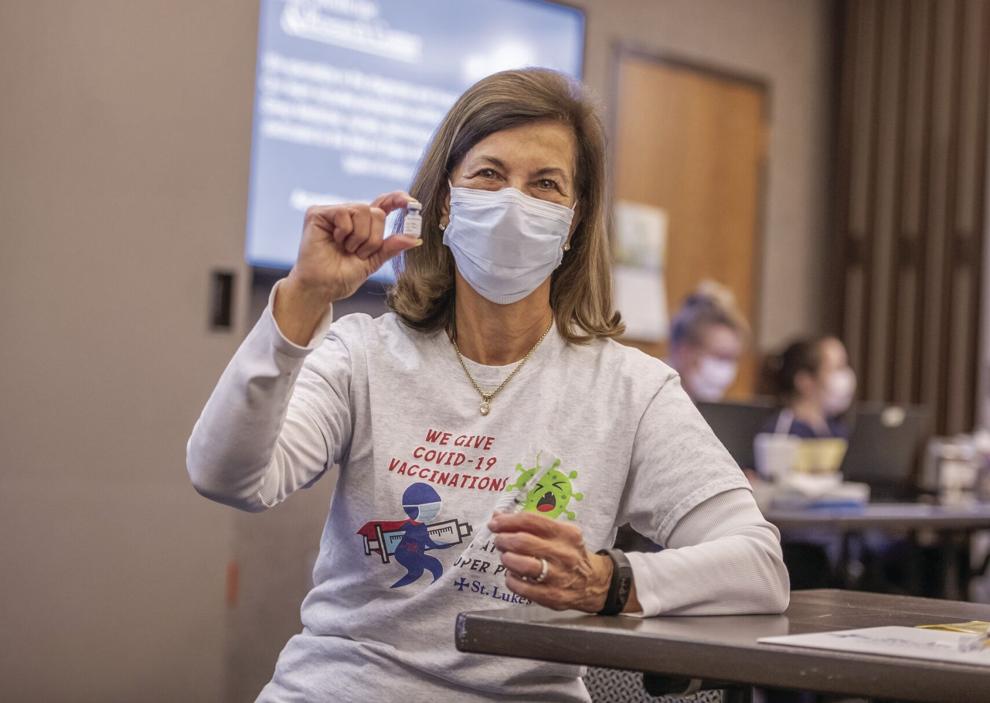 Sandy Krajcovic, RN
St. Luke's Hospital
"I retired in 2017 after 48 years as a registered nurse at St. Luke's Hospital. I wanted to volunteer as a COVID-19 vaccinator to give back to a place that means so much to me. I love hearing everyone's stories and sharing in their experience as they come through the vaccine clinic. Emotions range from excitement to gratefulness to tears of joy. Many haven't seen their children or grandchildren in almost a year. This vaccine gets them one step closer to hugging their loved ones again. For those who are anxious, I try to calm them with information. Data shows the vaccine is safe and highly effective. I want everyone to get vaccinated quickly, so we can greatly reduce the number of deaths from COVID-19 and get our lives back to somewhat normal. I am thrilled to be able to help."
---
How do I get vaccinated?
You'll be notified when it's your turn
When vaccine becomes available, you'll be contacted using the information provided at pre-registration. Vaccinating all those who are eligible will take several months. We appreciate your patience and support as we work with the states to serve all those in need of the COVID-19 vaccine.
---


---
This content was produced by Brand Ave. Studios. The news and editorial departments of the St. Louis Post-Dispatch had no role in its creation or display. Brand Ave. Studios connects advertisers with a targeted audience through compelling content programs, from concept to production and distribution. For more information contact sales@brandavestudios.com.