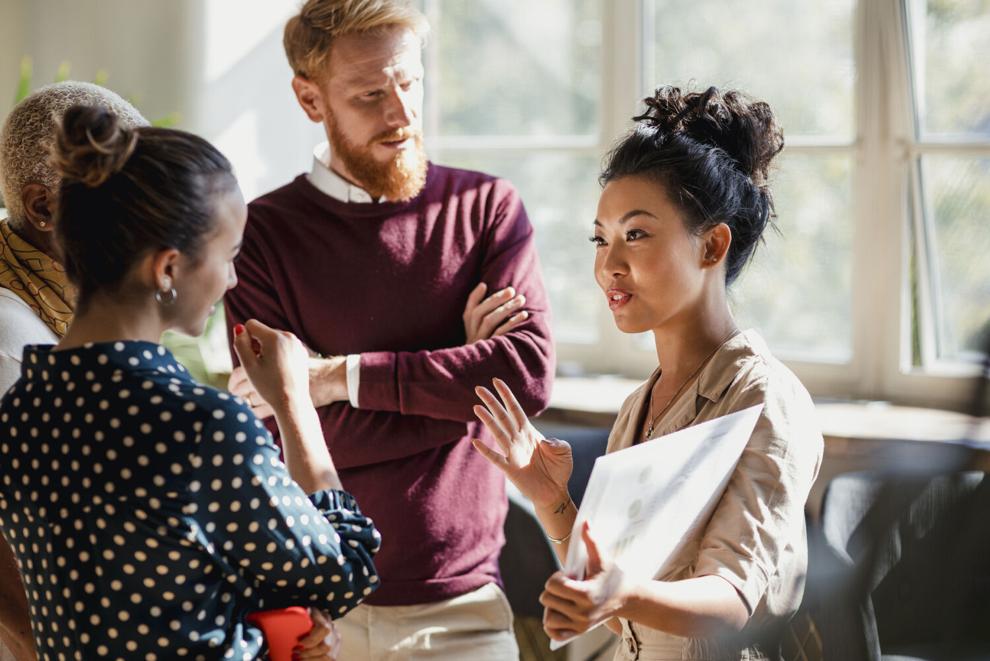 In a normal, pre-pandemic world, Wunderman Thompson Health billed itself as a heads down, business done, culture-of-fun work environment for its employees. Then came 2020 and the company had to add another descriptor to its vocabulary — remote.
Without missing a beat, President Mike Burns said the teamwork, leadership and creativity continued to flow, generating more flexibility, transparency and outstanding client work. And the employees thought so, too, taking the extra time and effort to share their feedback as part of the 10th annual St. Louis Post-Dispatch Top Workplaces survey.
Great employees create a top workplace – and foster long-term client relationships
For the second consecutive year and fourth time as a winner, Wunderman Thompson Health solidified the company's standing as a top place to work, whether onsite or remotely.
The creative, data and technology agency offers a diverse and ambitious skill set to clients that is not representative of typical agency work. Thanks to the deeply talented staff, the agency's resume extends far beyond the usual branding, direct marketing and ad support to include a complex data servicing platform, high-level tech capabilities and uniquely personal consulting opportunities that integrate and deliver creative inspiration across the entire customer experience.
"We wouldn't be where we are in the industry if not for the incredible dedication, commitment and enthusiasm of our creative employees. The teamwork, leadership and workplace culture they have created is what drives change and helps instill a healthy workplace environment," Burns said. "Winning Top Workplace is the badge, but the underlying message of the honor is that it only happens because our employees are so awesome and, we want more of them here."
And it works both ways. Burns said many of their 160 employees at the St. Louis office have hit their 10-, 15- and 20-year milestones at the company, nurturing and supporting long-term clients, the majority of them in the health care industry, and many of them celebrating the same number of years working with Wunderman Thompson Health.
"It's a symbiotic relationship," Burns said. "We have long-standing employees and great-standing clients, and we appreciate that every single day because it doesn't happen very often in this business."
"Whatever it takes"
In addition, Burns likes to tout that Wunderman Thompson Health employees help nurture a healthful environment not only for themselves but for their clients' members.
"Because of the nature of their business, one of the more fulfilling things we do is help our clients move the needle on making people healthier," Burns said. "Our employees have incorporated this philosophy into their work and have made it their passion. We do whatever it takes — traditional channels, digital, ads, communication and much, much more — to find who the client members are, where they want to be met in terms of communication, and what the frequency of that conversation should be."
Burns said their pre-COVID personal connections, employee events and charity work helped transition and carry the team through the Zoom-filled pandemic days. The company is working on a flexible reopening scenario for employees in the coming months.
"The things we've been able to do successfully — every bit of it is because our employees make it happen," Burns said.
That says a lot in and of itself — onsite and remotely.
---
This content was produced by Brand Ave. Studios. The news and editorial departments had no role in its creation or display. Brand Ave. Studios connects advertisers with a targeted audience through compelling content programs, from concept to production and distribution. For more information contact sales@brandavestudios.com.