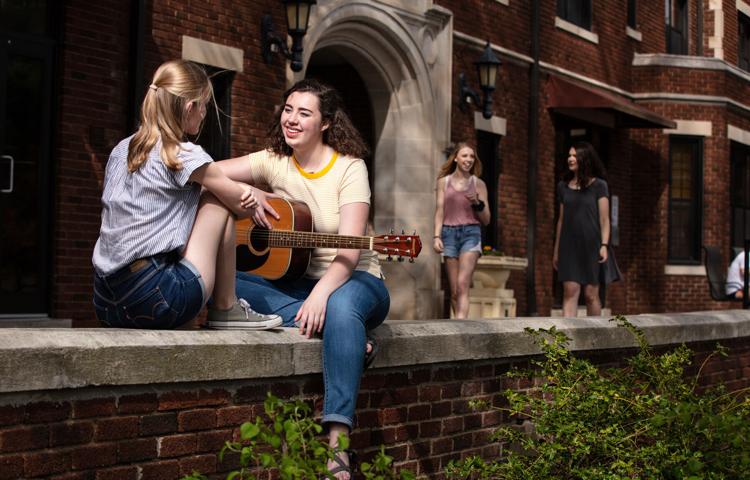 "Music isn't a serious path." That's what Paige Meyer thought when looking for a college. Though she was brought up in a musical home and sung in the choir throughout her elementary and secondary education, she kept telling herself she couldn't pursue music, she needed to be serious.
Then the Denver, Colorado native found Drury University's innovative "Your Drury Fusion" program and everything clicked.
"Through Fusion, I get to explore the music I love, but also study a profession I find so interesting," says the Drury sophomore, who is part of the exclusive Drury Singers and majoring in criminology and psychology.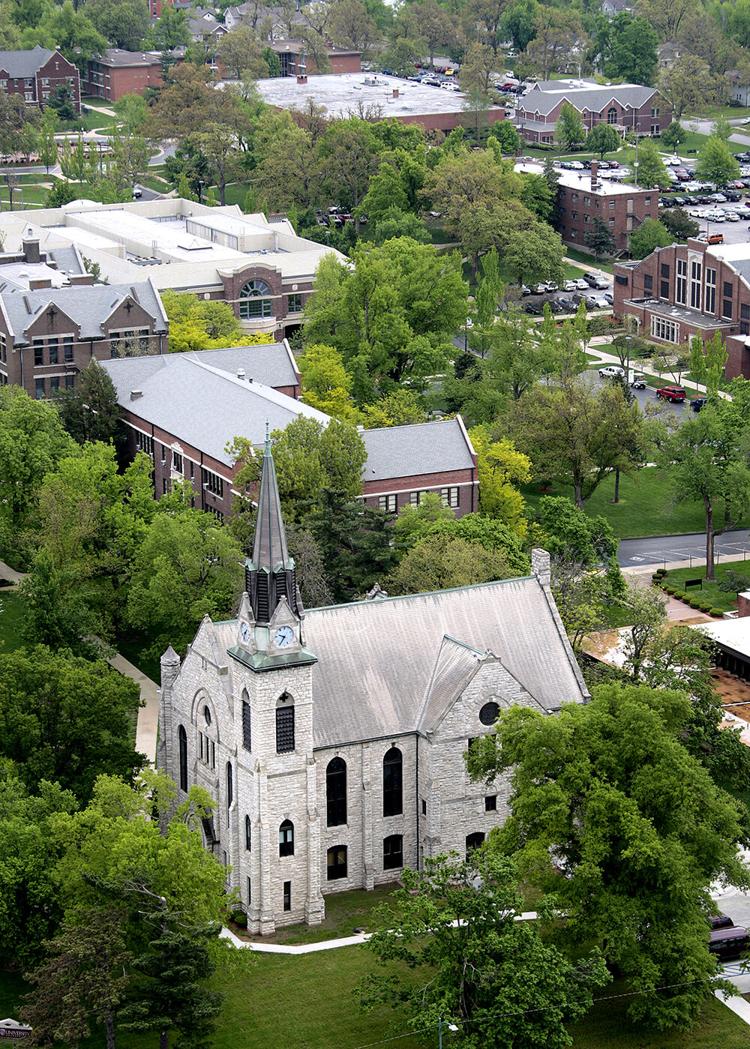 Your Drury Fusion is a departure from traditional college curriculum — combining student's passion and profession to create their unique fusion. Every student graduates with one or more majors, transcripted credentials in both profession and life and three real-world experiences that put their education into action.
Your Drury Fusion is the result of nearly two years of work by more than 100 Drury faculty members, and challenges students to become flexible and creative problem-solvers in a highly supportive, yet intellectually rigorous environment.
Drury is no stranger to innovation and disruption in education. In her near 150 years, the university has continuously been at the forefront of purposeful change and effective pivots in the face of challenges. Your Drury Fusion is a new educational paradigm, continuing Drury's legacy of equipping students to live a life of meaning and purpose.
Whatever the combination: Architecture and Spanish, theater and big data or pre-med and history, Drury has a pathway and a plan.
"Faculty recognize students who come to Drury aren't empty vessels," says associate professor of communication, Rick Maxson. "They come to us with knowledge, experience, values, beliefs; things that become passions. Those passions are like kindling. Fusion, which implies an explosion, allows us to connect passion to an idea, a theory, a major or career path. When that happens, a fire ignites and we become less like teachers and more like fans."
Learn more at drury.edu/stl
---
This content was produced by Brand Ave. Studios in collaboration with Drury University. The news and editorial departments of the St. Louis Post-Dispatch had no role in its creation or display. For more information about Brand Ave. Studios, contact tgriffin@brandavestudios.com.