Dawn "Shelley" Cade was eager to serve in the Navy, so eager that she finished high school a semester early, persuaded her mother to sign the paperwork and headed off to boot camp at age 17.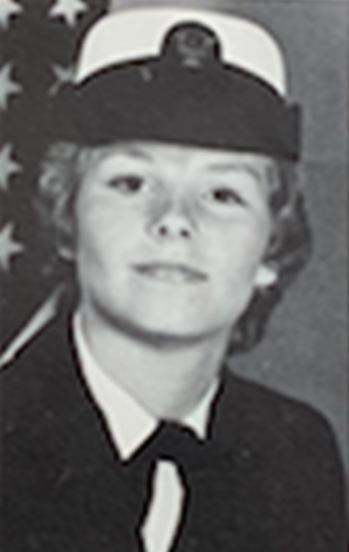 "I wanted to see the world," she said. "I was seeking adventure."
It was a time of new opportunities for women in the U.S. Navy. A federal judge's ruling in 1978 had cleared the way for women to serve aboard naval ships. No longer restricted to shore duty or wartime hospital ships, women like Cade were anxious to take advantage of the new roles that were open to them.
HISTORIC OPPORTUNITIES FOR WOMEN IN THE NAVY
After boot camp, Cade put in for sea duty and was happy to find herself assigned to one of the first warships being built to fully integrate women. The USS McKee, a submarine tender that could carry 1,350 sailors, was being built in a shipyard in Seattle to support and repair nuclear-powered submarines at sea. Cade was in its commissioning class, which included about 350 female crew members.
"I felt like a trailblazer," said Cade, now 57. "It was a special time for women."
During her four years of active duty helping put the San Diego-based McKee through its paces in support of the Pacific Fleet, Cade served mostly in the sales and services division, helping to manage shipboard activities such as barbershops, laundry services and snack shops.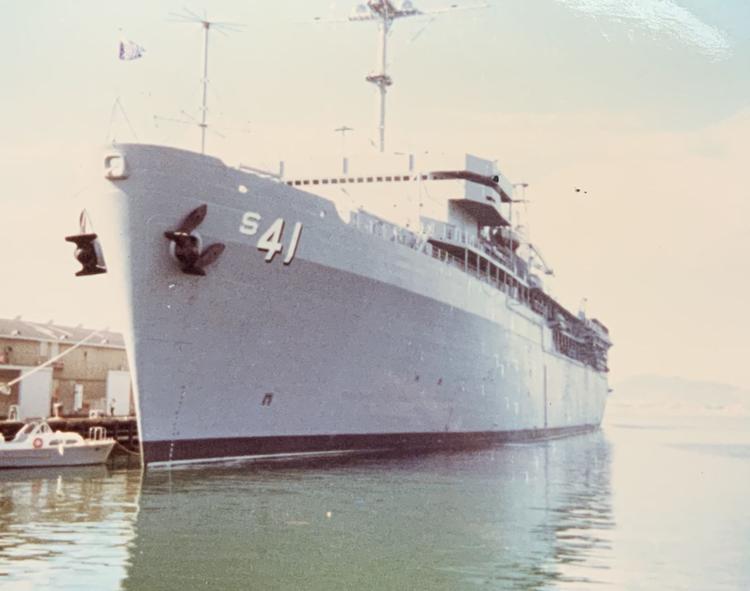 When she completed her commitment to the Navy as a Petty Officer 2nd Class, she had a newfound sense of confidence in her abilities, as well as solid job experience that led to a career in St. Louis with a manufacturing company she still serves today.
"I held my head higher," said Cade, who grew up in Indiana. "I knew that whatever happened to me, that serving my country was something that could never be taken away from me. I feel very proud about that."
Over the last 35 years with Willert Home Products, which makes cleaning products such as Ty-D-Bol toilet bowl cleaner, air fresheners and other household cleaners, Cade has worked her way up to vice president for public outreach and director of sales for the military division.
A PASSION FOR SERVICE
Her time in the Navy also heightened her commitment to serving others. Today, she serves on the advisory board of Care to Learn, whose mission is to meet the needs of students in the areas of health, hunger and hygiene.
She's also civilian coordinator for the St. Louis Toys for Tots program. "That's something that's very dear to me because it puts me alongside those Marines and takes me back to my military days," she said.
This past holiday season, the St. Louis effort served about 40,000 families, Cade said. She said she worked countless hours in the months leading up to Christmas, coordinating volunteers, sorting toys and filling orders.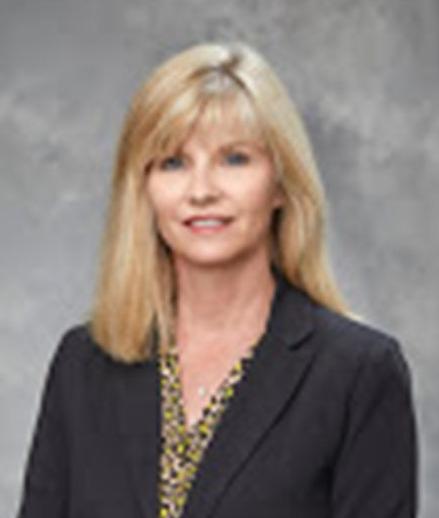 "I would come home filthy dirty but fulfilled," she said. "In my everyday job I don't always see immediate results, but when you do stuff like this, you see immediate results. You're making somebody happy; you're taking a load off their mind."
She said her greatest passion is serving others. "I'll work at Willert Home Products as long as I can, but I'll never stop helping people," she said.
MORE DOORS OPEN FOR WOMEN
As for the USS McKee, affectionately nicknamed the Love Boat for romantic relationships that developed on board, it later deployed to the Persian Gulf in support of Operation Desert Storm with a full crew of both men and women.
Two years later, in 1993, Congress repealed the law prohibiting women from serving on combat vessels, giving women the opportunity to take on roles aboard carriers, cruisers and destroyers. In 2010, new rules cleared the way for women to serve on submarines.
For Cade, her pioneering role in the history of women in the Navy and her time aboard the McKee remain among her proudest accomplishments.
"I never had any issues being a woman on a ship with many men," she said. "I felt like I had respect. It was one of the best times of my life."
VIEW ALL STORIES: STLtoday.com/StoriesOfHonor

Soldiers Memorial Military Museum offers programs and outreach services including special exhibits, tours, services for the military community, school programs and lectures.
The Hiring Our Heroes Corporate Fellowship Program is an innovative program offered by the U.S. Chamber of Commerce Foundation and partnering companies that provides transitioning service members with professional training and hands-on experience in the civilian workforce. The professional development offered through the program prepares candidates for a smooth transition into meaningful civilian careers.
---
Stories are told from the nominee's point of view. This content was produced by Brand Ave. Studios. The news and editorial departments of the St. Louis Post-Dispatch had no role in its creation or display. For more information about Brand Ave. Studios, contact tgriffin@stltoday.com.
Be the first to know
Get local news delivered to your inbox!