Kara Grady's service in the U.S. Navy took her to parts of the world she never dreamed she would visit. But these days, her dreams center on a quiet pocket of mid-Missouri land where she hopes to build a retreat for veterans, cancer patients and their families to take a break from their worries.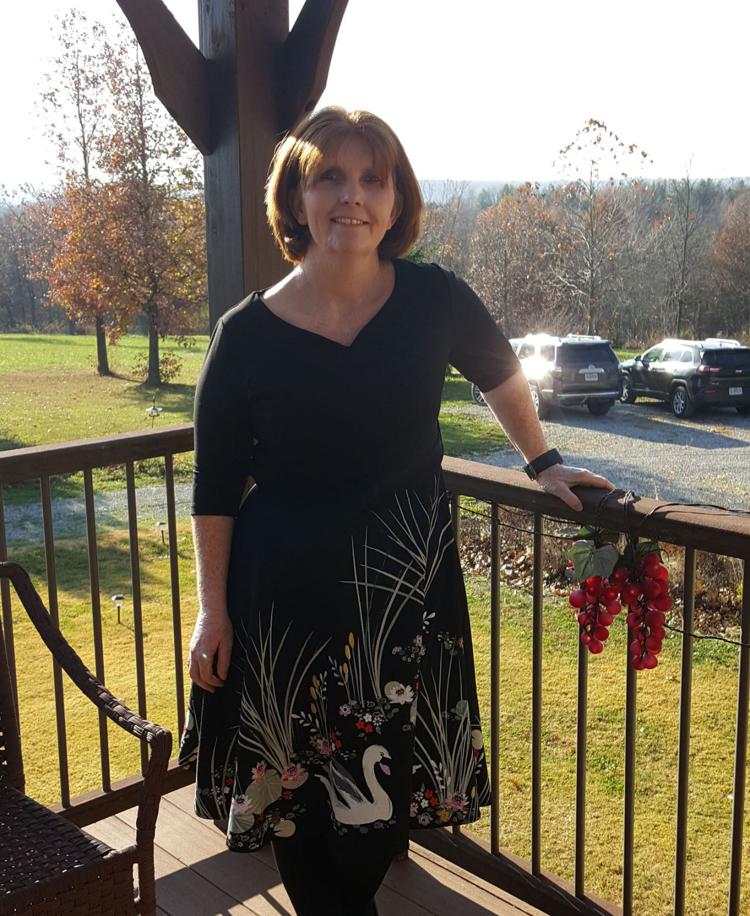 "The battles are similar — they're fighting for their lives and they're fighting for others," she says. "They're all warriors."
As a veteran herself, the wife of a veteran, and the mother of a son who endured years of chemotherapy to shrink tumors growing in his brain, Grady knows about such battles.
"Everyone is a warrior of something," she says. "The financial and mental toll that go along with these struggles — we want to give families an opportunity to leave it all behind for a few hours or a day."
Grady, 48, joined the Navy in 1989. She served as a radioman (now called an information systems technician) and was assigned to the USS Hunley in support of the Atlantic submarine fleet. When her enlistment ended, she joined the Navy Reserve, then returned to active duty in 1996. That's when she met and married her husband, John, a Seabee.
Grady first went to Naples, Italy, and later San Diego, where she was assigned to a beach master unit attached to the USS Tarawa, an amphibious assault ship. During Grady's first deployment, the Tarawa traveled to such far-ranging locales as Australia, Thailand, Bahrain and the Seychelles.
In October 2000, the ship was steaming through the Strait of Hormuz on her way into the Persian Gulf when word came that the USS Cole had been attacked by a suicide bomber while refueling at Yemen. Seventeen Americans were killed and 39 injured.
"We were one of the ships that went to assist the Cole and carry the crewmen home," Grady said. What she remembers most about that time are the stories the survivors told, of little decisions that saved their lives, like staying behind for five more minutes to watch a movie.
Small decisions, big impact
It taught her that small decisions can have a big impact.
After leaving the Navy in 2001, she put that knowledge to work as a military spouse, managing the everyday decisions that running a young family of three requires while her husband continued to serve. She also returned to the Navy Reserve.
When the Gradys' son Charles was diagnosed at age 5 with neurofibromatosis, those home front duties ramped up as Grady oversaw a challenging regimen of medication and doctor appointments. Charles endured years of chemotherapy to attack tumors growing on his optic nerves, his brain and spine. The genetic disorder left him legally blind, though his condition has been stable now for three years.
Today, Grady's positive energy is making a difference in the lives of the special needs students in the Wentzville School District where she works as a classroom aide.
"She is, as we used to say in the Navy, a 'hard charger,' always working to help others," said her husband, John. "She amazes me with all she does."
A ripple effect
Today, the Gradys hope to create a ripple effect in the lives of veterans, cancer patients and their families through a foundation they launched last year, called A Thousand Ripples Warrior Retreat. They are working to turn a 10-acre wooded property near Hermann into a retreat center — a place for relaxing, a place for sharing, a place for learning from each other.
"We're hoping to eventually have five to 10 cabins, so that we can bring families in," Grady said. She envisions themed weekends and classes on gardening or healthy eating, movie nights under the stars, campfires and cookouts and games played in the quiet of the countryside.
Where differences are shed and the battles faced serve to unite.
"We want to make it a retreat so they can forget about their troubles. We want to bring them together — they could actually give each other support in ways that others cannot."
Community Coffee Company understands the importance of family and giving back. They proudly support Folds of Honor and have established a partnership with the USO of North Carolina and the Patriot Circle to ensure that military personnel both here and overseas are able to enjoy a rich, smooth cup of Community® coffee.
Soldiers Memorial Military Museum offers programs and outreach services including special exhibits, tours, services for the military community, school programs and lectures.
---
Stories are told from the nominee's point of view. This content was produced by Brand Ave. Studios. The news and editorial departments of the St. Louis Post-Dispatch had no role in its creation or display. For more information about Brand Ave. Studios, contact tgriffin@stltoday.com.