When U.S. Army veteran Ben Stabler talks to high school students about his experiences while serving in Iraq, he doesn't sugarcoat anything. 
He tells them he celebrated his 21st birthday with a can of Coke in a plane over Kuwait, rather than at a party with friends.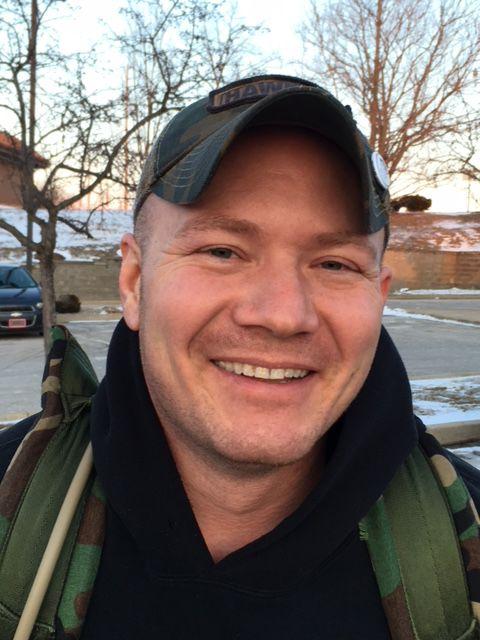 He shows them the scar on the back of his head from the traumatic brain injury he suffered in an accident soon after he was deployed.
He talks about the 19 fellow soldiers his battalion lost during the 15 months he served overseas. 
And he describes the post-traumatic stress disorder he deals with today.
"I think the students are very impacted by how direct he is," said Bradley Durnell, a history teacher who invited Stabler to participate in a History Alive program at Lindbergh High School. "They say, he spoke to me like I was an average person, not like someone talking down to a kid. He's very straightforward and expresses himself with passion."
Students really listen to him, because he's closer to being a contemporary, Durnell said.
"I think the students are excited about the Iraq and Afghanistan session because the veterans are closer to their age and because those topics are more prevalent in conversation and in their lives. For them, most things in a history textbook just live in the textbook, but conversations about Americans fighting against terrorism right now in the Middle East, those are things that are still happening."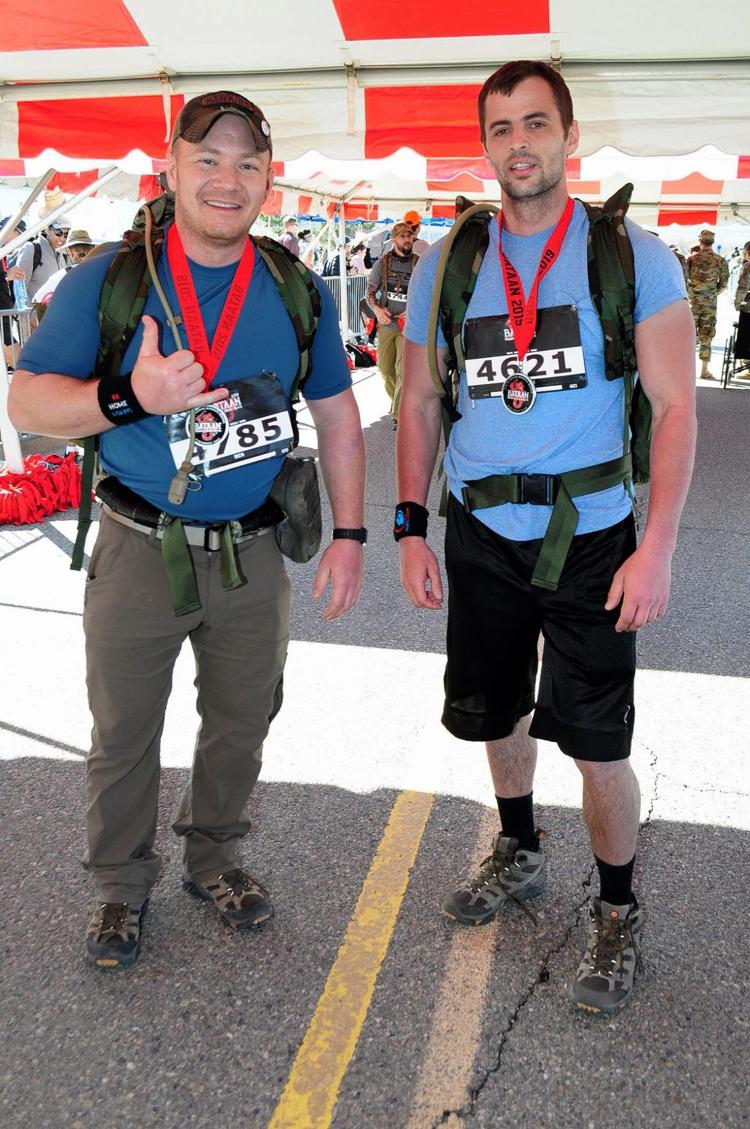 "I'll just go and see for myself"
Fenton resident, Stabler, now 33 and a maintenance engineer and father of two, tells students that he was a "troublesome" teenager growing up in suburban St. Louis, a  "skateboarder, punk-rock kid" who got into fights at school and trouble with the law.  
After graduating, he worked a couple of odd jobs and didn't have a plan for the future. It was 2005 and the Iraq War was in full swing, and Stabler thought: "I'll just go and see for myself."
He enlisted in the U.S. Army and was assigned to the 12th Infantry, training as a marksman and an EMT. 
Serving in the Army changed his life, he said. It gave him opportunities and taught him discipline, teamwork, communication skills and persistence.
It also took him directly into danger, when his battalion was sent to Dora, a Baghdad neighborhood known for violence.
"The idea was to clean out the bad dudes from the area and retake it," Stabler said. That meant developing information, searching for terrorists and weapons caches, and engaging in firefights with insurgents as the Americans sought to bring stability to the area.
"Most days were pretty boring, driving around in a Humvee, sweating it out," Stabler said. "It's hot, over 100 degrees, and you've got to keep the windows up because windows stop bullets."
Long, hot days punctuated by violence
But the long, hot days on patrol were punctuated by violence as the terrorists' explosives grew more sophisticated with armor-piercing ammunition that could do plenty of damage inside a Humvee. The 2nd Battalion, he said, lost 19 soldiers while he was deployed.
Stabler himself was injured while unloading supplies from a shipping container near a helicopter landing pad. When a Black Hawk came in low, the rotor wash blew a large steel door into the back of his head, knocking him out and leaving a traumatic brain injury and a wound that required nine staples to close.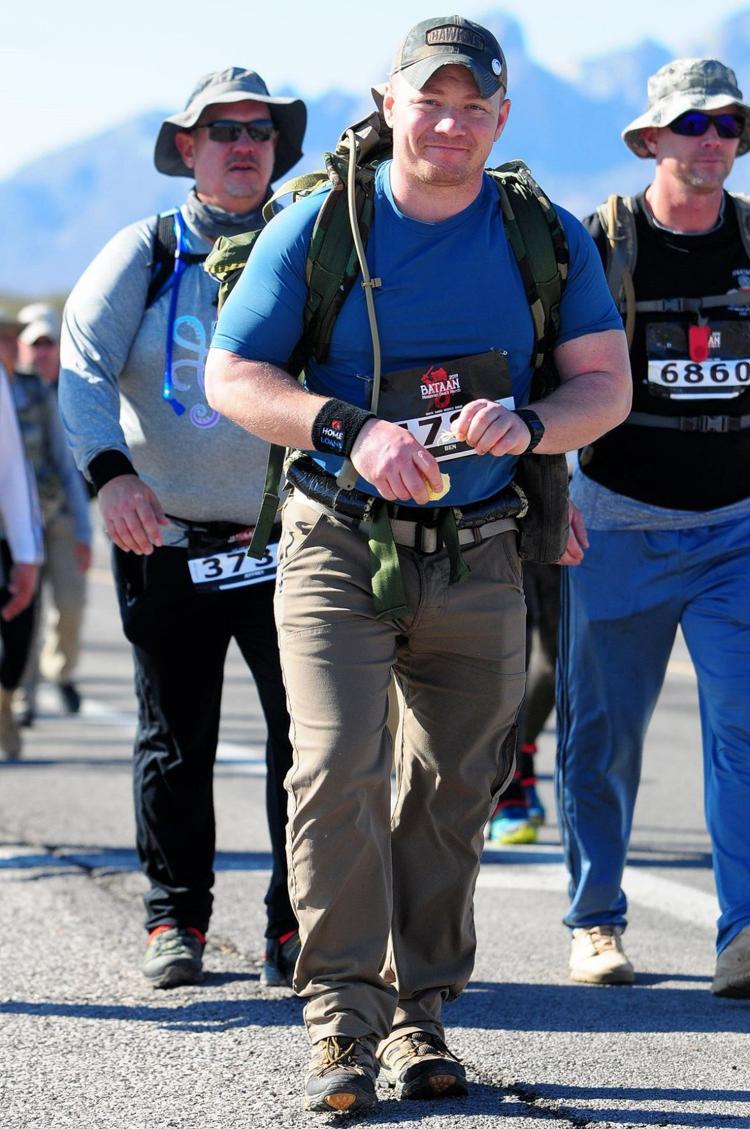 Stabler served 15 months in the Middle East before returning to the United States and finishing out his active duty in Colorado. He served three more years in the National Guard, attaining the rank of staff sergeant and working toward a degree in industrial technology. Today he works for a chemical company and is married with two small children.
When he talks with high school students about his service, he brings some of the awards he earned, such as the Army Commendation Medal, which he received after he narrowly missed being shot by snipers while providing security for an Iraqi family that had been targeted by extremists.
"It was like in the movies where the bullet whizzes by your head," he said. "You could hear it." 
He remembers another time when a group of civilians was hit by a mortar intended for his Humvee. The image of the wounded children stays with him and is the reason he sought counseling for PTSD. 
"At the time, it looked bad, but it just affected me a lot worse after I had my own kids," he said. "I would say going to the Vet Center (for counseling) is the best thing I've ever done."
Community Coffee Company understands the importance of family and giving back. They proudly support Folds of Honor and have established a partnership with the USO of North Carolina and the Patriot Circle to ensure that military personnel both here and overseas are able to enjoy a rich, smooth cup of Community® coffee.
Soldiers Memorial Military Museum offers programs and outreach services including special exhibits, tours, services for the military community, school programs and lectures.
---
Stories are told from the nominee's point of view. This content was produced by Brand Ave. Studios. The news and editorial departments of the St. Louis Post-Dispatch had no role in its creation or display. For more information about Brand Ave. Studios, contact tgriffin@stltoday.com.
---
Be the first to know
Get local news delivered to your inbox!