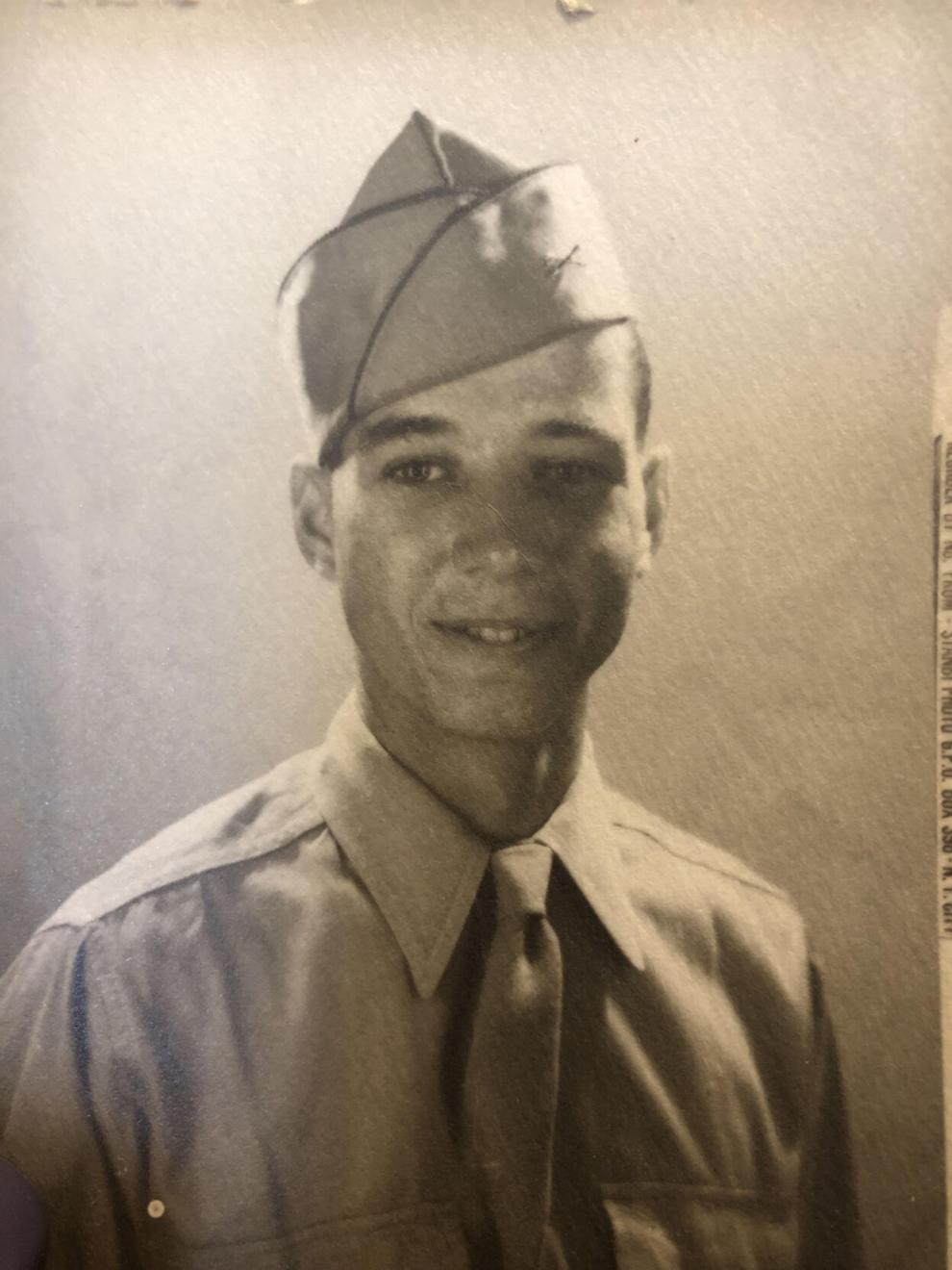 For years, Warren William "Bill" Allen Jr. believed he saw the blonde crewcut of a German pilot in the Messerschmitt Bf 109 he shot down in Germany during World War II.
"I had a vision I've never forgotten," said Allen, 98, of Kirkwood. "I thought, some mother has lost a fine young man. The vision is just as clear today. But there's no way I could have seen the pilot's face. It was purely a vision, but it stuck with me for years. I never felt, hurray, we killed that so-and-so."
The loss of life on both sides of the battlefield, where men just like him were stepping up to do their jobs, is something that has stayed with Allen.
"Bang - the whole world changed"
As a teenager growing up in suburban Webster Groves, Allen recalls that life was good, wonderful. "Then, Dec. 7, 1941 – bang – the whole world changed," he said. "I remember all of us looking at the radio and hearing President Roosevelt speak. We were just in shock."
Allen graduated from high school later that month and went on to Purdue University to study chemical engineering. There he was accepted into the Army Specialized Training Program, newly developed to meet wartime demand for soldiers with special skills such as engineering.
But as the war raged in Europe, the Army needed more manpower and pulled engineers and scientists out of the program and put them into the infantry, Allen said. He was assigned to man a .50 caliber machine gun in a field artillery unit of the 87th Infantry Division.
"A machine gun with a box of ammunition weighed 130 pounds," said Allen. "And I weighed 133 pounds, and off we went together."
He remembers the frigid temperatures that gripped the region shortly before Germany's last-ditch offensive now known as the Battle of the Bulge. And, how the Americans were ill-equipped to ward off frozen toes and fingers.
"I had just an ordinary overcoat but my feet were saved by six pairs of socks," he said. "I put two pair in my helmet as a liner, two pair on my chest, and two pair on my feet, and I just kept rotating them."
"The Bulge"
Then, word came that German troops had broken through Allied lines some 10 miles away – the "Bulge" – and that German soldiers had stolen American uniforms. That night, Allen was ordered to stand guard and shoot anyone who did not respond "Stadium" to his "Yankee."
"I spent the longest night of my life hunkered down by those railroad tracks pointing toward Germany," recalls Allen. "Was I going to have to shoot someone in an American uniform? I worried about that all night."
His unit was ordered to move to Bastogne, where American forces were surrounded and outnumbered. When they arrived, they found utter devastation.
"It was just ruins. Everywhere there were burned out tanks with burned bodies," he said.
Then, as Allied forces advanced during the following spring, Allen's unit was among troops that liberated the Nazis' Buchenwald prison camp.
"The survivors were more like skeletons with skin," Allen remembered. "It was unbelievable."
Taking the fight to Japan
Allen's unit came out of Germany earlier than most because it was slated to go on to fight in Japan. While Allen was on leave in St. Louis, the United States dropped atomic bombs on Hiroshima and Nagasaki, bringing about the end of the war.
Within weeks, Allen was enrolled at Washington University, where he went on to earn his degree in chemical engineering. He married, raised a family and spent his career with Hydraulic-Press Brick Co., retiring as president.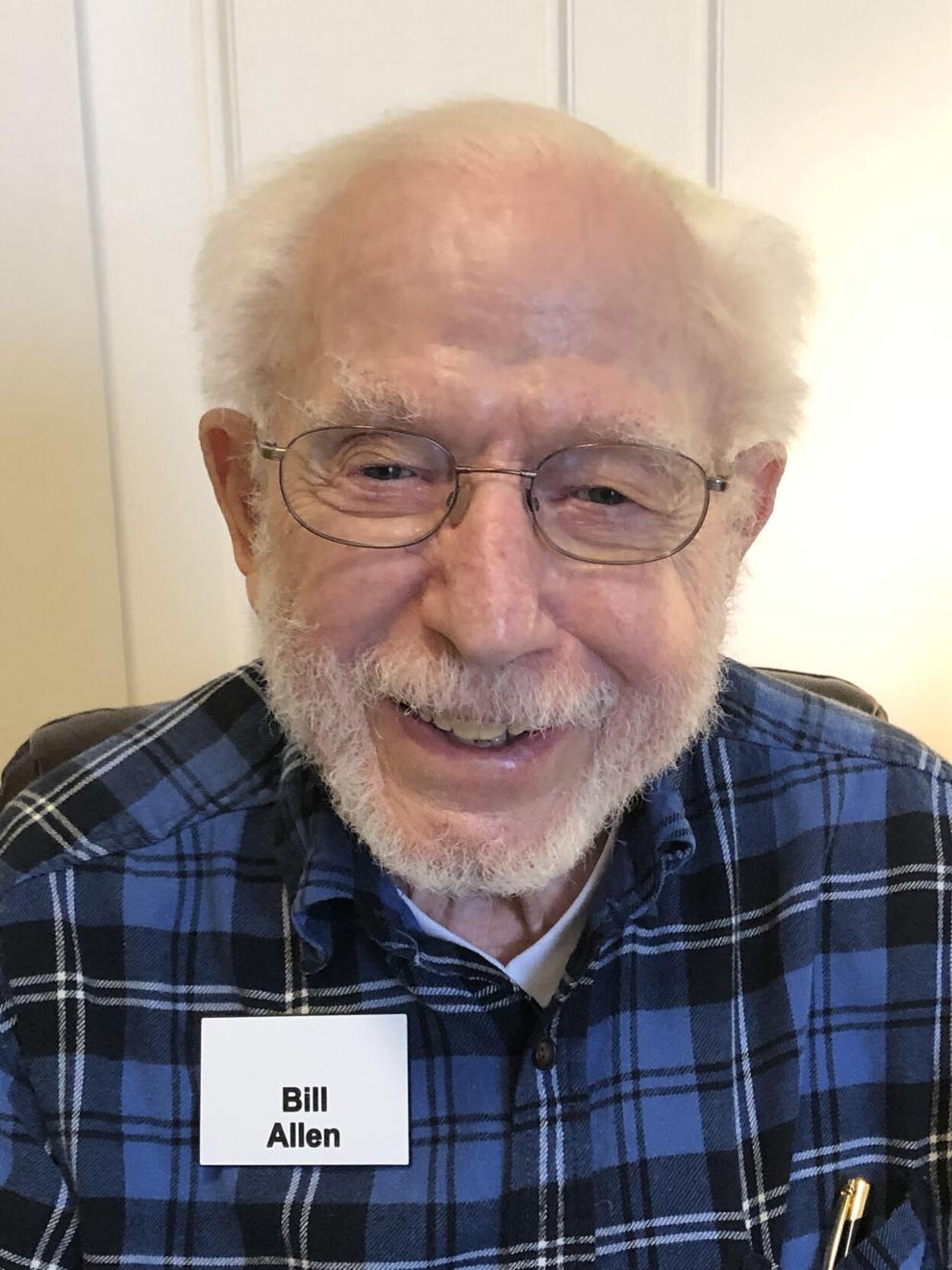 In recent years, he has often spoken to high school students during Veterans Day events. He said he makes sure to deliver the message that learning to get along with people from all walks of life, as he did in the Army, is invaluable.
"You should get all the education you can," he tells students. "But also, you must absolutely respect the worth of every individual, no matter what their education is."
Soldiers Memorial Military Museum offers programs and outreach services including special exhibits, tours, services for the military community, school programs and lectures.
---
Stories are told from the nominee's point of view. Content produced by the St. Louis Post-Dispatch Marketing Department. The news and editorial departments of the St. Louis Post-Dispatch had no role in its creation or display. For more information, contact marketing@post-dispatch.com