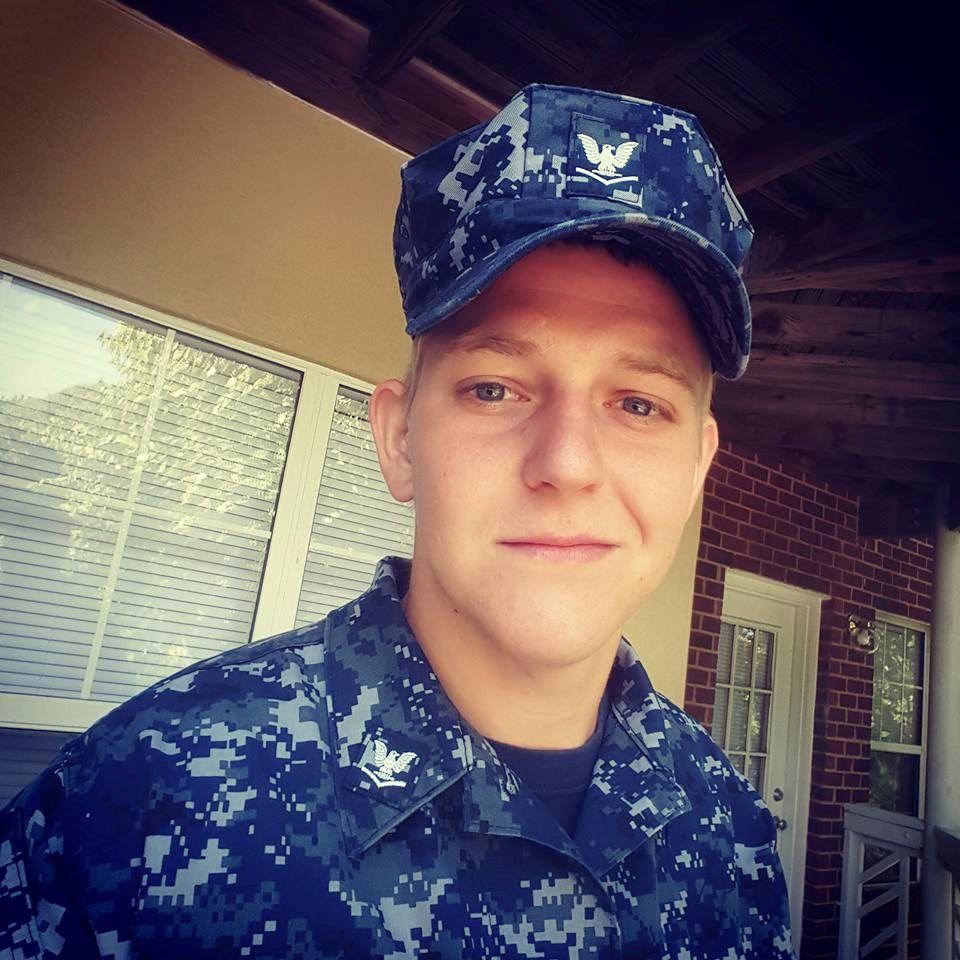 Seth Witthaus grew up swimming in the rivers and lakes of Missouri. So, when he joined the U.S. Navy, he thought he would be a natural as a rescue swimmer.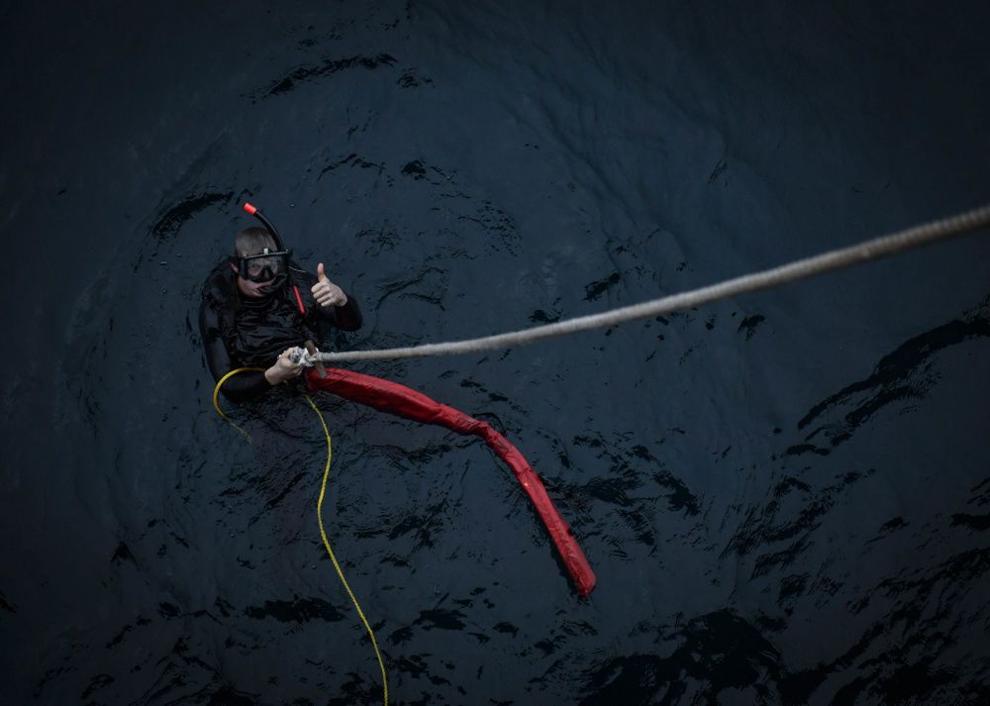 Naval rescue swimmers are called into action to save lives in some of the most challenging situations: in high waves, frigid waters, after boat collisions, plane crashes and other emergencies. 
"I wanted my job to be a little bit exciting but not so exciting that my chance of dying or being maimed was extremely high," said Witthaus, who was a certified lifeguard as a teenager. "And I like helping people, so that was the ultimate goal."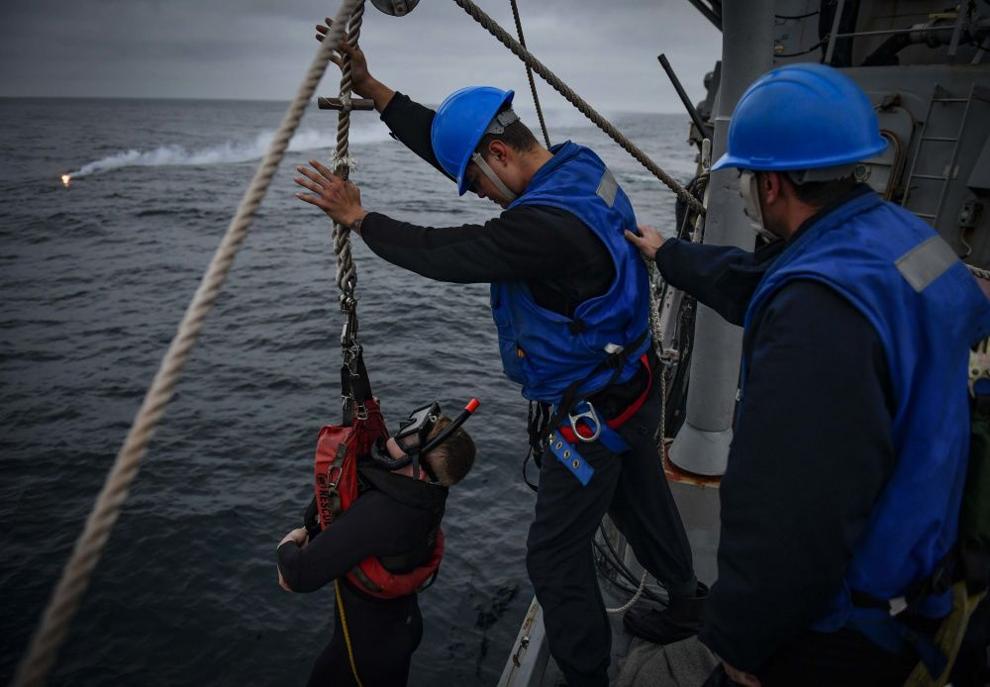 The added bonus was the landlocked Missourian would get to see much of the world. 
"I had only ever traveled to Florida and Texas," Witthaus said. "I've been to 23 countries and I'm only 26 years old; my goal was definitely fulfilled." 
Witthaus grew up in Hermann, Mo., in a family that enjoyed boating and other water sports. On June 1, the petty officer second class completed five years of service with the Navy. He plans to attend college in the fall to major in business. 
Taking a different tack to see the world 
After high school, Witthaus moved to St. Louis to study broadcasting but found it wasn't fulfilling his wanderlust. He took a different tack and enrolled in the Navy, hoping to be an aviation search and rescue swimmer assigned to a helicopter. 
However, his nearsightedness proved to be an obstacle, and he was assigned instead as a damage controlman — or an emergency repair specialist — on a guided-missile destroyer, the USS Oscar Austin. His first eight-month tour took him to the coast of eastern Africa on an anti-piracy mission.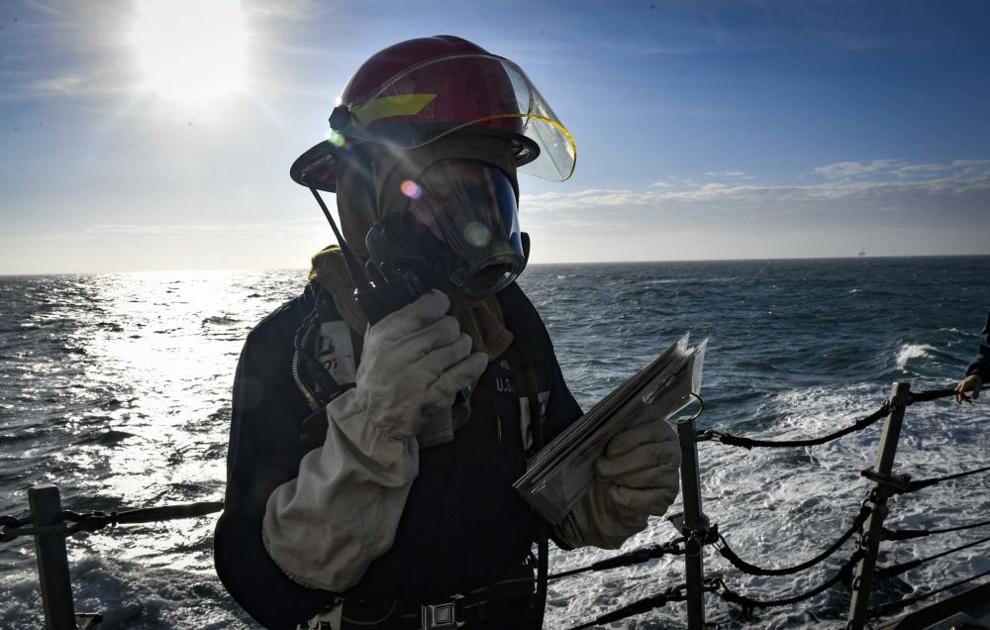 Each naval ship is required to have two certified rescue swimmers on board before it can pull away from shore. After his first tour, one of Oscar Austin's rescue swimmers left the service, leaving an opening for Witthaus to volunteer again, this time as a "surface" rescue swimmer assigned to a ship. 
Once again, his eyesight kept him from getting the job. But when the sailor who was selected for the training was eliminated on the first day, his commanders took another look at Witthaus and pushed him to the front of a waiting list for corrective photorefractive keratectomy surgery, known as PRK. 
Three months after having the surgery, Witthaus said his vision was "crystal clear."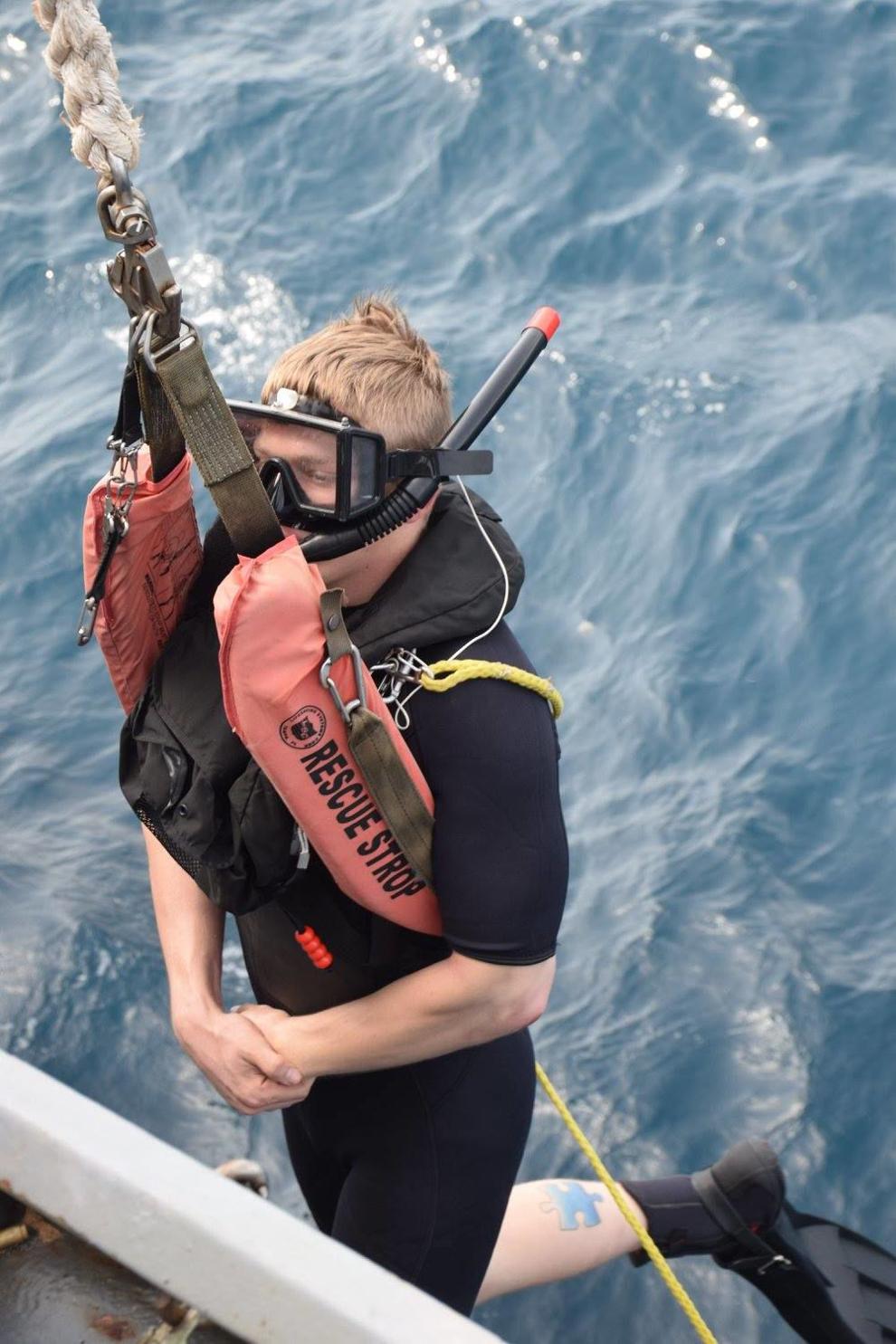 The next step was an intense, four-week training program in San Diego designed to prepare rescue swimmers — whose motto is "So Others May Live" — for the dangers and challenges of rescuing people at sea. 
Witthaus spent hundreds of hours, much of it in the pool, learning rescue and lifesaving procedures and completing rigorous physical training to build up the strength and endurance necessary for such a stressful job. 
Not only do rescue swimmers have to be physically able to swim long distances in high seas but they must perform various lifesaving maneuvers while underwater or getting tossed about in choppy waters. 
"There's a big mental aspect to it," Witthaus said. "You have to keep your cool in the water because there are procedures to follow in the waves."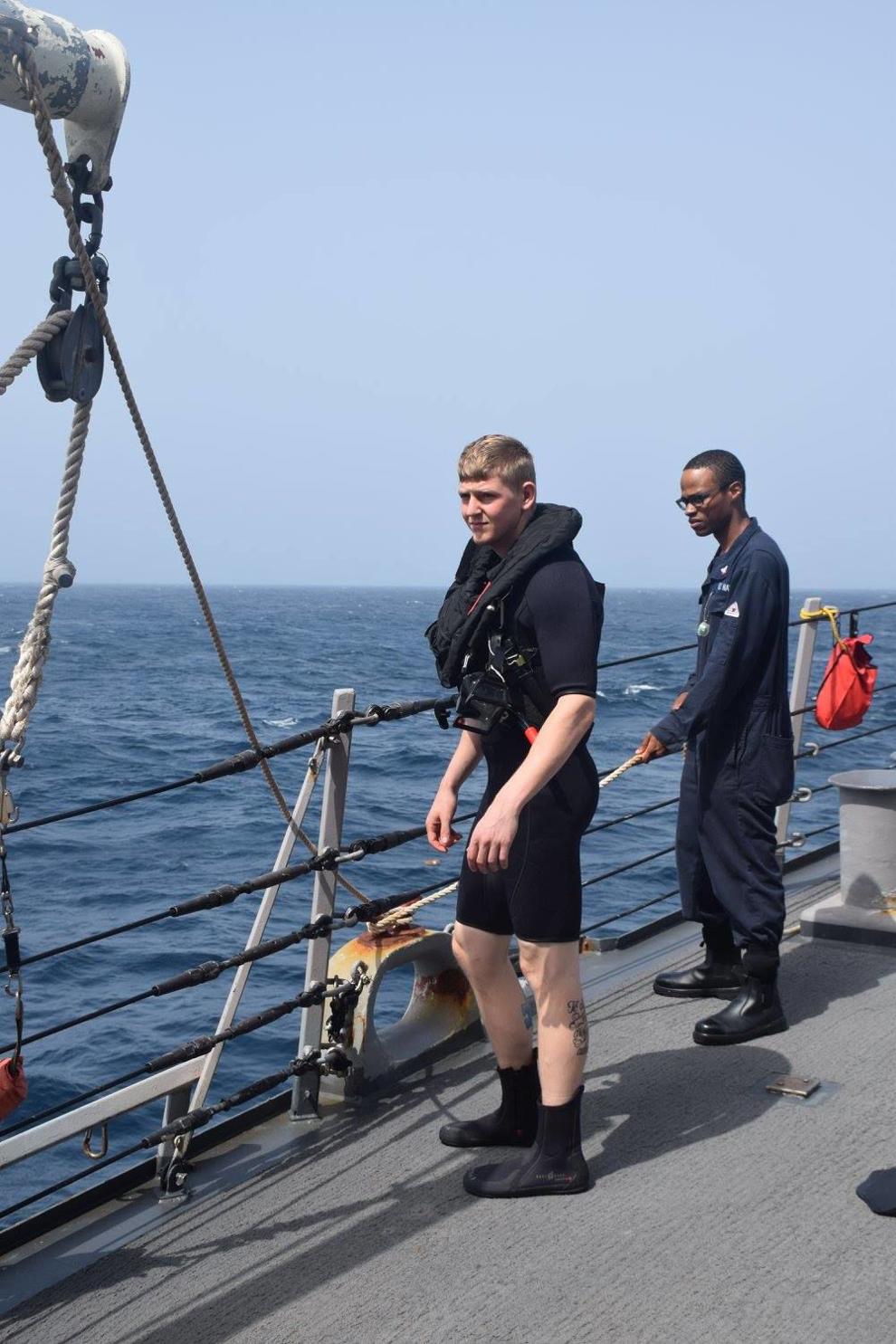 Afterward, Witthaus returned to his homeport of Norfolk Naval Station and the Oscar Austin, which embarked on a seven-month tour in Europe. This time the ship sailed through the Black Sea, the Persian Gulf, the Mediterranean and the Atlantic, training and working with foreign navies to improve their lifesaving and emergency responses. Thankfully, Witthaus said, he never had to rescue anyone. 
While aviation rescue swimmers are famous for jumping out of helicopters into the sea, surface rescue swimmers such as Witthaus typically are lowered by a cable from the ship into the water or deploy from a smaller boat that is lowered into the sea. 
Nothing but ocean … and jellyfish 
Witthaus said rescue swimmers face hazards in the open water beyond frigid temperatures and rough seas. While he never worried about sharks, which he said were scared off by the vibrations created by the ship, jellyfish were another story. 
"Sharks and other creatures like that don't really bother us," he said. "They stay away. However, the jellyfish were everywhere. It wouldn't be unusual for us to be dropped in a field of jellyfish. I looked around for about 20 seconds underwater to see what was around me."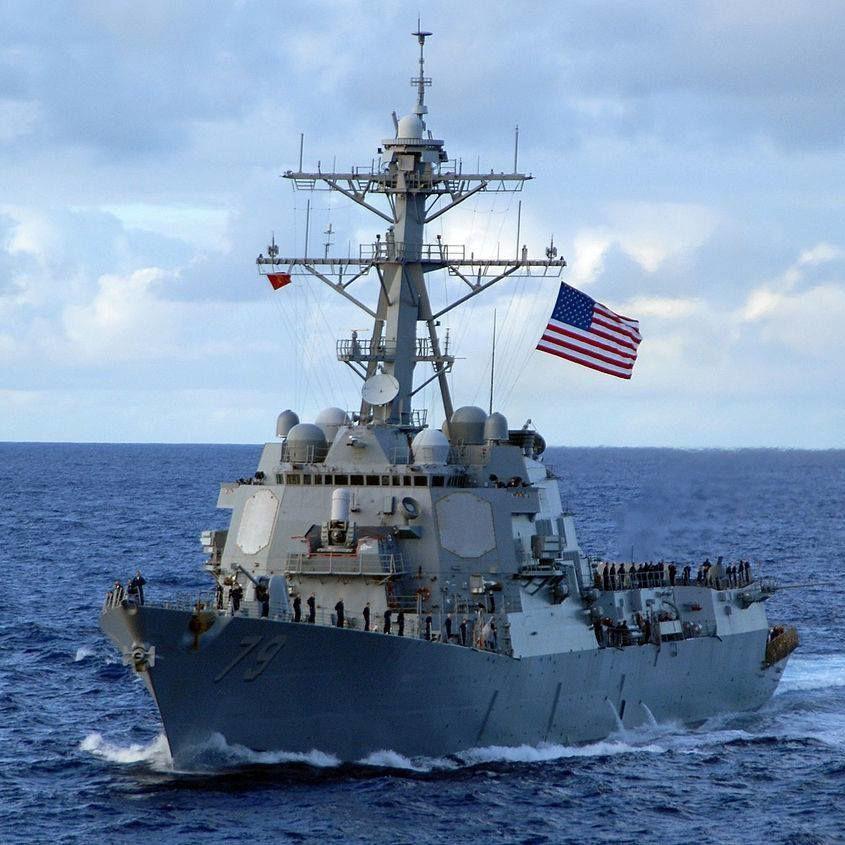 Either way, slipping into the ocean was always an awesome feeling. 
"I loved it," Witthaus said. "You're in awe almost. There's nothing around you for miles. You realize how big everything is and you're on your own. All you see is ocean. I never lost my reverence." 
This content was produced by Brand Ave. Studios. The news and editorial departments of the St. Louis Post-Dispatch had no role in its creation or display. For more information about Brand Ave. Studios, contact tgriffin@stltoday.com