After terrorists struck the World Trade Center on 9/11 when Tyler Dunn was a freshman in high school, he felt anger, pain and sadness.
He watched as many of his friends joined the military after graduation, but Dunn kept to his plan of going to college to become a history teacher. After a couple of years on campus, though, he decided to change course. He needed discipline and purpose in life and wasn't finding it in a freewheeling college life, he said.
"I needed to grow up," he said. "And I didn't like the idea of being in college when my friends were deployed."
So he dropped out of Missouri State University and enlisted in the U.S. Army as an infantryman in 2008.
"I think it was the best thing I ever did for myself," said Dunn, now 34 and a resident of St. Peters. "It matures you, it teaches you responsibility, it gives you leadership roles and when you're deployed, your people are counting on you."
Through two deployments in Iraq as a gunner and squad leader, Cpl. Dunn grew as a person and as a leader. He received two Army Achievement Medals and the Army Commendation Medal. And despite continuing pain and suffering from post-traumatic stress disorder tied to his service in Mosul in 2008 and Amarah in 2010, he would not trade the experience for anything.
A priority for taking care of fellow soldiers
After completing his service in the Army in 2011, Dunn went back to college, this time to the University of Missouri-St. Louis to study finance. Today he is a wealth advisor with Aspen Wealth Strategies, but he places a high priority on helping fellow veterans cope with life after service — especially since the loss of one of his best Army buddies in 2015 to an overdose.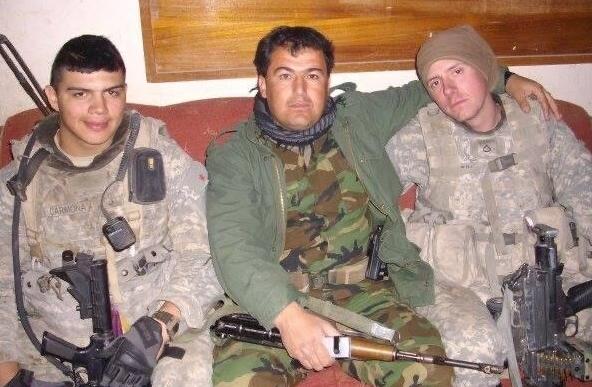 "I've actually lost count of how many people I know who have overdosed or committed suicide, but that one hurt the most," he said.
Dunn knows first-hand how difficult it can be for veterans to connect with the available resources when they leave the service. It took him two years to be enrolled in a sleep study with the VA. Today, he says, service at the VA has improved and wait times are shorter but it still can be overwhelming.
"You need a good support system," he said. "You feel very secluded and lonely when you get out. And the VA can be a tough place to navigate."
We need to help each other
During the COVID-19 pandemic, Dunn realized many veterans and others, especially in the service industry, were struggling to make ends meet. So he organized a Thanksgiving and Christmas meal giveaway for about 50 people in his community. He hopes to carry on the tradition in future years.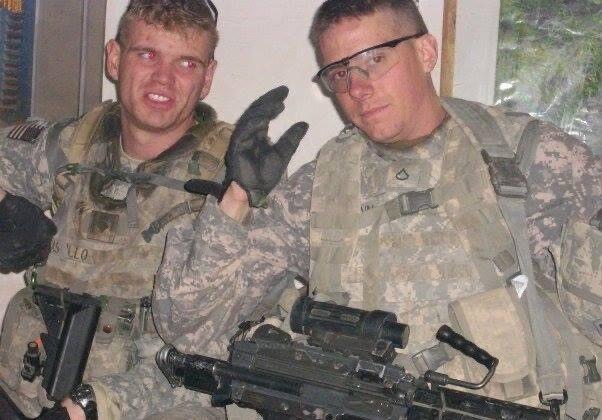 Throughout the year, he spends many hours reaching out to dozens of fellow veterans to make sure they are caring for themselves and connecting with resources they need to lead healthy, productive civilian lives. Dunn believes that even though you may leave the service, you never leave your fellow soldiers behind.
"It stays with you," he said. "We need to help each other."
Soldiers Memorial Military Museum offers programs and outreach services including special exhibits, tours, services for the military community, school programs and lectures.
---
Stories are told from the nominee's point of view. This content was produced by Brand Ave. Studios. The news and editorial departments had no role in its creation or display. Brand Ave. Studios connects advertisers with a targeted audience through compelling content programs, from concept to production and distribution. For more information contact sales@brandavestudios.com.