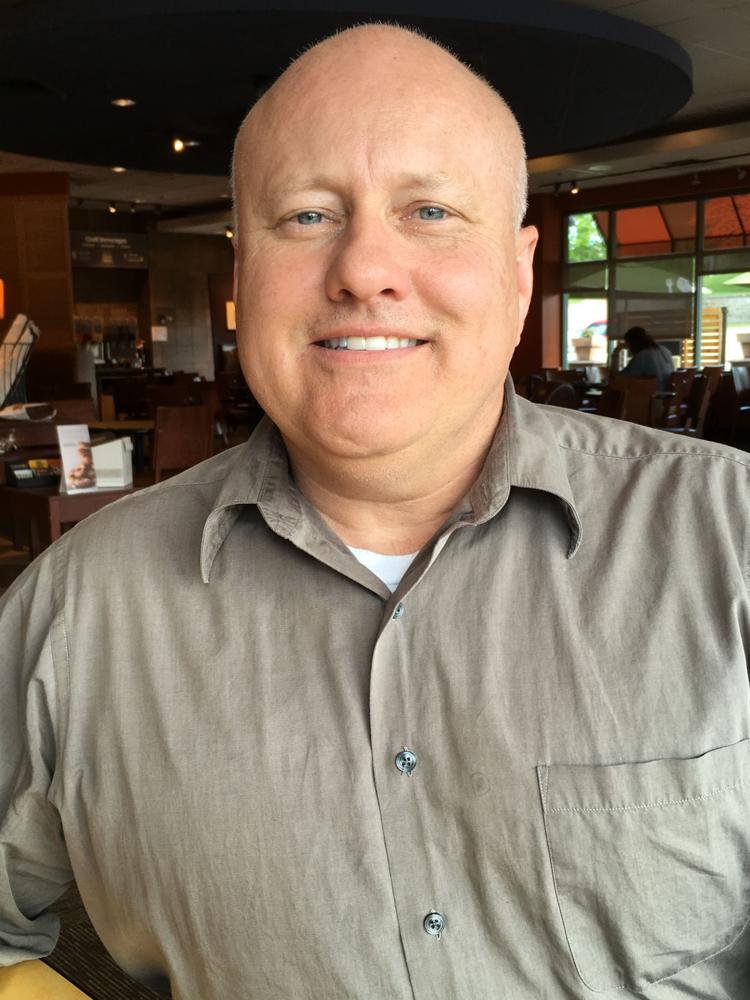 Following his Christian Science beliefs while serving in the U.S. Army for 30 years was a personal balancing act for now-retired Col. Paul G. Dixon.
As a company commander, he was well-known among his soldiers for abstaining from alcohol — the "forever designated driver," he joked. But less obvious was his daily reliance on his faith to serve others and to survive the horrors of war in Iraq and Afghanistan.
"I should have been dead six times over there," Dixon said. "I can tell you prayer is the only reason I lived."
As a Christian Scientist, prayer is first aid, he said. "Medical treatment — that's second aid to me."
When Dixon was wounded in Afghanistan in 2013 in an accident that left him with pain and the lasting effects of a traumatic brain injury, Dixon's faith carried him through, as it does today, whenever the memories of serving in a war zone resurface.
"I pray every day that I'm where I'm supposed to be," he said. 
Military provided direction
Dixon, now 55 and a resident of Chesterfield, graduated from Principia School in 1983. Though his friends were heading off to college, Dixon had no plans of his own. When a family friend sent him an application to the New Mexico Military Institute, he applied and was accepted. 
He soon found himself at boot camp at Fort Knox, Ky. After eight weeks at Fort Knox, he was on a bus to Roswell, N.M., where the boot camp experience started all over again. "It was rough," he said. "But I needed it. I needed to grow up. I had no other direction in life."
Dixon graduated from the Institute with an associate's degree and a commission as a second lieutenant, yet he still didn't see the military in his future. It wasn't until he moved home to St. Louis and got married three years later that he thought about his commitment to the service. A search at the National Personnel Records Center turned up a surprise: Dixon had already been promoted to first lieutenant.
The promotions kept coming as Dixon served the next 30 years in the Army and the Army Reserve, completing six tours of duty in Iraq and Afghanistan and earning the Bronze Star for meritorious service and leadership in combat. 
As company commander of the 318th Psychological Operations Company (PSYOP), he and his soldiers were deployed to Iraq in February 2003 for 14 months. He led some 60 soldiers from Kuwait all the way north through Baghdad to Mosul, engaging in hundreds of firefights along the way but never losing one of his own, he said.
As a PSYOP company, their goal was to attract the enemy into areas where the main infantry could engage them in battle, he said. Inevitably, that meant he and his soldiers were the first contact with the insurgents they were fighting.
When you call the elephant
"It happened all the time," he said. "When you call the elephant to come running, you can't always get out of the way."
After returning home from Iraq, Dixon returned to active duty and went to work at the U.S. Transportation Command at Scott Air Force Base, then deployed to Afghanistan in 2012 as part of the U.S. Special Operations Command of the 9th Psychological Operations Battalion. He later served with the Army's Center for Lessons Learned, traveling throughout the region to meet with commanders and study what worked and what didn't in battle.
While traveling to a base in southern Afghanistan, Dixon was injured when a C-130 airplane ramp failed to fully open. He was hospitalized for much of the next year and retired from military service in 2015. Today, he works for a company that is supporting the new building project for the National Geospatial-Intelligence Agency.
Dixon said he rarely talks about his experiences overseas, even with his own family. They've gone through enough, he said. 
Through his  deployments when contact with home was infrequent, his wife and two daughters only had access to the news reports of fighting and casualties. "That can wear on you," he said. "PTSD affects the whole family. Even though I never talk about the horrors I saw, they have their own feelings of depression and loss and abandonment."
He relies on prayer and follows the advice of his grandfather, who served as a Marine in World War II.
"He never talked about it," Dixon said. "All he said was, war is hell. Suck it up and take it to your grave."
Community Coffee Company understands the importance of family and giving back. They proudly support Folds of Honor and have established a partnership with the USO of North Carolina and the Patriot Circle to ensure that military personnel both here and overseas are able to enjoy a rich, smooth cup of Community® coffee.
Soldiers Memorial Military Museum offers programs and outreach services including special exhibits, tours, services for the military community, school programs and lectures.
---
Stories are told from the nominee's point of view. This content was produced by Brand Ave. Studios. The news and editorial departments of the St. Louis Post-Dispatch had no role in its creation or display. For more information about Brand Ave. Studios, contact tgriffin@stltoday.com.