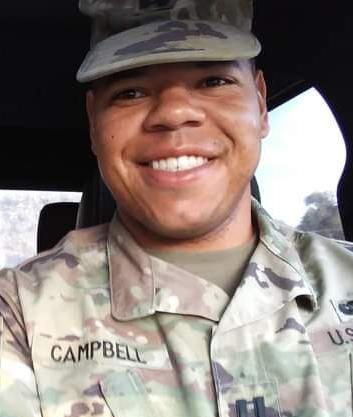 His passion for cooking put Capt. Keontra Campbell on the path to a life of service.
From preparing food for family and friends, to teaching high school students and young adults, to serving in the National Guard and U.S. Army Reserve, Campbell continues to expand the ways in which he ministers to others.
"The Army has shaped my idea of service to mankind," he said. "As an officer now with 16 years of service, it's through the lens of always being committed to service."
Growing up in Florida and spending time among the culinary sights and smells of the kitchens of his mother and grandmother, Campbell, now 33, discovered the first step along his path of service.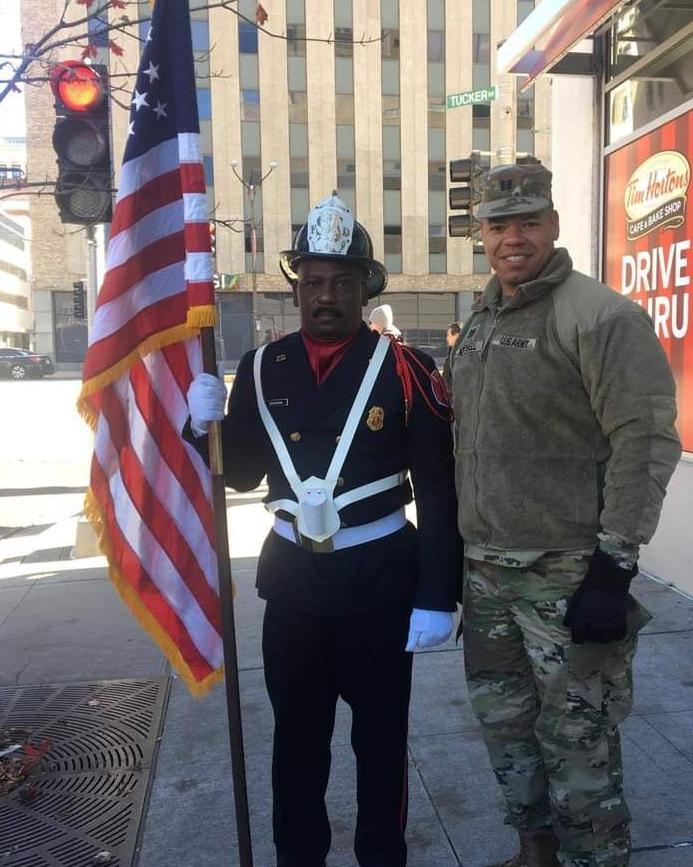 "At some point, as the mentee, I out-mastered the master and I started cooking Thanksgiving and Christmas dinners all by myself in high school," he said. "Even in college, I would cook for my friends. It's therapy for me now."
Finding his calling as a teacher
When he enlisted in the Florida Army National Guard at age 17, Campbell signed on as a cook. But after arriving on campus at Florida A&M University and joining the Army's ROTC program, he felt a calling to serve in a new way, as a teacher. He earned his bachelor's degree in education and a commission as an officer in the National Guard.
That led to jobs in Florida and Georgia, teaching psychology and sociology to high school students, while serving as a part-time soldier in the Army National Guard. As a teacher, he saw his mission as two-fold: guiding his students through the material, but also preparing them for life.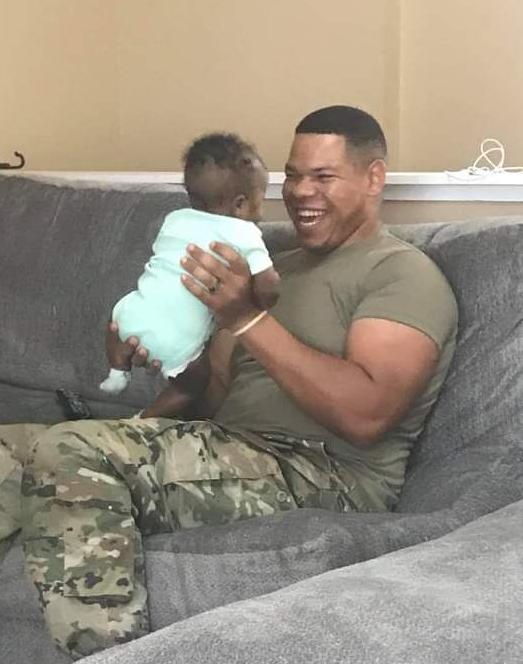 He said some students from less-privileged backgrounds needed extra care, so he regularly took laundry home to wash, brought extra food for the hungry and allowed an occasional catnap in class.
"If they were sleeping in class, I knew they'd had a long night," he said. "I tried to teach them not to succumb to the hand of cards they'd been dealt. I wanted to help them grow past their current situations and learn how to cope with stress."
A platoon leader who continued teaching and learning
When Campbell was deployed with the National Guard in 2013 with a field artillery unit based in Qatar, he served as a platoon leader responsible for the soldiers serving under him. He also continued classroom teaching as an instructor for an ASVAB (Armed Services Vocational Aptitude Battery) improvement course. Additionally, he studied for and passed his GRE for admittance to graduate school. Today he is working toward completion of his PhD.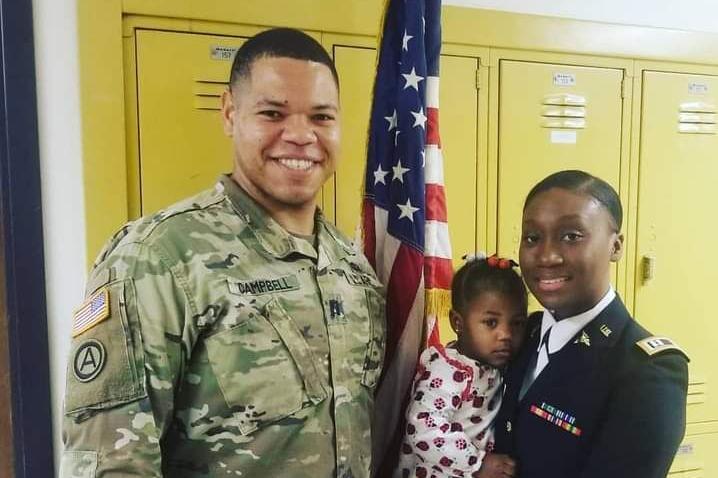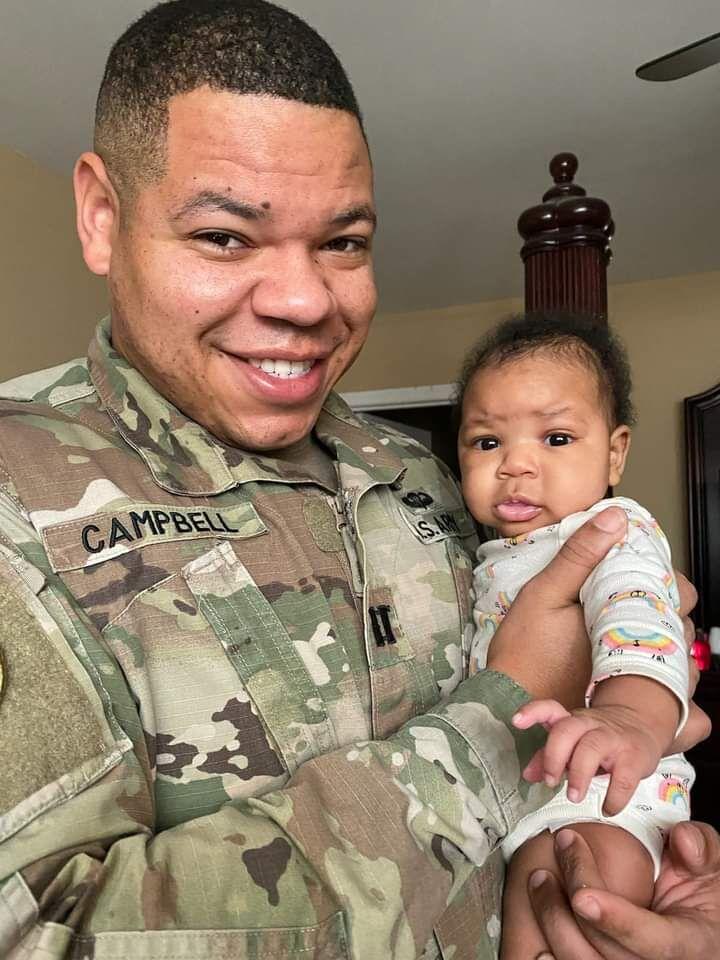 In 2016, Campbell was hired as an instruction designer for the Department of Homeland Security, preparing courses and materials for first responders and others. For the last three years, he has worked full-time as a training specialist for the Army Reserve's 620th Combat Sustainment Support Battalion in St. Louis.
In July, he and his family will take on a new assignment in Gainesville, Florida, where Campbell will serve as a movement control officer for the 257th Movement Control Battalion, which coordinates the movement of military personnel and equipment.
Wherever he goes, he hopes to coach, motivate and inspire those around him to put others first, whether as a cook, a teacher, a soldier or a father.
"It's all part of God's plan for me," he said. "I hope to always be able to be of service."
Soldiers Memorial Military Museum offers programs and outreach services including special exhibits, tours, services for the military community, school programs and lectures.
---
Stories are told from the nominee's point of view. This content was produced by Brand Ave. Studios. The news and editorial departments had no role in its creation or display. Brand Ave. Studios connects advertisers with a targeted audience through compelling content programs, from concept to production and distribution. For more information contact sales@brandavestudios.com.