Through 20 years in the U.S. Army, including three tours in Afghanistan, Anttwain Dobbins Sr. learned a lot about the mental stress soldiers experience.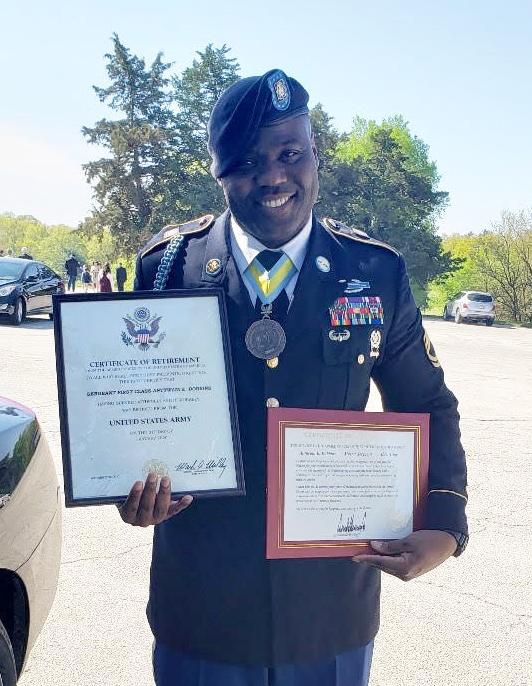 But he wanted to understand more so that he could help veterans like himself transition successfully into civilian life after serving their country. So he continued to go to school whenever and wherever he could.
"My end goal is to be able to help combat soldiers when they come back," said Dobbins, who has earned master's degrees in both psychology and education and is now working toward his doctorate in psychology. "Because no soldier will want to talk to you if you've never been where they've been."
ON THE FRONT LINES IN AFGHANISTAN
Dobbins, 39, of Belleville, experienced heavy combat during his time in Afghanistan. His third tour, especially, was marked by trauma. During a seven-month period in 2012, the soldiers in Dobbins' unit of the 1st Infantry Division suffered the loss of their commanding officer from sniper fire, multiple traumatic brain injuries and numerous life-changing injuries from explosions.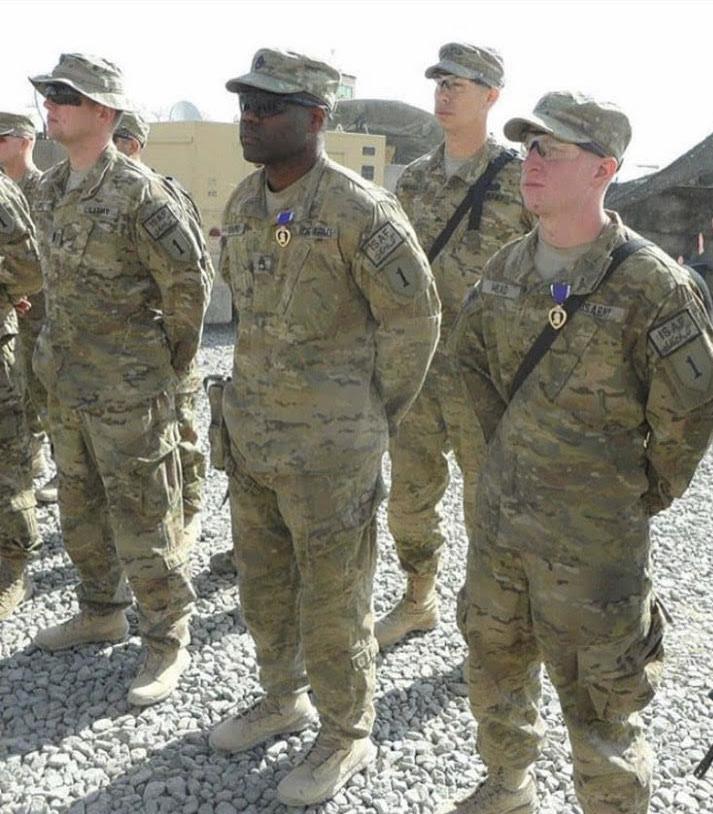 "I had 40 soldiers under me. Out of 40 soldiers, I had 35 awarded Purple Hearts, including myself," Dobbins said. "Out of those 40, every one had a combat award or Combat Infantry Badge. My soldiers and I were involved in multiple IED explosions, car bombs, bombs blown up by cell phones, rocket-propelled grenades — full-fledged ambushes for months — I'm talking like every week.
"We were one of the heaviest fighting platoons in that division," he said.
When Dobbins returned to the States and began seeing more cases of post-traumatic stress disorder and suicide among his fellow soldiers, he set his sights on helping them. While stationed at Fort Leavenworth, Kansas, he worked online during his free time toward his first master's degree, then his second.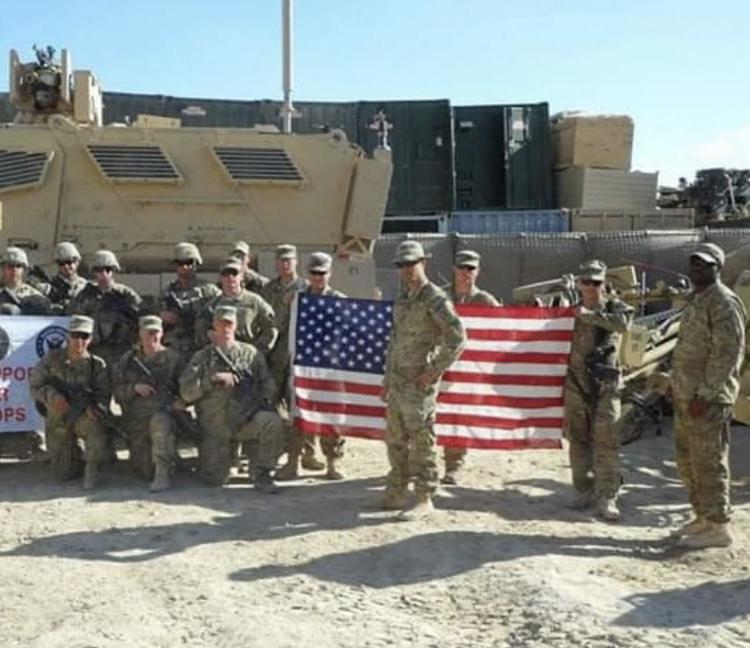 "I wanted to give back," he said. "I wanted to know, how am I so resilient to this to keep swinging, to keep going?"
Today he's working toward a doctorate in psychology, basing his research on how society can help veterans transition to civilian life.
GROWING UP IN EAST ST. LOUIS
Earning a doctorate degree in psychology was likely not on his radar while growing up in East St. Louis, the oldest of four children raised by a single mother. By the time he graduated from high school, Dobbins himself had a young son and was looking for a way to provide a better life for him.
He said his family did not have the money to afford college, and he didn't enjoy school anyway. So he joined the Army, hoping to get some job experience, take advantage of the benefits and earn money to support his son.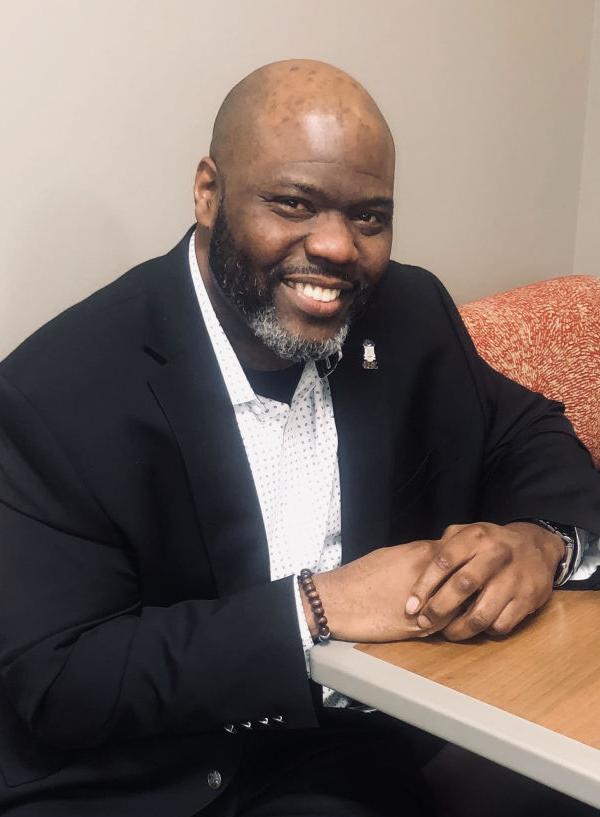 "I wanted my son to be able to look up to me and I needed to find a better way to take care of him," he said. "I thought I was going to do my three years and then get out. I wanted a job, and the Army said, OK, we've got a job for you — you're going to be an infantryman."
That was in 2000. The next year, after Sept. 11, 2001, Dobbins was sent to Afghanistan the first time with the 10th Mountain Division. He deployed again in 2006, then a final time in 2012.
Sgt. 1st Class Dobbins, now a single father to six, thought of the soldiers serving under him as his children, too. It drove him to continue his education online, to be able to help his boys and his soldiers.
Looking back, Dobbins, who retired earlier this year, said the Army helped him become the role model he always hoped to be. "My decision to join the military shaped my life to become a better man and father," he said. "I got to see things some may dream of. Both the good and bad of the world, too. However, the military shaped me but [growing up in] East St. Louis, Illinois, helped me survive through it all."
VIEW ALL STORIES: STLtoday.com/StoriesOfHonor

Soldiers Memorial Military Museum offers programs and outreach services including special exhibits, tours, services for the military community, school programs and lectures.
The Hiring Our Heroes Corporate Fellowship Program is an innovative program offered by the U.S. Chamber of Commerce Foundation and partnering companies that provides transitioning service members with professional training and hands-on experience in the civilian workforce. The professional development offered through the program prepares candidates for a smooth transition into meaningful civilian careers.
---
Stories are told from the nominee's point of view. This content was produced by Brand Ave. Studios. The news and editorial departments of the St. Louis Post-Dispatch had no role in its creation or display. For more information about Brand Ave. Studios, contact tgriffin@stltoday.com.
Be the first to know
Get local news delivered to your inbox!