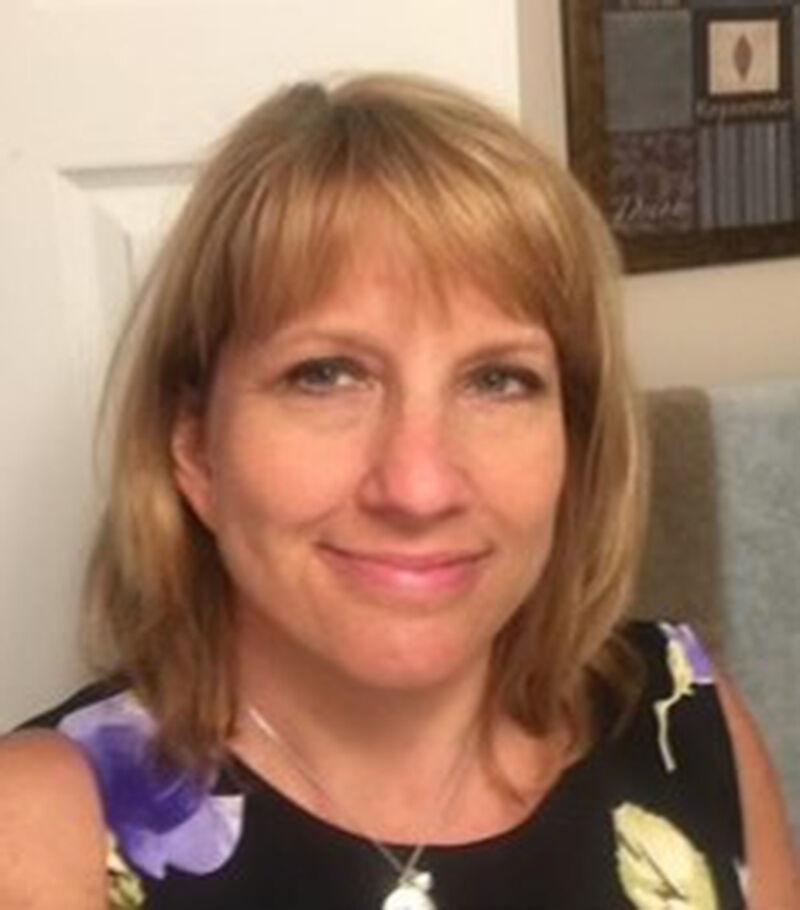 Like any young nurse fresh out of college, Mary Beth Faucheux wanted to serve others. But she never pictured herself serving in the Navy.
Then a brochure arrived in the mail, and the words "You and the Navy, Full Speed Ahead" caught her imagination.
"I wanted a challenge," she said. "I wanted an adventure."
Faucheux, 22 at the time, soon joined the Navy Nurse Corps and found that adventure wasn't all she received in exchange for her commitment. By serving her country and caring for those who defend us, she improved the lives of others as well as her own.
"I really feel like it gave me not only leadership qualities but it gave me confidence, too," she said. "If I had to do it all over again, I'd say 1,000 percent yes."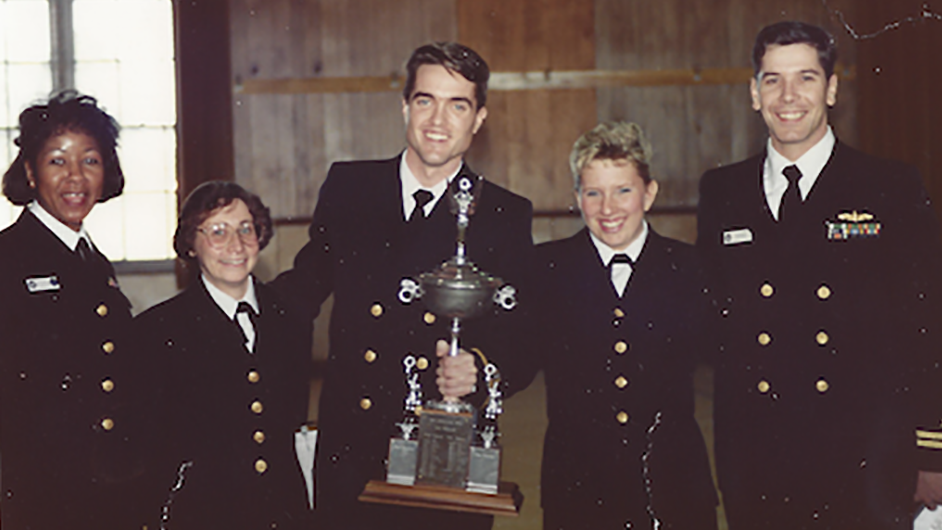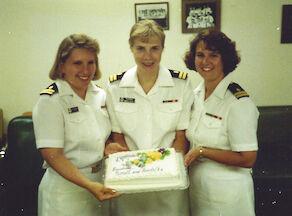 Today, Faucheux, 53, of St. Charles, is a clinical performance nurse for Sound Physicians, a group of hospitalists, at SSM DePaul Health Center. In her role, she works with physicians and hospital staff to improve quality of care for patients during their stay. Throughout her civilian career, she has worked in a number of leadership roles in health care, from hospitals to physician's offices to an insurance company.
"I really owe it to the Navy," she said. "It shapes who you are. You feel like you can take on anything, and things don't seem so daunting. It gives you that confidence to try new things and really put yourself out there."
Historic Navy Nurse Corps
Nurses have long cared for sick and injured service members, but it wasn't until the early 1900s that the Army and Navy Nurse Corps were established, bringing them officially into the fold.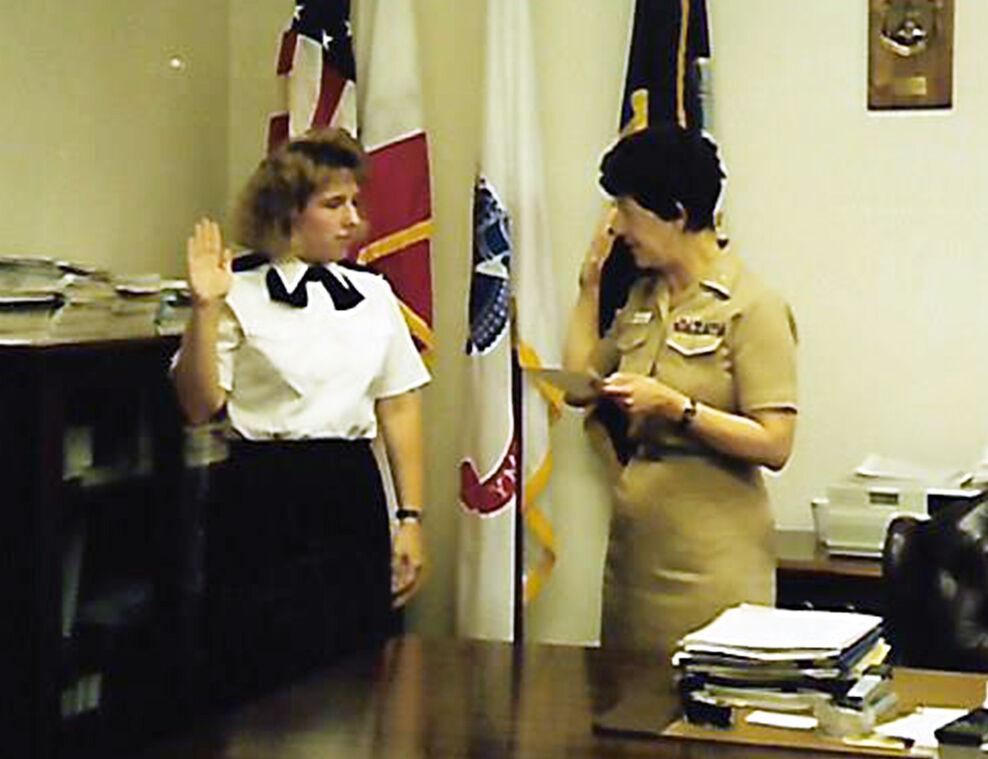 The first Navy nurses were all women and assigned only to the Naval Hospital in Washington, D.C. Today, they include both women and men who serve at hospitals and clinics around the world. They fly with wounded from the front lines and provide care aboard hospital ships. They provide aid during humanitarian missions and help those affected by natural disasters at home and abroad.
And, since 1947, they have been commissioned officers.
An advantage
For Faucheux, who grew up in St. Louis and earned her RN degree from Deaconess College of Nursing, joining the Navy as an ensign accelerated both her training and experience.
After attending officer indoctrination school, she was stationed at Oakland Naval Hospital in California. There she helped fill a void left by the deployment of active duty nurses to the USNS Mercy, a hospital ship sent to the Persian Gulf in support of Operation Desert Shield.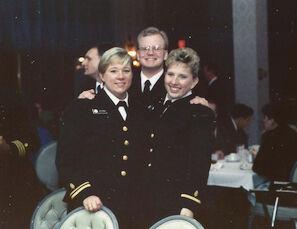 During her active-duty service from 1991 to 1994, Faucheux advanced to lieutenant and served as division officer of the neonatal intensive care unit. She also met her future husband, who was also in the Navy. When they left the service they returned to her hometown to raise their family.
As a civilian, Faucheux found her Navy experience and training gave her a competitive edge in the job market.
"It really put me in a great spot when I was trying to find a job," she said. "The type of experience I had on my resume as a 26-year-old was pretty phenomenal. My career really took off from there."
Her GI benefits helped her earn both her bachelor's and master's degrees in nursing. And her Navy training instilled in her an incomparable work ethic.
"You learn to be on time, to dress sharp. You learn your superiors are in charge and you owe them respect," she said.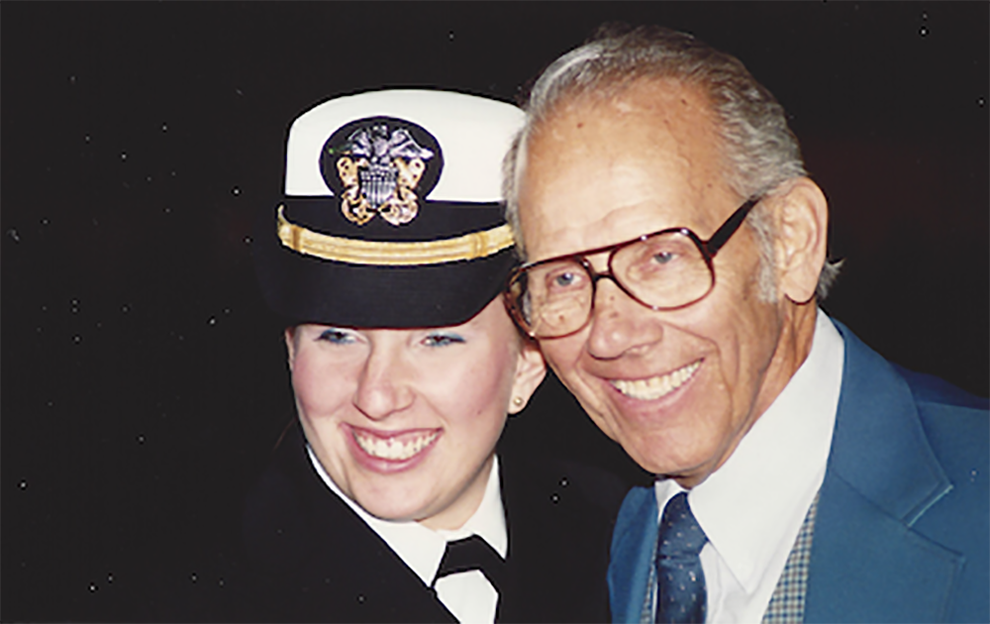 Soldiers Memorial Military Museum offers programs and outreach services including special exhibits, tours, services for the military community, school programs and lectures.
---
Stories are told from the nominee's point of view. This content was produced by Brand Ave. Studios. The news and editorial departments had no role in its creation or display. Brand Ave. Studios connects advertisers with a targeted audience through compelling content programs, from concept to production and distribution. For more information contact sales@brandavestudios.com.