"Stories of Honor" features men and women serving in the U.S. Armed Forces, Reservists and veterans; along with area businesses and nonprofit organizations supporting their efforts. Its coordinated by H.E.R.O.E.S. Care on behalf of St. Louis Regional Alliance for the Troops. Select stories are chosen by a board of appointees.
When the news broke that Pearl Harbor had been attacked by the Japanese, two St. Louis brothers signed up to fight back. Only one brother came home.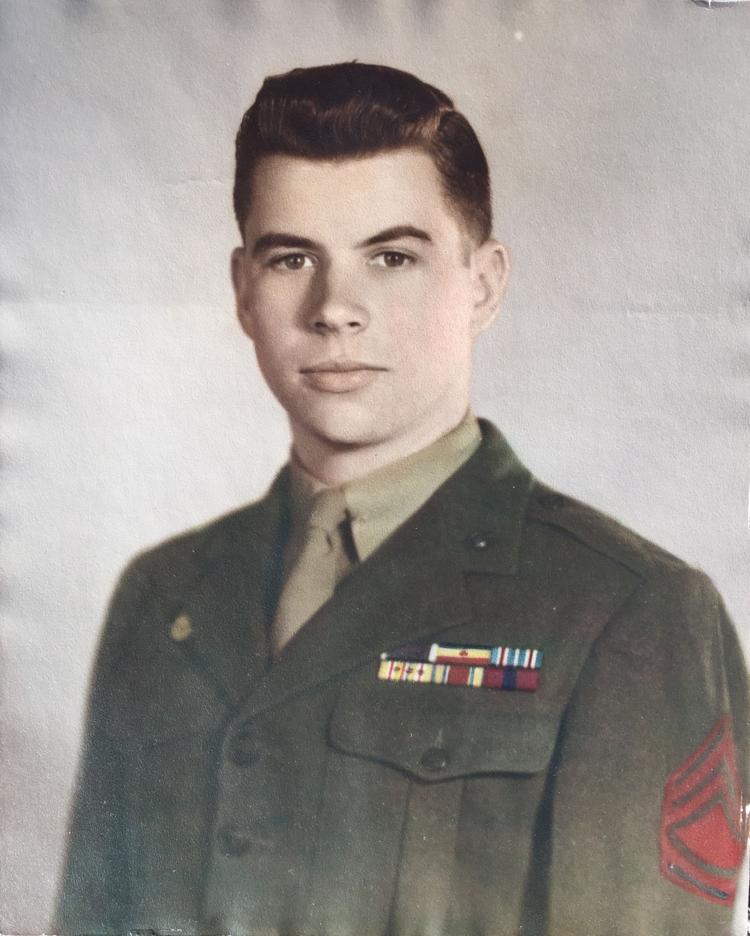 Charles "Charlie" Kohler, now 96, remembers driving home from hunting rabbits in St. Charles County with a buddy on the morning of Dec. 7, 1941. 
"When we turned on the radio, we heard 'The Japanese have just bombed Pearl Harbor.' We looked at each other and said, 'Do you know where Pearl Harbor is?' We didn't know, can you imagine that?" 
Charlie Kohler, 20 years old with a promising baseball career ahead of him, and his kid brother, Edwin "Eddie" Kohler, 18, soon enlisted in the U.S. Marines Corps. They found themselves fighting in the islands and atolls of the Pacific Ocean.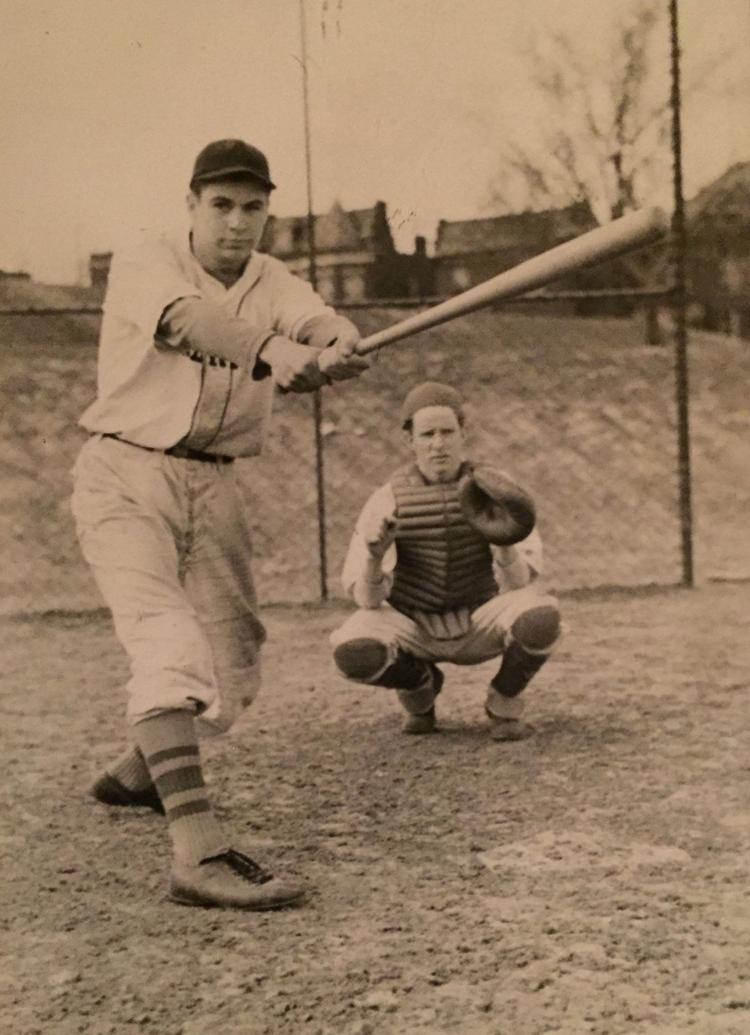 Kohler said he had seen news reports about the tenaciousness of the Marines fighting at Wake Island and he knew it was the outfit for him. 
Brothers in arms 
"My father said, 'Why don't you go together and protect each other?,'" Kohler remembered. 
Both boys were sent to Camp Pendleton in California but were soon separated. Charlie, a gunnery sergeant, was assigned to an anti-tank group stationed in Maui that went on to help take the islands of Roi-Namur, Saipan and Tinian. 
Eddie found himself at a desk job in Bermuda. As soon as he could, he requested a transfer back to his brother's unit, regrouping in Hawaii before the Battle of Iwo Jima. 
"All of a sudden, I saw him walking up to my tent," Kohler remembered. "I said, 'What in the world are you doing here?' He said, 'I want to do what I was trained to do. I want to fight the Japanese."' 
On Feb. 19, 1945, the brothers were part of the amphibious assault on the volcanic island of Iwo Jima. Eddie was a "flamethrower," among the first wave of Marines to make the landing. 
Charlie's company followed and was soon under heavy fire as they worked their way forward. He and four other men sought shelter in a sandy depression but could not hide from the Japanese defenders holed up in the caves above them on Mount Suribachi.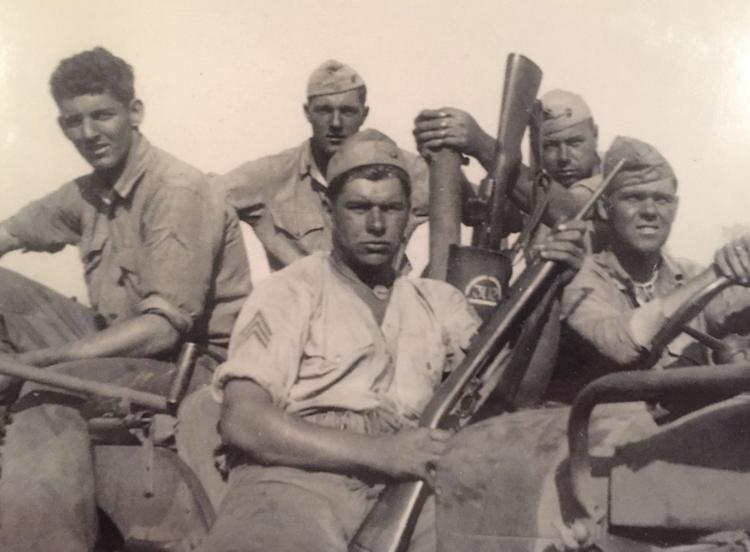 "I thought I was in heaven." 
"They were knocking the hell out of us," Kohler said. "We got down in that shell hole, so maybe we could live. But the Japanese could see us from Suribachi and they dropped a bomb on our hole. We were all hit." 
Kohler was knocked out cold; all four buddies were killed. "I realized I was hit. When I woke up, I looked up and saw a bright light, like a tube going up to the heavens. I thought I was in heaven," he said. 
But as his head cleared, he realized the fighting was still raging around him. He started to crawl the 200 yards back to where the Navy boats were pouring more Marines onto the beach, with his right leg injured and multiple shrapnel wounds.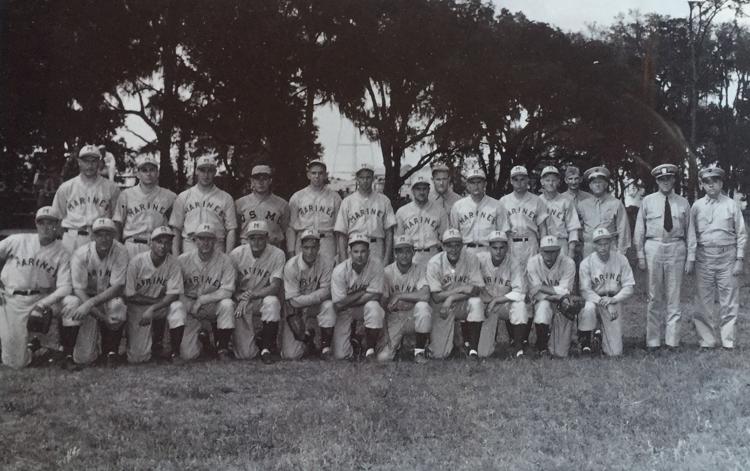 With Japanese mortars and artillery raining down, Kohler was hit again in the other leg. A Navy coxswain motioned to him as he got closer, and Kohler inched his way up the ramp of the landing craft just before the gate closed. 
As the bloody battle continued on Iwo Jima, Kohler lay on a bunk on the USS Bayfield off the coast, unaware that only 40 feet away lay his brother, mortally wounded. Eddie Kohler was buried at sea Feb. 20, 1945, and his brother didn't hear the news until days later when he was transported back to Pearl Harbor. 
"My parents knew before I did," Kohler said. "The chaplain came in and he said, 'I've got something I don't want to tell you, but I have to.'"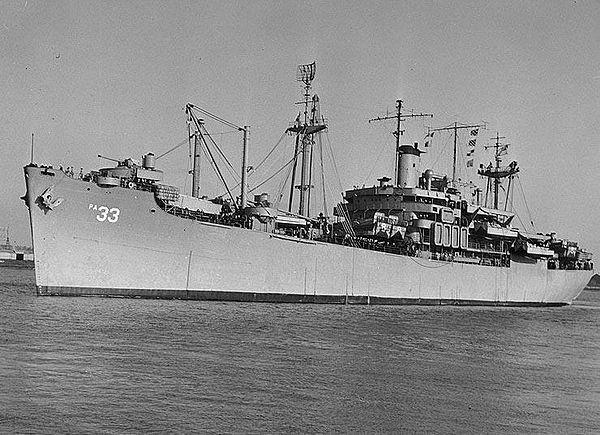 Today, the flag with 48 stars that draped Eddie's coffin flies outside of his Warson Woods home. 
The Stars and Stripes 
Days after Kohler was injured, as he was being transferred to another ship that would take him to a hospital on Guam, he saw in the distance another American flag — the one the Marines raised atop Mount Suribachi — the iconic image that photographer Joe Rosenthal captured and shared with the world. 
"They were just putting it up," Kohler said. He remembered thinking the battle must be over, but in fact, the fierce fighting continued for weeks before the Americans gained the upper hand.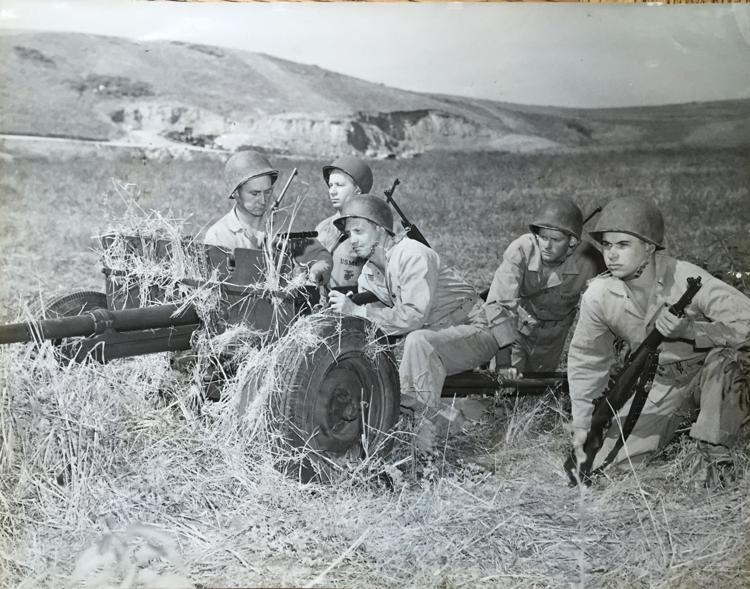 Kohler spent most of the next year being treated for his wounds. Though he had been a star slugger at McBride High School and played a year with a Brooklyn Dodgers minor league team, his injuries kept him from returning to the game. 
Back in St. Louis, Kohler went to work at his father's printing business, which he later ran for many years. He married and raised three sons. 
Years later, he attended reunions of the survivors of the 23rd Regimental Weapons Company, which had served with valor in the Pacific. There, the men pledged that the last two standing would share a bottle of champagne.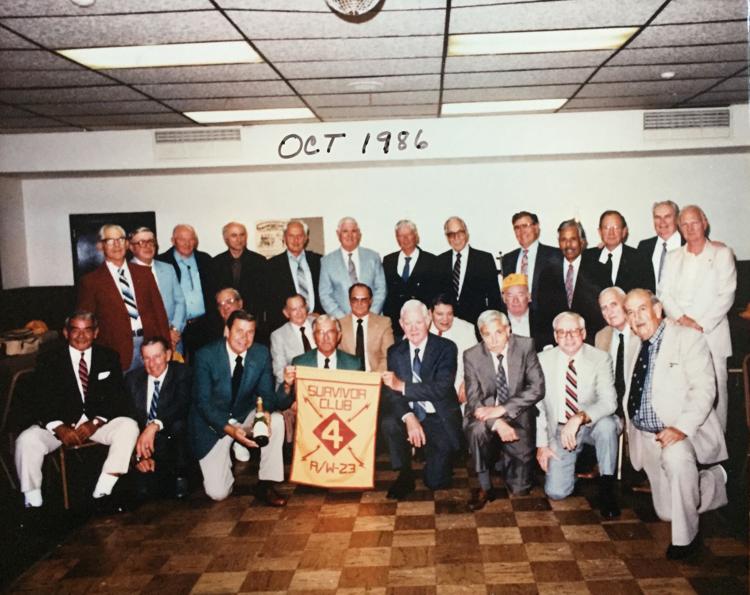 Kohler's son, Keith, has spent many hours writing his father's history and searching for the remaining members of the company in order to carry out that promise. According to his research, there are only four others remaining. 
"I am committed to fulfill this covenant so the last two men may make the toast," Keith Kohler said. 
This content was produced by Brand Ave. Studios. The news and editorial departments of the St. Louis Post-Dispatch had no role in its creation or display. For more information about Brand Ave. Studios, contact tgriffin@stltoday.com