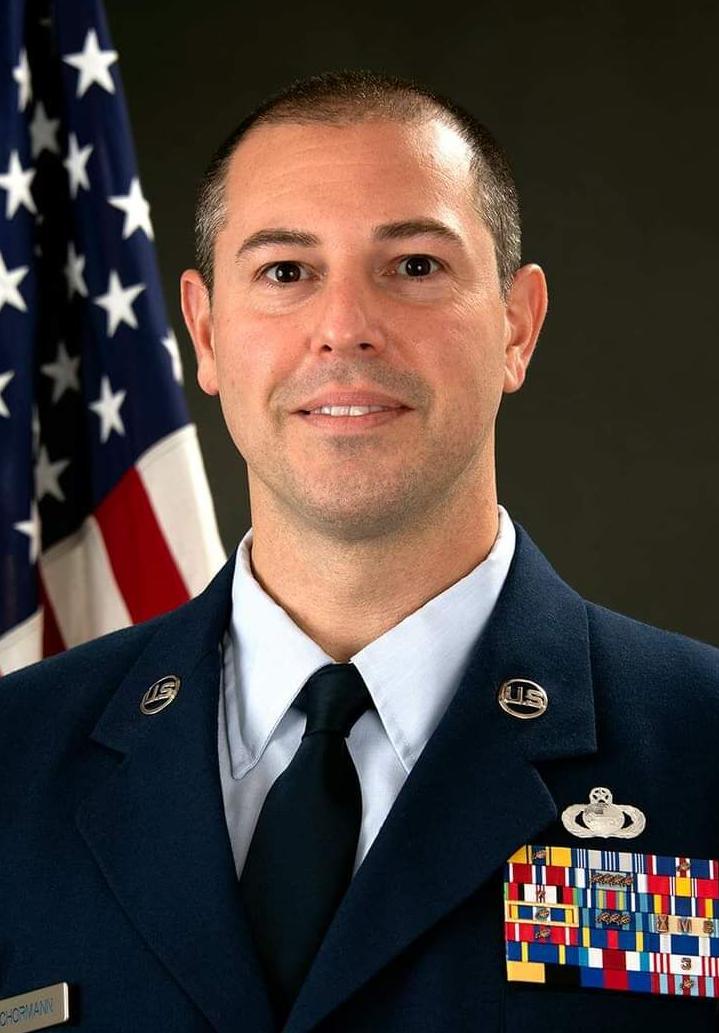 Two days before the first case of coronavirus was reported in the United States, Mike Schormann was deployed to the Middle East in the nation's fight against terrorism.
As the pandemic took over the world's news cycles, Schormann was thousands of miles away — from both his civilian job as lead of crisis management at Spire Inc. and from his wife and three daughters as they adjusted to life under stay-at-home orders.
Tensions were already heightened in the Middle East when he deployed to Qatar in January 2020. A U.S. airstrike had killed top Iranian military official Qasem Soleimani, and Iran had retaliated with a barrage of missiles fired at two Iraqi bases hosting U.S. troops.
Amid these stressors, Senior Master Sgt. Schormann, 39, of Eureka, focused on his mission: support a multi-national intelligence team working to target ISIS terrorists and safeguard American and coalition forces and civilians throughout the region.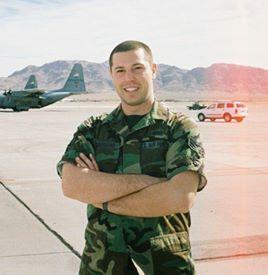 Thanks to his contributions during that six-month deployment, Schormann was named the Air National Guard's 2020 Senior Non-Commissioned Officer of the Year for Illinois, where he serves as superintendent for the Intelligence Directorate assigned to the Air Component Operations Squadron, 183rd Wing in Springfield.
And that puts him in the running to be named one of the Air Force's 12 Outstanding Airmen of the Year, an honor reserved for a select few, based on superior leadership, job performance and personal achievements. Those winners will likely be announced this summer.
"Winning Senior Non-Commissioned Officer of the Year for my unit, group, wing and state has been a true highlight of my career with the military," Schormann said. "I'm extremely grateful for this recognition and know none of this could have been achieved alone."
Schormann is quick to credit his wife, Angela, for carrying the burdens of managing a family during a global pandemic And he said he would not have been able to do his job with the Air Force so well without the support of his team at Spire, which worked to manage the effects of COVID-19 on its thousands of employees and customers.
"My wife was my rock," he said. "And Spire was absolutely amazing. Everybody here really appreciates military service. It freed me up mentally to stay focused on my mission in Qatar."
Inspired by 9/11
Schormann joined the Air National Guard in 2004. He was inspired by the experiences of his father, uncles and an older brother who had served in the military. But the biggest motivator was Sept. 11, 2001.
"Growing up, I would always hear stories from my family about their experiences seeing the world and understanding how it shaped them and who they are," he said. "But 9/11 was an emotional trigger, to see that happen to our country. That was a calling. My father was too old to serve and he was talking about it, and I decided I could do something about it."
Following his training, Schormann volunteered for a number of active-duty assignments and served in a multitude of intelligence support roles, including at the Pentagon and in Afghanistan. One of the most dramatic experiences came in 2008 when he was assigned to the Air Operations Center at Davis Monthan Air Force Base in Arizona.
His team was working in support of a secret operation to rescue three American contractors and 12 other hostages being held by rebels in the jungles of Colombia. One of those hostages was Ingrid Betancourt, a former Colombian presidential candidate who had been in captivity for six years.
"It was amazing," Schormann said. "At the operations center you have all these big screens everywhere and you're communicating with the [rescuers] in the helicopters. When we heard they were safe, that place erupted. That was one of the highlights of my military career."
Another was being named an outstanding airman.
"It's been a humbling experience knowing there are other nominees that are equally capable, if not more [capable], of winning this award," he said. "My girls think I'm famous. I think I'll let them believe this for as long as I can."
Soldiers Memorial Military Museum offers programs and outreach services including special exhibits, tours, services for the military community, school programs and lectures.
---
Stories are told from the nominee's point of view. This content was produced by Brand Ave. Studios. The news and editorial departments had no role in its creation or display. Brand Ave. Studios connects advertisers with a targeted audience through compelling content programs, from concept to production and distribution. For more information contact sales@brandavestudios.com.