On May 7, 1965, 1st Lt. Tom Hopkins and several thousand fellow Marines landed on the beach at Chu Lai in Vietnam.
Though Hopkins had seen intelligence maps marked thick with little red flags representing the enemy, the first wave of Marines ashore that morning met no resistance and instead were greeted by local dignitaries and Vietnamese girls bearing leis, Hopkins said.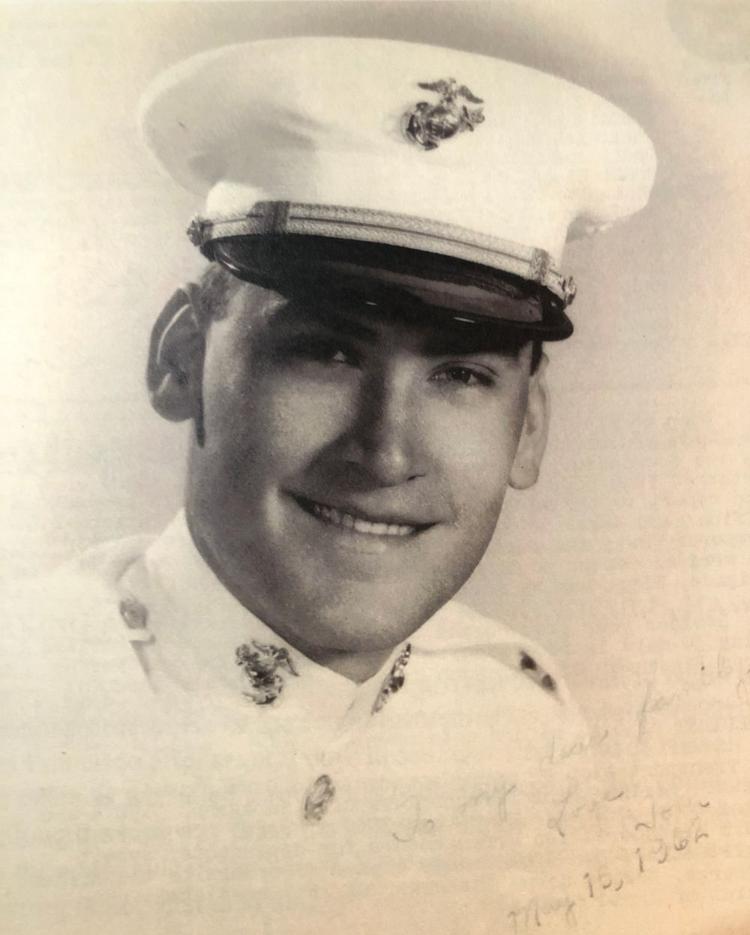 By the time he came ashore it was dusk. "I remember finding a small gully in the sand about 20 feet from the water's edge and that was my home during my first night in Vietnam," Hopkins wrote in a memoir he shared with his four grown children.
"In the morning we picked ourselves up off the beach and moved inland looking for the war," he said. "We didn't have to look very hard — the war was just up the road."
Hopkins, now 79 and a retired insurance company executive living in Glendale, Missouri, was 24 when he arrived in Vietnam in the months after the first American combat troops were deployed.
He had grown up in Nebraska and earned a commission as a second lieutenant after attending the Marine Corps' officer candidate program. His first assignment in 1963 was the Marine Corps Air Station at Kaneohe Bay on the island of Oahu.
Two years later, he was en route to Vietnam, leaving his pregnant wife and 1-year-old son behind.
THEY WERE JUST INNOCENT PEOPLE
After landing at Chu Lai, the Marines moved inland, passing dozens of farmers working in their rice fields and tending their vegetable gardens and livestock.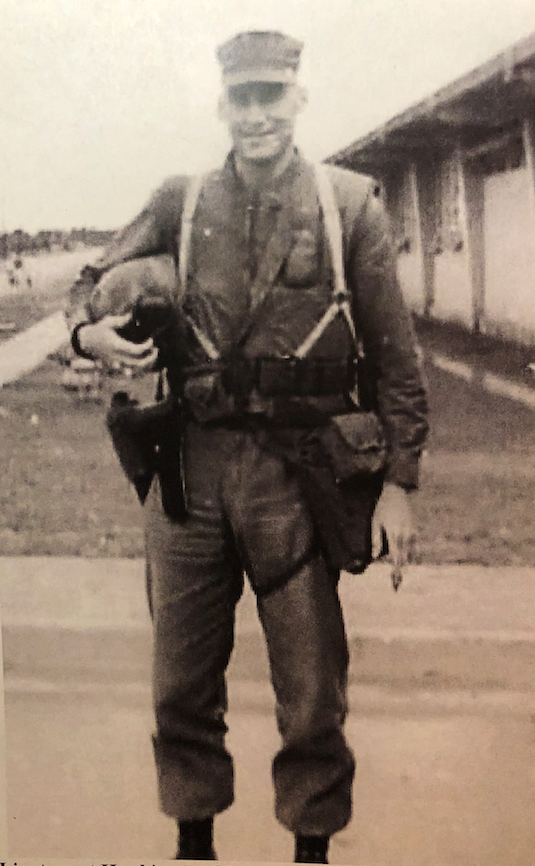 Hopkins was ordered to clear the area of civilians. Assisted by an interpreter, he led a small squad of Marines from house to house, telling families they must leave immediately with only what they could carry. Local officials were supposed to have relocated the farmers and compensated them for their land, but that turned out not to be the case, he said. From what he could tell, no one from the South Vietnamese government had told them anything.
Forcing those civilian farmers from their land at gunpoint has haunted Hopkins for 55 years.
"What happened to those civilians caused me a lot of heartache," he said. "They were just innocent people. The women and children were all crying. They looked at me with hatred. I'll never forget it."
I STILL SEE HIM IN MY DREAMS
One scene stands out clearly in his mind today, Hopkins said.
"I walked around this house and this little Vietnamese boy about 8 or 9 was crying and he was trying his best to help his family by picking vegetables from the family's garden," he said. "He was putting the vegetables in a sack to take with him for his family as they were leaving their home and farm forever.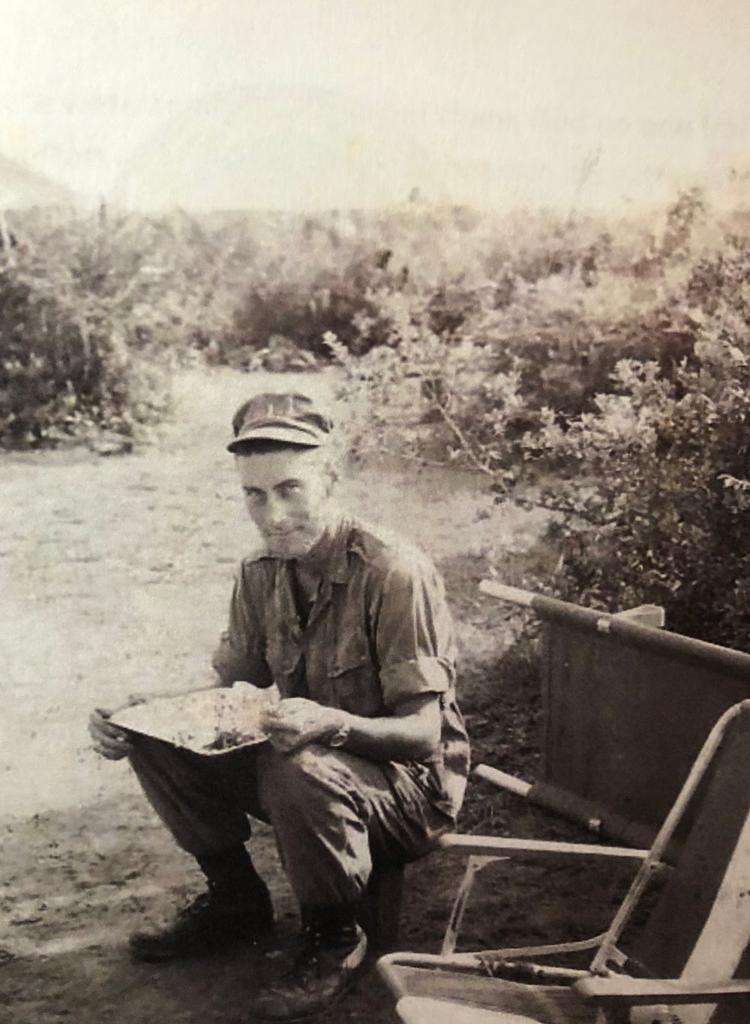 "I still see him in my dreams. But I had to obey orders. I did my duty. I was caught between a rock and a hard place."
A few weeks later, Hopkins' company was sent to clear suspected Viet Cong from a nearby island. After being dropped in by helicopter, his gun squad became separated from the rest of the Marines as they tried in vain to start the vehicle their big 106-mm recoilless rifle was mounted on. Isolated on the beach, they saw a South Vietnamese gunboat approach and begin to strafe the area with machine gun fire.
Hopkins was afraid his squad was about to become the victims of friendly fire.
"In battle, things get pretty confusing and lots of people get killed by friendly fire — that happens many times," he said.
THE MOST IMPORTANT DECISION
The corporal responsible for firing the gun asked permission to open fire. But Hopkins hesitated.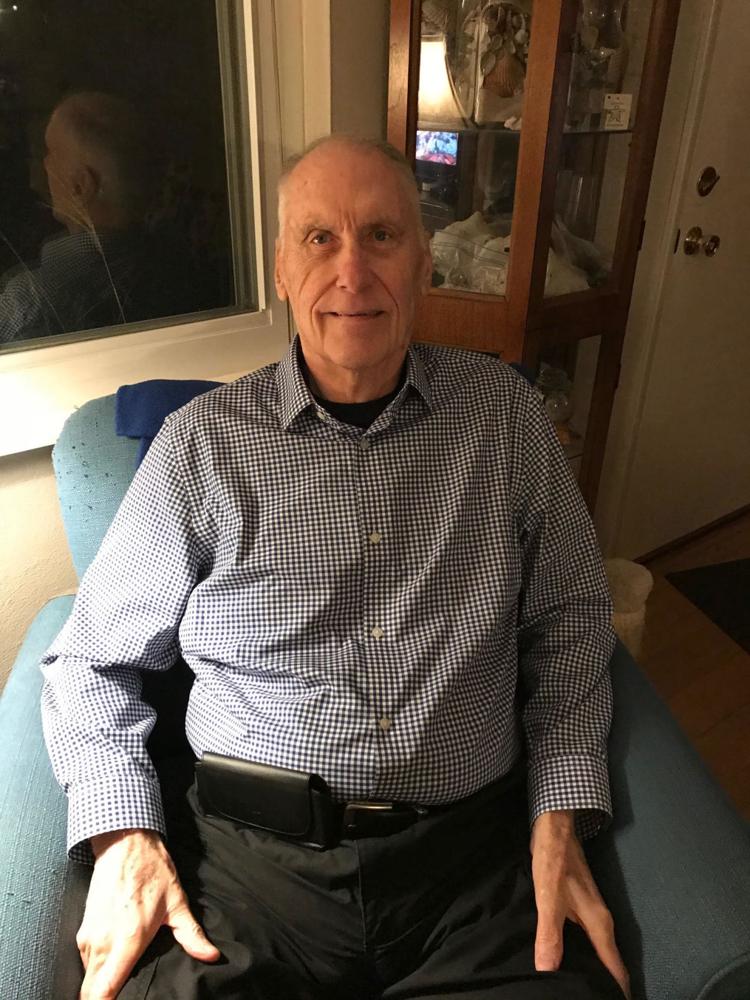 "I wasn't sure what to do so I told the corporal not to fire," Hopkins said. "The gunboat kept firing and was getting closer all the time. About the time I was ready to order the corporal to fire, the gunboat turned around and headed away.
"I can say without a doubt that my deci- sion to do nothing — not to open fire — was the most important decision I made during my entire time in Vietnam and possibly in my life."
Hopkins continued to serve in Vietnam until February 1966 and remained in the Marine Corps until 1968, retiring as captain.
The brutalities of war — the no-win situations, the close calls, the mortar attacks, the night patrols, the monsoons and the heat — remain vividly clear in his mind. He often volunteers to speak about his experiences to students at area schools.
But he still wonders: "Should I have been true to my conscience and taken a stand that day against the way the poor Vietnamese farmers were being treated?
"Would an objection have done any good?
"As a Christian, I know that I will have to face the consequences of my actions on Judgment Day. Will it be good enough to say that I was just following orders?"
VIEW ALL STORIES: STLtoday.com/StoriesOfHonor

Soldiers Memorial Military Museum offers programs and outreach services including special exhibits, tours, services for the military community, school programs and lectures.
The Hiring Our Heroes Corporate Fellowship Program is an innovative program offered by the U.S. Chamber of Commerce Foundation and partnering companies that provides transitioning service members with professional training and hands-on experience in the civilian workforce. The professional development offered through the program prepares candidates for a smooth transition into meaningful civilian careers.
---
Stories are told from the nominee's point of view. This content was produced by Brand Ave. Studios. The news and editorial departments of the St. Louis Post-Dispatch had no role in its creation or display. For more information about Brand Ave. Studios, contact tgriffin@brandavestudios.com.
Be the first to know
Get local news delivered to your inbox!