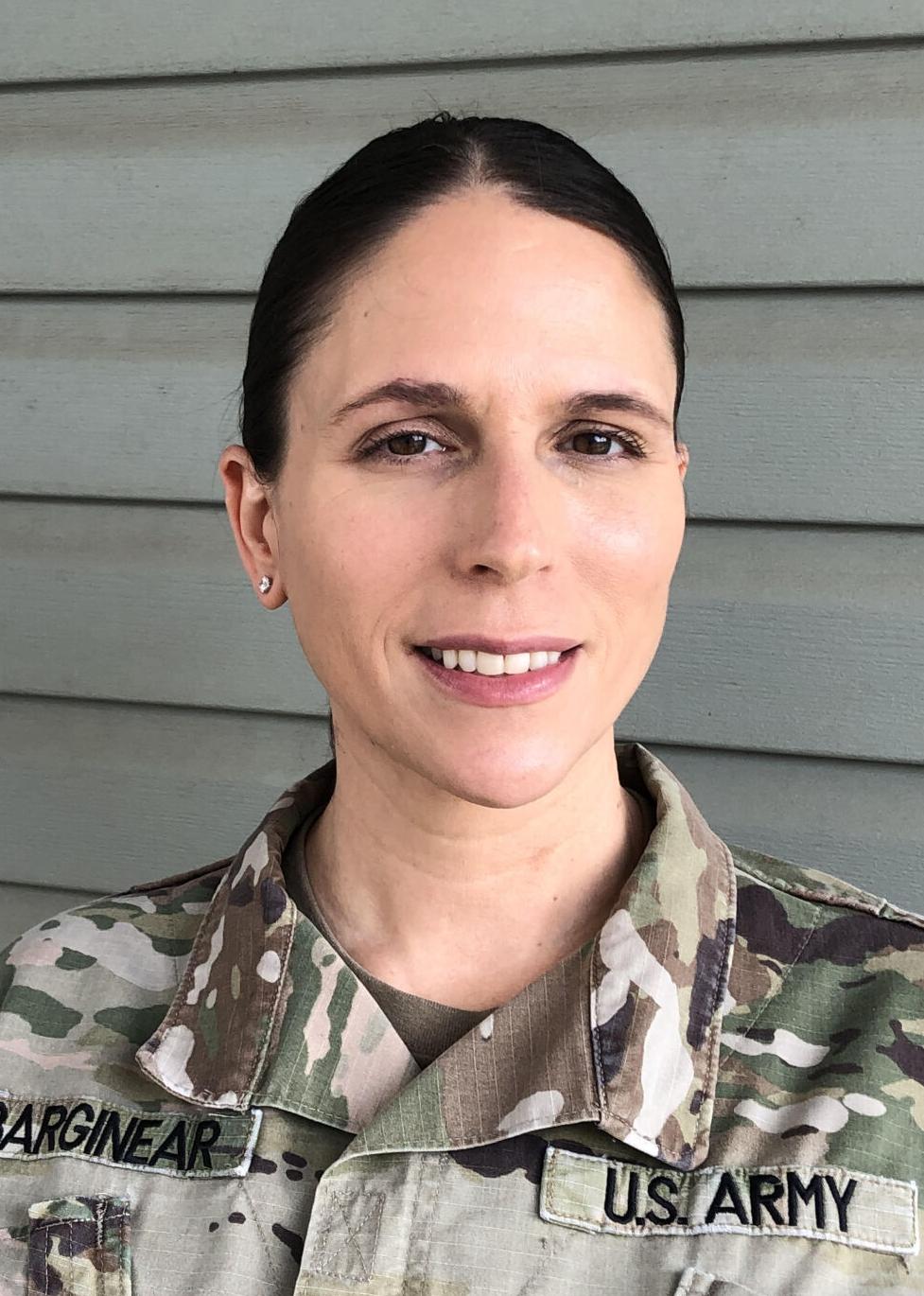 Staff Sgt. Mandy Barginear knew she would face hard times when she signed up to serve in the Army National Guard, but one of the toughest roles ended up being the most rewarding.
In the months after a magnitude 7.0 earthquake devastated much of the small nation of Haiti in 2010, killing thousands of its citizens and displacing millions more, Barginear and her Missouri National Guard military police unit were part of a massive humanitarian response to bring aid to the overwhelmed and impoverished nation.
The misery was everywhere she turned — crumpled buildings, makeshift shelters, chaos and confusion. "It was scary," she said. "There were riots, there was theft, there was no infrastructure. They needed a lot of help."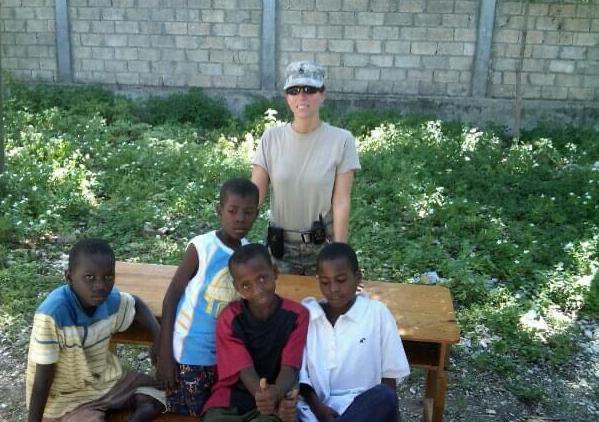 Barginear was squad leader for her group of 11 men. A helicopter dropped them off each day in a different remote mountain top throughout the region to provide security for aid workers distributing supplies and providing health care.
"I loved it because it was a situation where I absolutely did not want to go," she said. "But the people there were so thankful to have us there, it [helped overcome] any fear I had. And I was able to make a difference."
A sense of direction
Barginear, 41, enlisted in the National Guard during her junior year at McCluer North High School. She completed basic training during the summer before her senior year and reported the following summer for MP training at Fort McClellan in Alabama.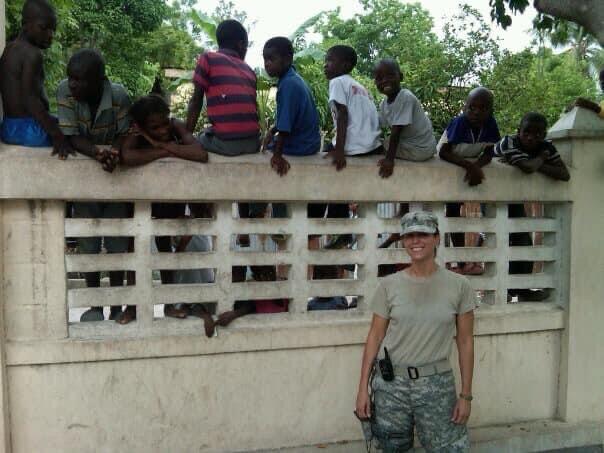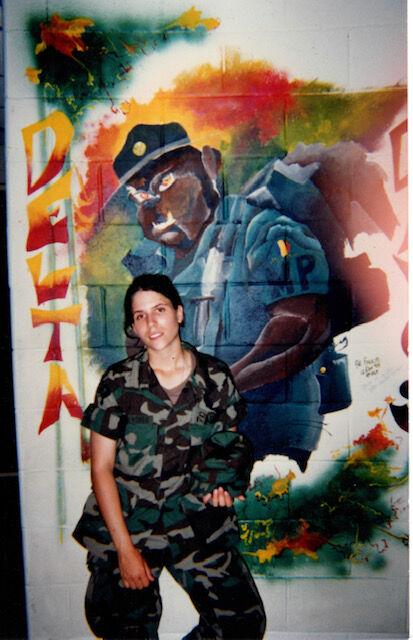 "I joined because I had really no sense of direction," she said. "I just really needed something to give me direction in life and give me a plan."
She chose the National Guard over other branches because it seemed to offer the most benefits, including the opportunity to serve her own community by responding to the natural disasters and other events that affected her neighbors here at home.
"It's also a really good way for a young person to see if the military life fits them," she said.
True grit
She went on to serve in a company trained to assist in chemical, biological, radioactive or nuclear events and now is an Active Guard Reserve soldier providing full-time administrative and training support for a cyber-protection team based at Jefferson Barracks. Today she lives in Lake St. Louis with her husband, who previously served in the Marines, and their two children.
"My husband holds the family together during all of this," she said. "I could not do it without him."
The military gave her structure and leadership roles that she could not envision as a teenager and developed a toughness she didn't know she possessed, she said.
"You have to have a certain amount of grit inside of you to be a woman in the military," she said. "It's made me do things that I truly did not believe I could do. It made me a stronger person."
The toughness she developed led her to complete eight weeks of Accelerated Officer Candidate School with a sprained and fractured ankle. "I learned your body is capable of doing so much more than you believe," she said. "It was painful but at the time it's just such a rush, you don't want to quit."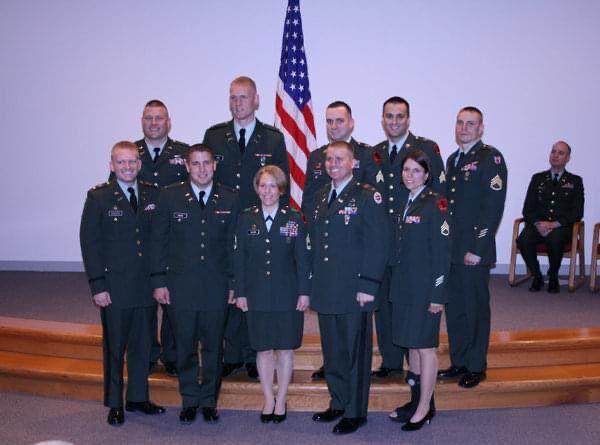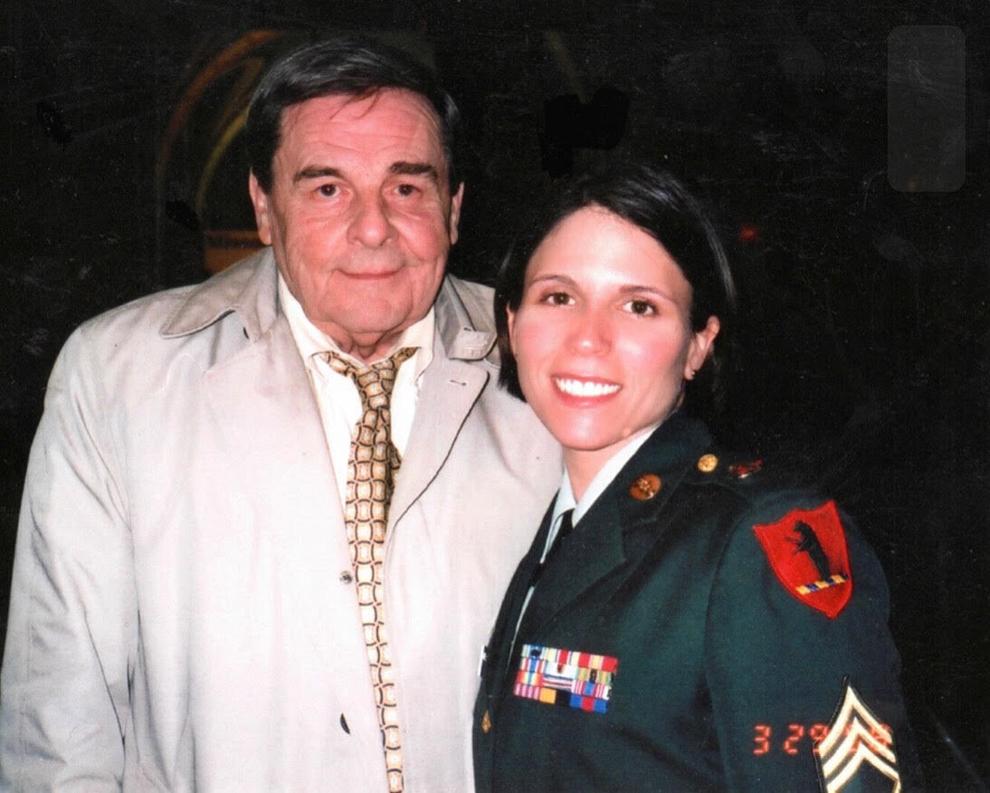 The broken ankle, achieving her MBA while active duty, leading a battalion through a safety award program, helping an MP unit be the first National Guard company to complete live nerve agent training, devising nursing plans for new moms who are soldiers — all are accomplishments she hopes will inspire others, especially women.
"They are all things I thought I could not do, but somehow I did," she said. "I'm just an average female. If I can do it, they can as well."
Soldiers Memorial Military Museum offers programs and outreach services including special exhibits, tours, services for the military community, school programs and lectures.
---
Stories are told from the nominee's point of view. This content was produced by Brand Ave. Studios. The news and editorial departments had no role in its creation or display. Brand Ave. Studios connects advertisers with a targeted audience through compelling content programs, from concept to production and distribution. For more information contact sales@brandavestudios.com.