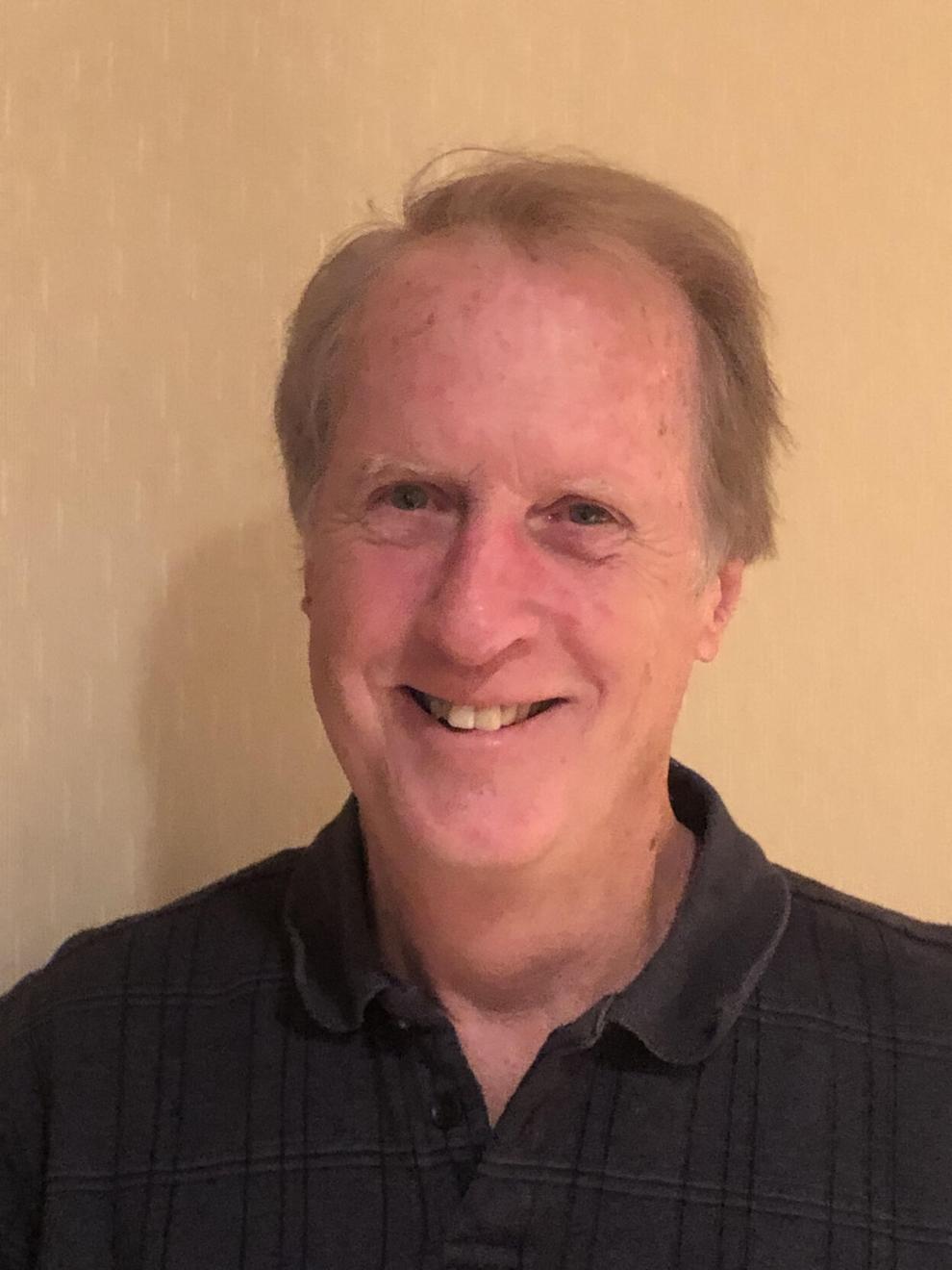 Joe McCarthy clearly remembers his 19th birthday. He has the diagram he drew of the bunker in Vietnam where he spent the night behind a .50 caliber machine gun on the last day of "Jungle School," designed to acclimate new soldiers and train them how to survive a war zone.
He has the letter he wrote home to his folks: "Artillery shells hit pretty far away but they were so loud they'd scare the hell out of anyone. And when you're sitting alone on top of a bunker – well, you can imagine."
The drawing and letter are just two of the mementoes saved from his service during the Vietnam War 52 years ago. There are hundreds of photos that he took with the Yashica 35 mm camera he bought for a few bucks at the PX, there are the fatigues that still fit him at age 71, the Bronze Star and the other medals he earned and the handmade Viet Cong knife he brought home as a souvenir.
Most of these items were locked up for years, until, as the 50th anniversary of his service approached, McCarthy began to unpack the memories stored in his Army foot locker.
"The memories are always there," he said. "But I thought to myself, what if I wrote them down — would it make me forget some of them? Because some of them you want to forget."
A little more mature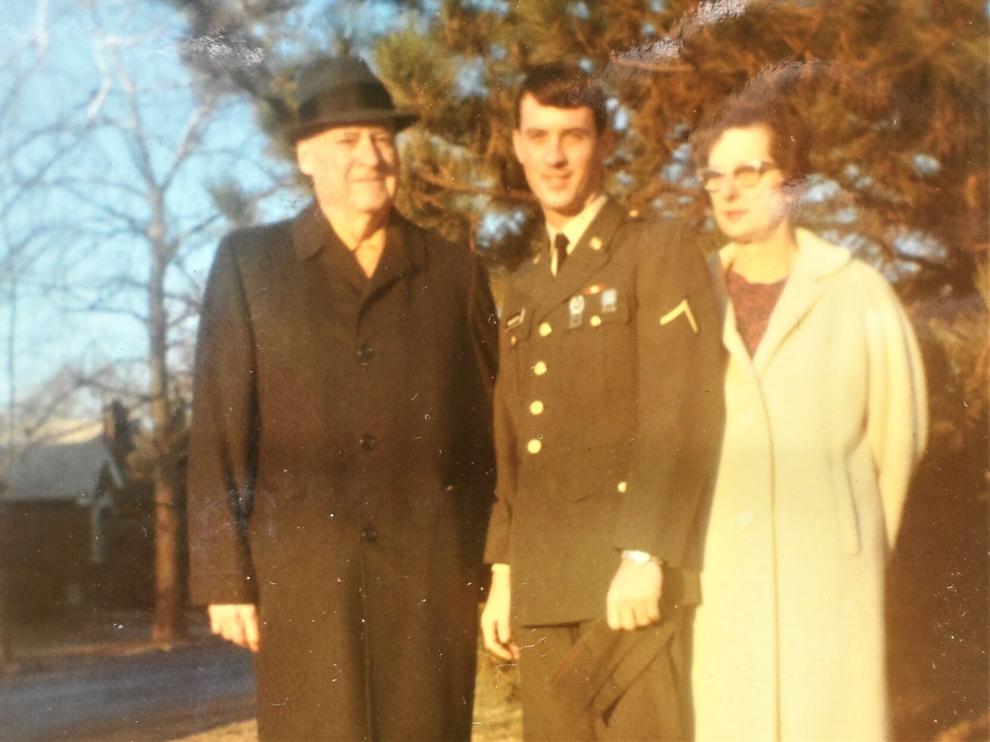 McCarthy grew up in Normandy, Mo. and enlisted in the U.S. Army in 1969 at age 18. He had a year of college under his belt, but he hadn't made the grades and figured he was going to be drafted anyway. He thought the Army would be good for him, make him "a little more mature and a little more focused."
As it turned out, when the lottery system was instituted later that year, his number was so high he would never have been drafted at all. "But by then I had already been to boot camp and AIT (advanced individual training) and had my orders for Vietnam in my pocket," he said.
After Jungle School, McCarthy was sent to the 1st Infantry Division to serve as a light vehicle driver. But when he arrived at base camp in DiAn expecting to be driving troops and supplies to and from the field, he was pulled from his group of new arrivals when his superiors learned he could type and had college experience. Instead of driving into a combat zone six and a half days a week, he ended up being assigned to a "cushy" job at a desk with regular 8-to-5 shifts.
Later, McCarthy was transferred to an administrative role at the 55th Military Intelligence Detachment headquarters in Nha Trang. After his discharge, McCarthy used his G.I. Bill benefits to go back to college, earning two associate degrees from St. Louis Community College – Florissant Valley, a bachelor's degree in business from the University of Missouri-St. Louis and an MBA from Southwest Missouri State University.
But he said he drew heavily from what he learned in the Army about standard operating procedures over the next decades serving in management roles in the defense and healthcare industries. He worked for organizations such as McDonnell-Douglas, General Dynamics and St. Louis University and retired as senior vice president and chief operating officer for the Missouri Foundation for Health.
"It Was 50 Years Ago Today"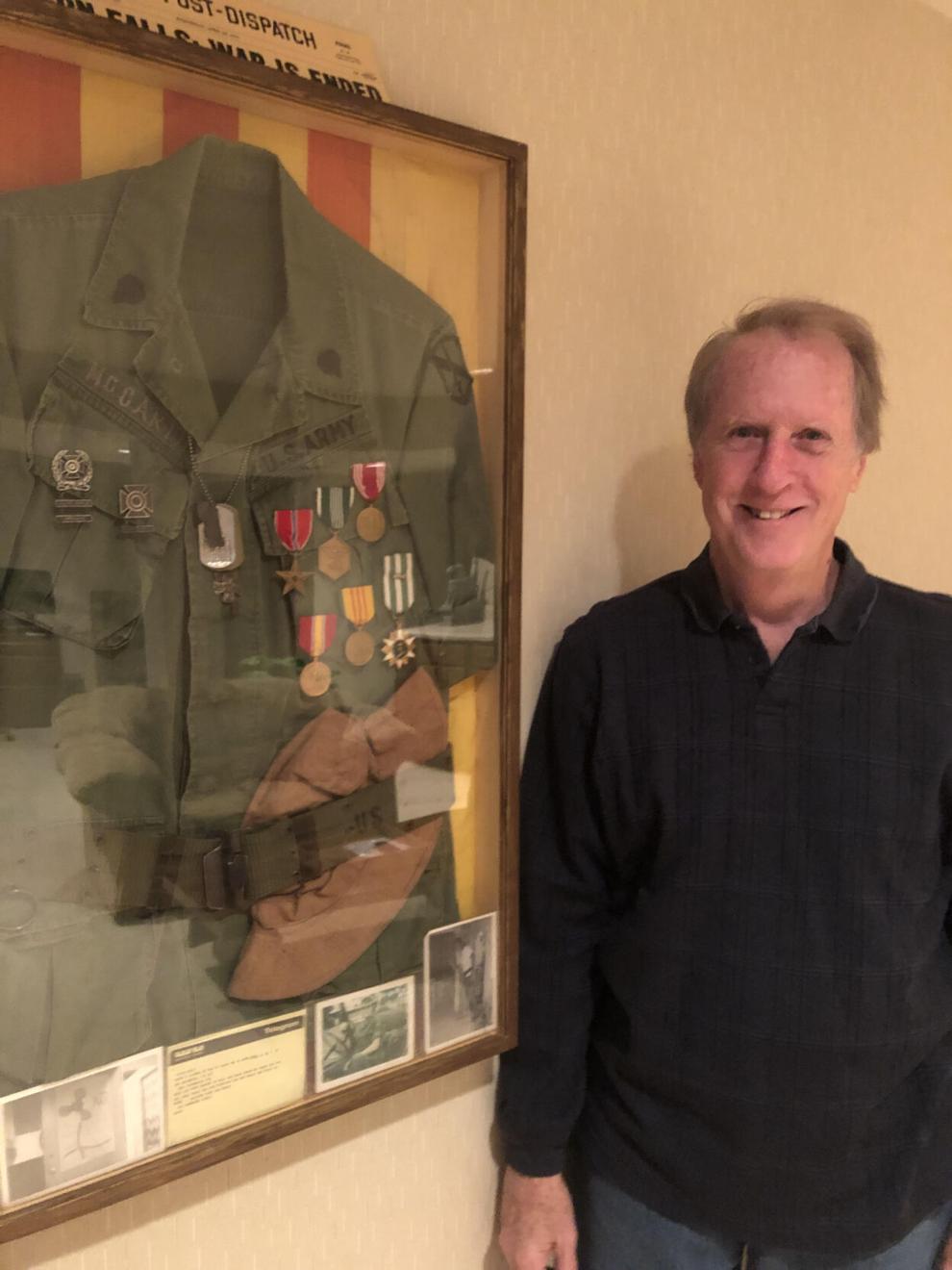 McCarthy, who married and raised three daughters, rarely shared about his experiences in Vietnam until one of his girls asked him to speak to her high school history class about the war.
"There were many, many years that I just kept it to myself because some of it's just too scary and extremely personal," McCarthy said. "But I put together a presentation and met with the class for an hour and told them what it was like. They appreciated it and that kind of broke the ice."
McCarthy started reliving the memories stored in his Army trunk and writing short stories tied to dates 50 years before. Last Christmas, he compiled 70 stories and 300 photos in an electronic book titled "It Was 50 Years Ago Today" to share with his daughters.
"This is the story of a difficult period of my life," he wrote. "After reading it, maybe you'll understand why I wear a Vietnam veteran's cap, put the American flag out on holidays, get a little quiet at fireworks displays and watch military shows on television.
"Over 2.7 million military personnel served in Vietnam. Every one of them has a story; mine is but one."
Soldiers Memorial Military Museum offers programs and outreach services including special exhibits, tours, services for the military community, school programs and lectures.
---
Stories are told from the nominee's point of view. Content produced by the St. Louis Post-Dispatch Marketing Department. The news and editorial departments of the St. Louis Post-Dispatch had no role in its creation or display. For more information, contact marketing@post-dispatch.com