The Subaru Outback is sort of the automotive equivalent of a dude ranch.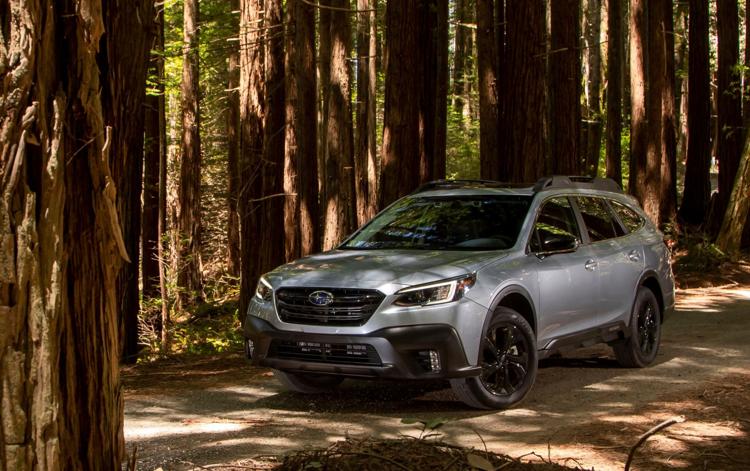 Outback displays a rugged demeanor, and even lays legitimate claim to some genuine in-the-rough capability. At the same time, this all-new 2020 edition goes to great lengths to reassure nervous tenderfoots that they'll find plenty to like in Outback's generous dollops of luxury, technology and comfort.
Now in its sixth-generation, Outback is available in seven versions distilled from two basic models: Outback and Outback XT. The regular Outback, powered by a 2.5-liter, 182-hp flat four, is offered in base, Premium, Limited and Touring models; XT, which trades up to a 260-hp turbo four, can be had in Onyx Edition, Limited and Touring trims.
As it has since 1996, when it was introduced stateside as the "Legacy Outback," this gen-six Outback takes the latest Legacy sedan platform, lifts the suspension to nearly 9 inches of ground clearance, adds beefier tires, drapes itself in more rugged styling and -- like all four-door Subarus -- boasts standard all-wheel drive. In Outback's case, that AWD system includes Active Torque Vectoring, Vehicle Dynamics Control and an X-MODE driver-selectable, off-road-oriented chassis menu with Hill Descent Control.
The result is a four-door wagon that functions quite civilly in an urban environment, thank you very much, while actually boasting competent off-pavement capability on mild back-country trails.
Alas, we stayed in an urban environment throughout our week with a top-of-the-line Outback Touring XT. But the experience allows us to reassure city-slickers that, yeah, this tough guy is a softy at heart.
On the road, XT felt tightly bolted-together, solid as Gibraltar and stable as grandma and grandpa's marriage. The cabin is quiet, the handling assured and the comfort quotient high. Our only driving complaints were rooted in fuel savings and safety nets.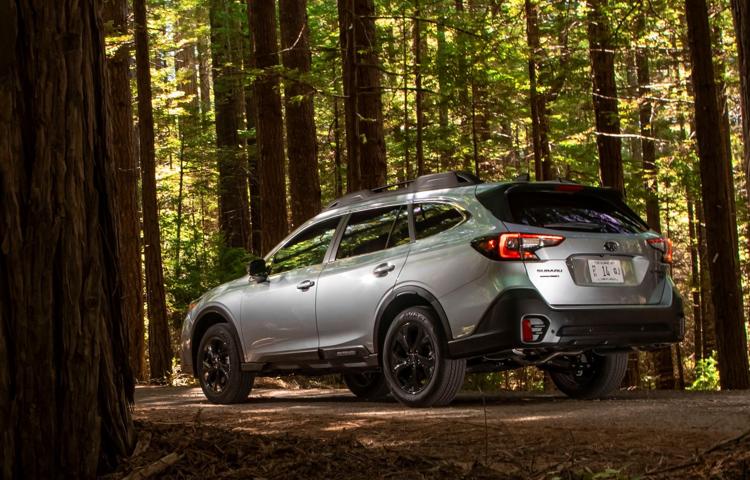 The gas-saving auto on/off function of the turbo four was often disconcerting. When it kicked back on at stoplights, the entire car vibrated. Meanwhile, the standard Subaru EyeSight suite of hand-wringing safety nannies sometimes seemed overbearing. Using more cameras than MGM, the system includes Pre-Collision Braking and Throttle Management, Lane Departure Warning, Lane Keep Assist, Advanced Adaptive Cruise Control with Lane Centering, and more. With all of these "on," Outback constantly beeps, buzzes and vibrates. Although we appreciated Outback's concern for our well-being, we ultimately disabled much of it just to get some peace.
That said, performance is enthusiastic. Behind the first turbo Outback has featured since 2009, XT is lively off the line and impressive during at-speed passing maneuvers. Even the standard CVT transmission, with its eight-speed paddle-shift manual mode, performed better than you have a right to expect from a belt-and-pulley gearbox.
We greeted 60 mph in less than 7 seconds while realizing 21 mpg in town.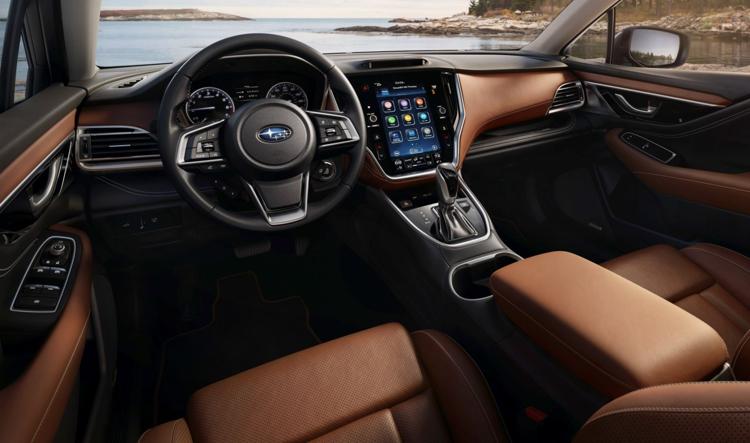 Inside, room is excellent both front and rear, while the decor in our Touring XT was cowboy-chic -- black-and-tan two-tone leather, piano-black and satin-metal accents. The roughneck-elegance of the cabin mirrored Outback's exterior styling, with its raised suspension, beefy rocker-panel cladding and robust roof rails.
Finally, the vertical, tablet-style, 11.6-inch infotainment center-stack touch screen provides lots of information but, alas, there's nary a hard button, save a few climate functions. There's a learning curve but, once you figure it out, the display proves to be colorful, graphic and sensible to navigate. Oh, and the system's volume and tuning radio knobs are definitely appreciated.
Nobody's better than Subaru at splicing a passenger car to an SUV to create a crossover that's at home in town and a dependable companion on the trail to that out-of-the-way camp site.
This new Outback remains proof.
---
This content was produced by Brand Ave. Studios. The news and editorial departments of the St. Louis Post-Dispatch had no role in its creation or display. For more information about Brand Ave. Studios, contact tgriffin@stltoday.com.