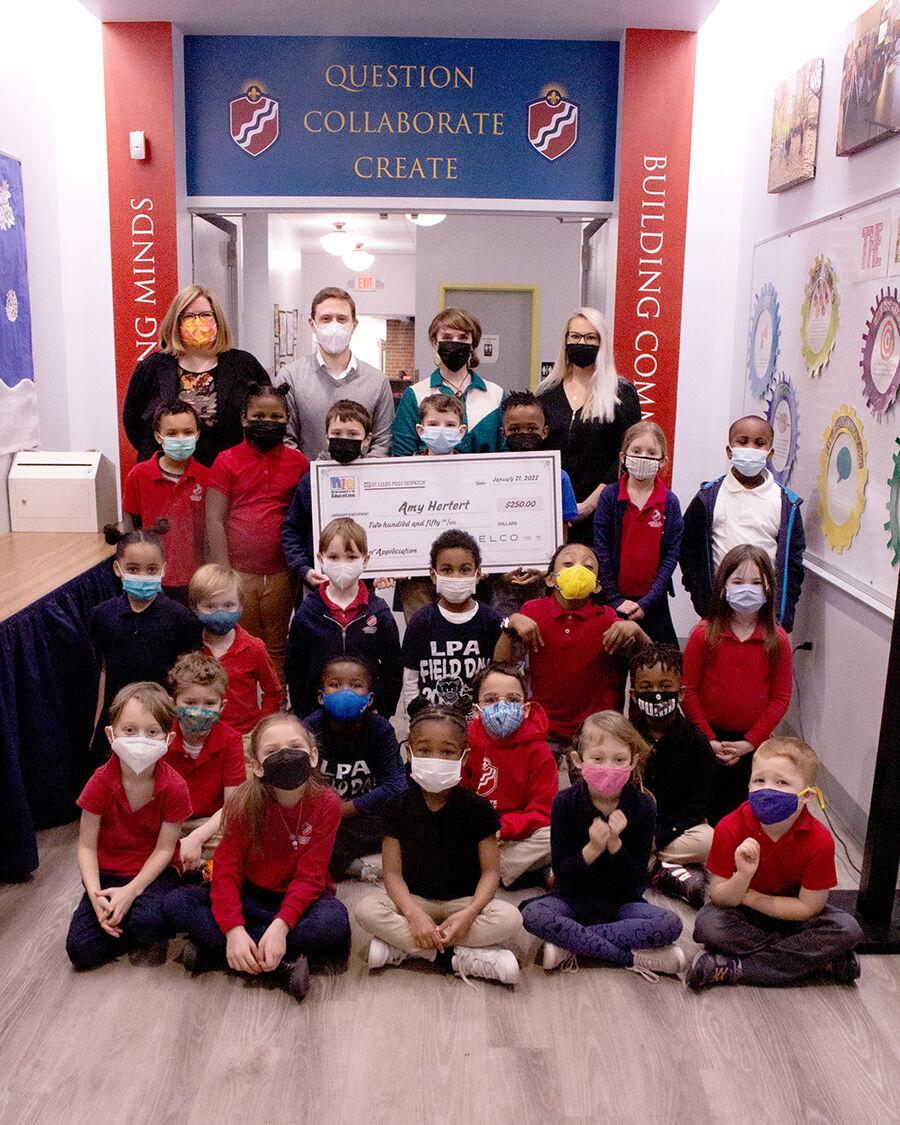 Amy Hertert has a nickname around the halls of Lafayette Prep Academy. She has been called "the Mary Poppins of our school" by her colleagues because of the fun and structured environment she brings to the classroom.
Hertert is in her 12th year of teaching and has been at Lafayette Prep Academy since 2014. Her teaching style involves explaining how brains develop and aid in the learning of her young students.
According to her nominator, many students thrive under her guidance and years later still consider her a favorite teacher.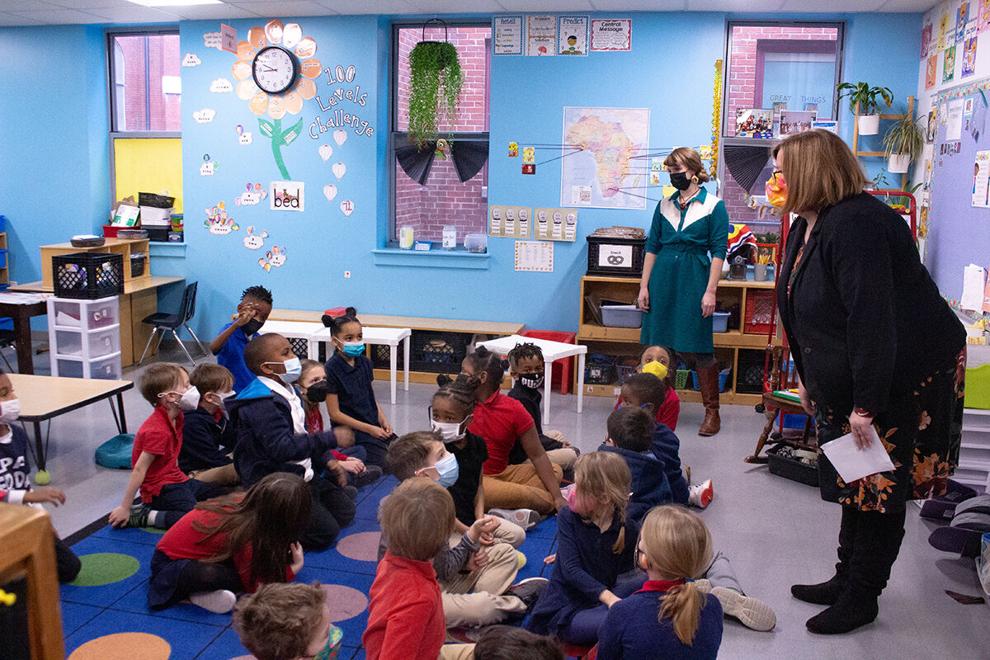 Investing in growth mindset
In her class, she discusses brain science with her first graders and why strengthening the prefrontal cortex is important. According to Hertert, this helps her students learn in a more intentional way. Part of this intentionality she attributes to her school and their investment in the social and emotional well-being of students.
Hertert believes explaining these things to students helps to teach them about autonomy and self-empowerment.
"I think schools are a really important part of human development," said Hertert. "Having the opportunity to shape someone's identity and mindset is something I feel really fortunate to be a part of."
One of the best things about being a teacher, according to Hertert, is being in a room with 24 different minds. She loves seeing the creative ways they think about things, especially when they are completely different from her own perspective.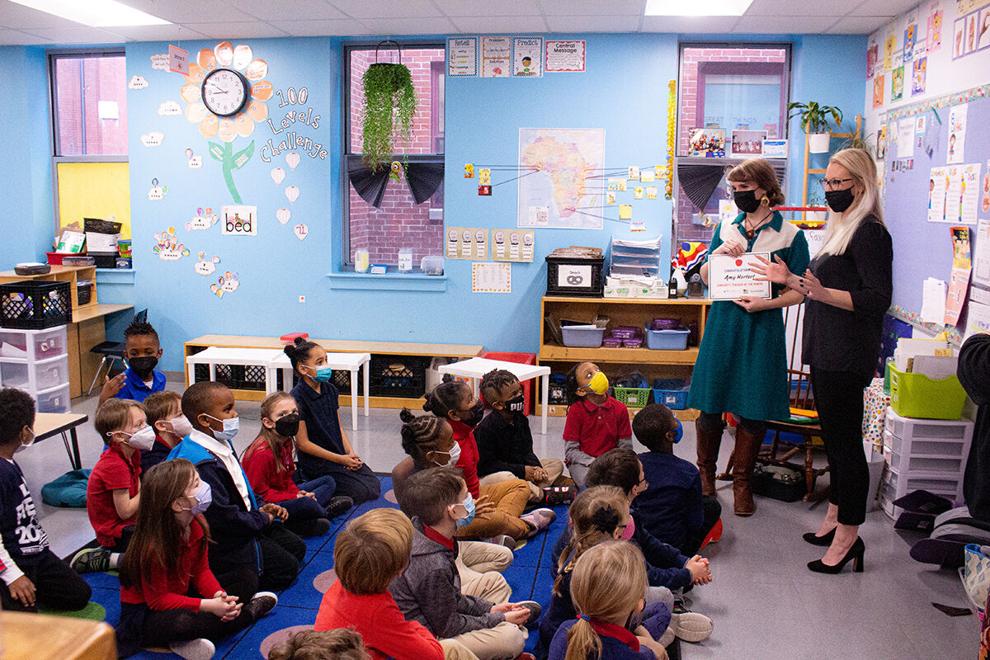 Creating a connection through screens
The pandemic caused a lot of hardship at the school but also a need for innovation, said Hertert. 
"I spent a lot of time thinking about, 'how do you establish classroom culture and strong interpersonal relationships across a screen?'" said Hertert. Answering those questions took a lot of reenvisioning of classroom norms. 
"It's important for me not just to focus on academics, but for [students] to feel growth and success in all areas of their life," said Hertert.
She and her colleagues brainstormed over these questions and how to best make the transition for their students. Part of that problem-solving involved trial and error. Even now that students are back in person, some new tactics are here to stay.
"I think it made me a better teacher," she said.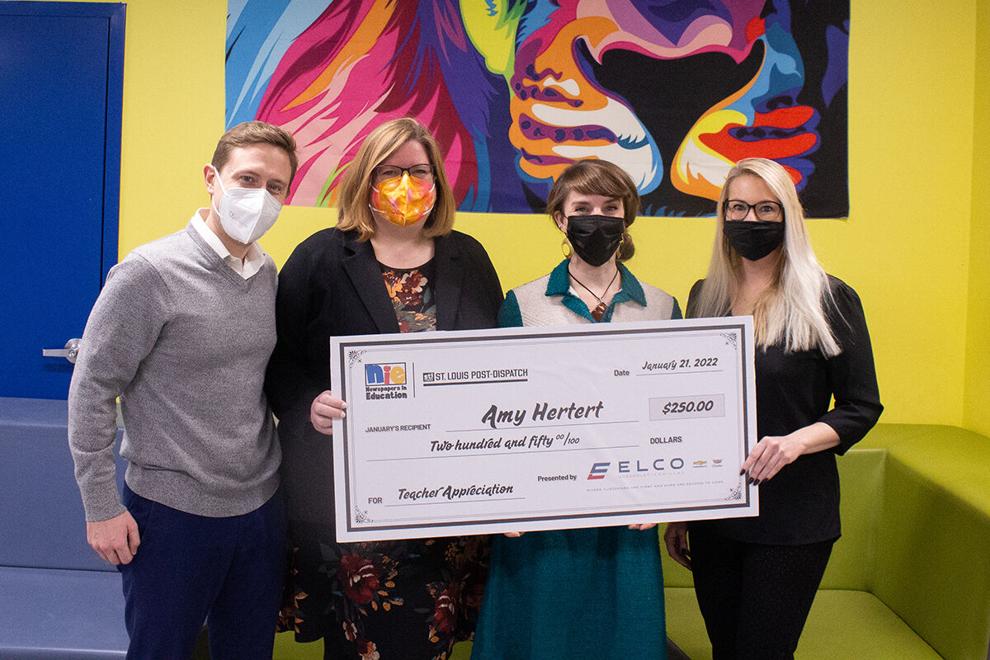 Amy Hertert was nominated by Executive Director Sarah Ranney for all her achievements in teaching, but she sees it as more of a team effort. According to her, all of the educators in the building are phenomenal and deserving. "Lafayette Prep Academy is a really amazing place to be a teacher," she said. 
Outside of school, Hertert can be found reading, gardening or riding her bike.
As part of her award, Amy Hertert received a $250 gift card from Elco Chevrolet-Cadillac. To nominate a teacher for the Teacher of the Month program, visit STLtoday.com/contests.
---
Content produced by the St. Louis Post-Dispatch Marketing Department. The news and editorial departments of the St. Louis Post-Dispatch had no role in its creation or display. For more information, contact
marketing@post-dispatch.com
.