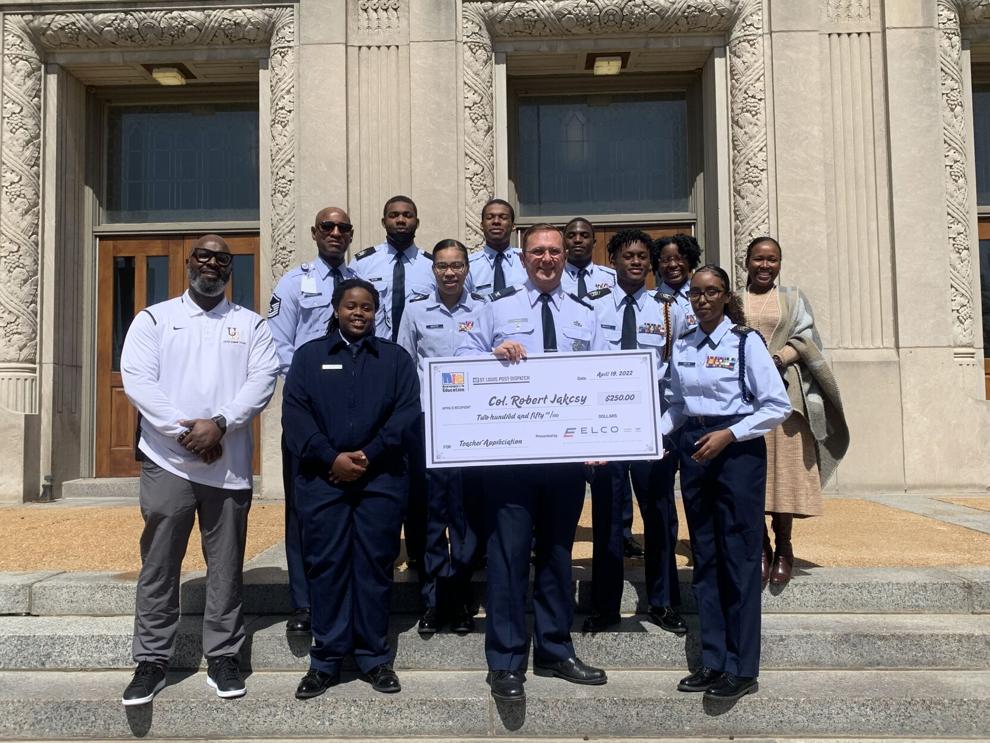 Colonel Rob Jakcsy, USAF (Ret.) has been teaching JROTC for the last five years at University City High School. From freshmen to seniors, Jakcsy strives to introduce the students to opportunities and mentor them as they learn leadership and discipline.
"I work very hard to keep the material engaging and current," said Col. Rob Jakcsy. "Similar to other youth programs that teach leadership, we are student-led. If an activity succeeds or fails, a student will be at the heart of the effort, and learning will happen along the way."
Col. Jakcsy was inspired by several of the most influential teachers in his life – all former servicemen and women. He began teaching early in his Air Force career. He was assigned to teach ROTC at a college level in the fall of 1999 and continued through the spring of 2002.
"It was one of my favorite assignments," Jakcsy said. "Helping young people realize their dreams is incredible fulfilling."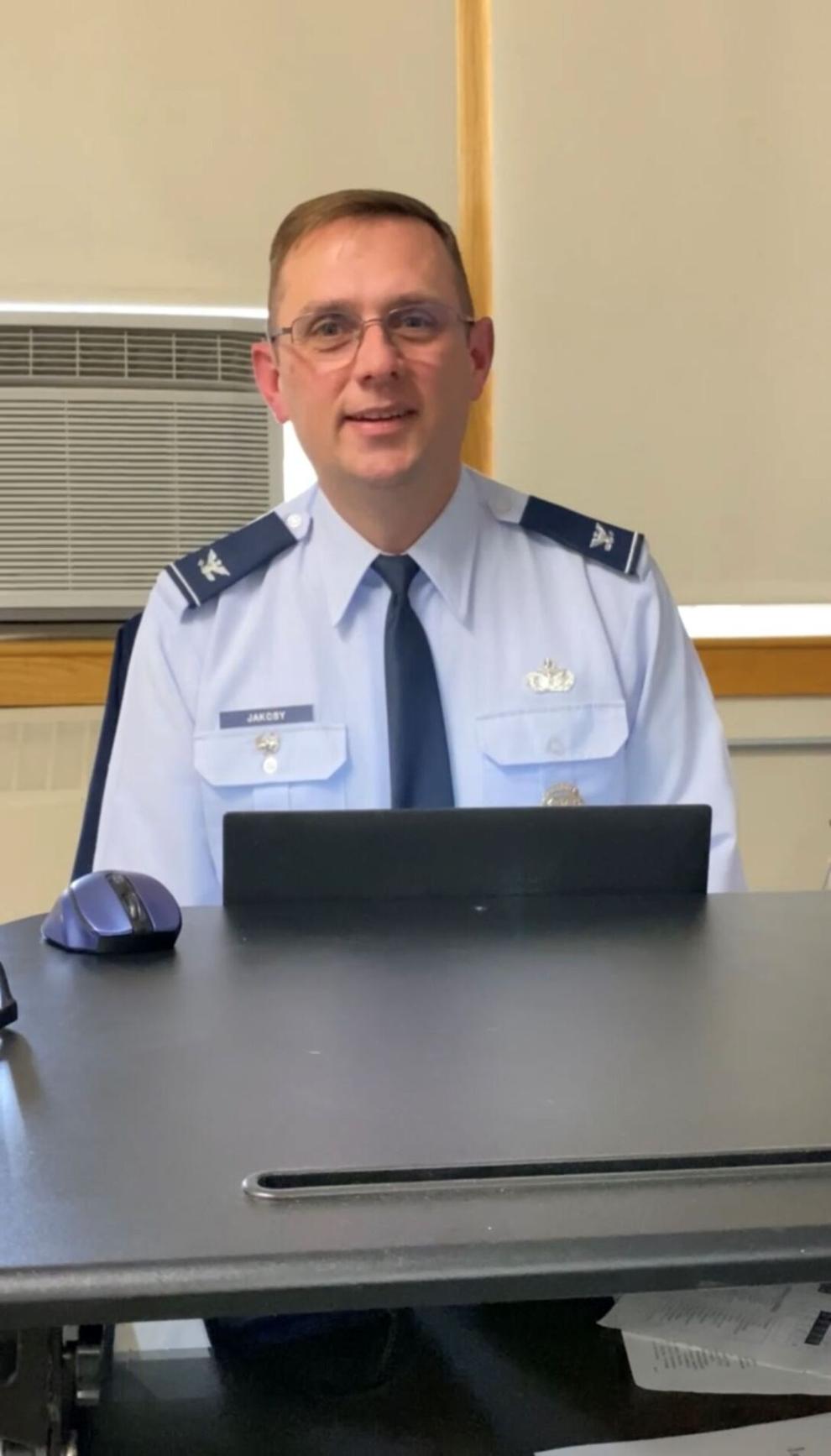 Finding their passion
For Col. Jakcsy, the number one goal for the students in the JROTC program is to identify their passions and help them figure out how to pursue it after high school.
"I hope they learn about a career or occupation they never even knew existed, and consider what is in the realm of possibility," said Jakcsy.
Additionally, Jakcsy loves watching the students mature from their freshman to their senior year. He says the changes are profound and the impact the program has on the process is super positive for the students.
"Nobody cares how much you know until they know how much you care."
Col. Jakcsy finds that success in and out of the classroom is built upon the relationships in the students' everyday lives. Much like the Theodore Roosevelt quote, "nobody cares how much you know until they know how much you care," he cites that an understanding of who students are, what they value and some of the struggles they face daily is the key to being able to help them learn.
"One of the lessons I'm ashamed to admit I keep being reminded of, is to avoid making assumptions," said Jakcsy. "Just when I think I understand why a student is performing well or poorly, I learn there's actually more to the story. There is no single solution for preparing students for tomorrow. It will take all of us working together."
Col. Jakcsy was nominated by a student, who said that he helped her grow as a person and gave her someone to look up to in life. Jakcsy received a $250 gift card courtesy of Elco-Chevrolet Cadillac for being named the April Teacher of the Month. He credits his fellow teachers, who put their heart and soul into serving their students, as well as his incredible students and dedicated partner in the classroom, Master Sgt. Darrel Stewart, for the award.  
"I don't believe my style of teaching is unique. I care deeply for my students and want to help them succeed," said Jakcsy. "Ultimately, any success a student has comes from the combined efforts of the student, their parents and of course, teachers. I am blessed to play a part in my students' lives."
---
Content produced by the St. Louis Post-Dispatch Marketing Department. The news and editorial departments of the St. Louis Post-Dispatch had no role in its creation or display. For more information, contact marketing@post-dispatch.com.