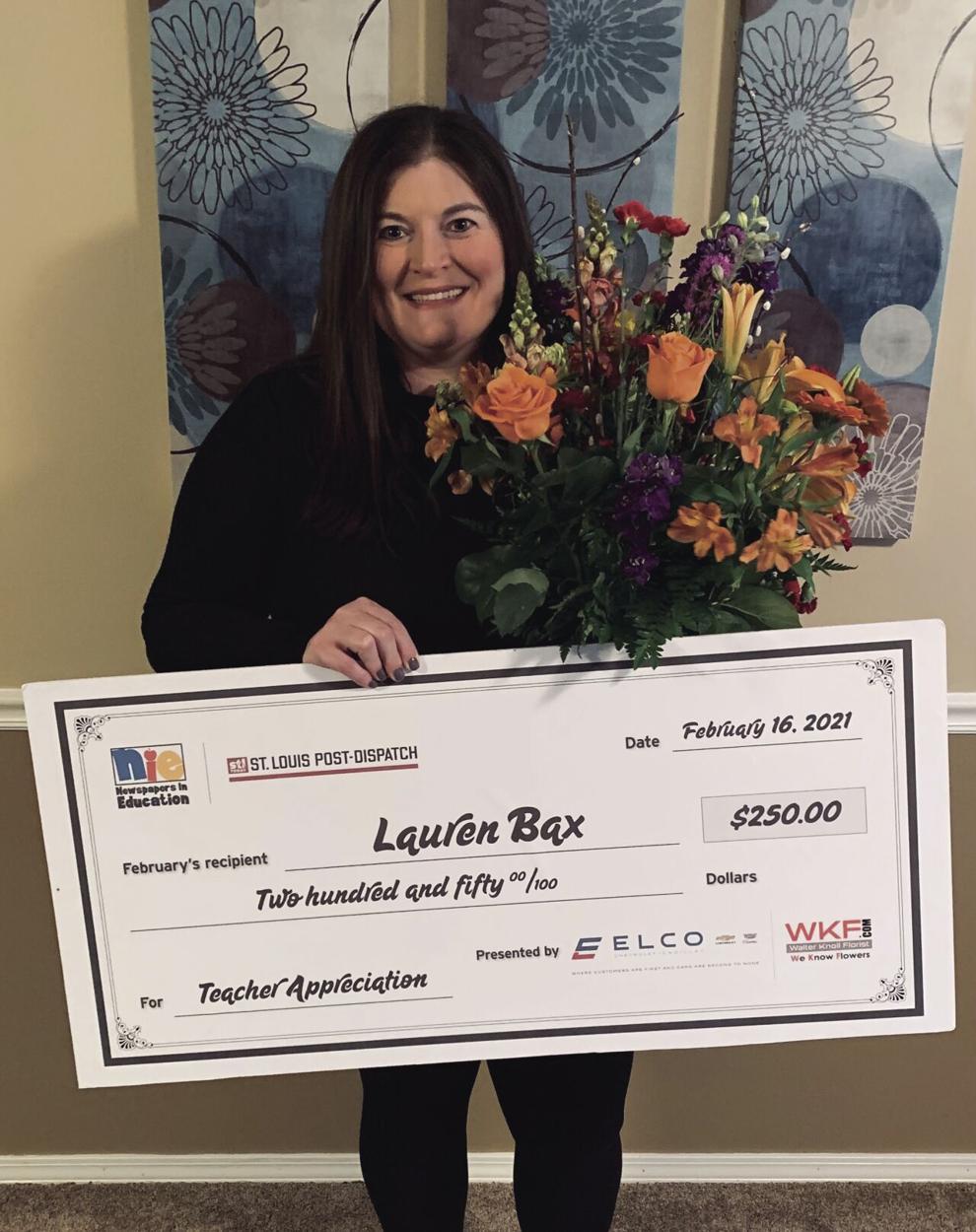 Lauren Bax's first grade students are taught all the core subjects like math, science and reading – but there is no shortage of joy and laughter.
Silliness is the ethos that she hopes to maintain in her classroom at Barrington Elementary in the Hazelwood School District. She often incorporates a song or a saying into the lessons or encourages students to celebrate their successes. "We have classroom cheers that we use on a daily basis to encourage [or] congratulate each other," she said.
Leaving impressions and leading her team
Jokes aside, to say Mrs. Bax has left a lasting impression is an understatement. "I'm writing this six years after our last child passed through her class. I'm still impressed with her success as a teacher, not just for my kids, but for kids in general," Crystel Seyer said.
Bax's former students and their parents aren't the only ones who sing her praises. "She's a great teacher and just keeps getting greater," said instructional coach and coworker, Jenna Busch.
Not only does Mrs. Bax lead her pack of littles, she is a leader among peers. "All of her expertise from year after year, she is willing to share [with her team]. Her team seems to just soak it up like a sponge," said assistant principal Tracy Smith. "They are such a great team, and I attribute that to her leadership."
Bax has been a teacher for 19 years – but she dreamt of her career in education long before she had her degree. "I have wanted to be a teacher since I was a little girl. I always loved playing school with friends and always insisted on being the teacher," she said. "Also, I loved when my teachers let me help grade papers in elementary school."
An enthusiastic approach
As is the case with many children, Bax's students feed off her enthusiasm. Seyer called her zealous approach to teaching first graders the "gold standard." Because of this, some students have expressed that they "like coming to school now," according to Bax. "They go from not wanting to do classwork, to working hard and being proud of themselves. I love to see how much growth my students make from the beginning to the end of the year. It always amazes me!"
Engagement is also a core value that Bax brings to her classroom. She believes that connecting with each student helps her form positive relationships, which allows her to motivate each of them individually. "I can make accommodations to lessons and provide activities that are engaging based on this information," she said.
Progression beyond academia
The end goal for Bax's students is not solely academic — she encourages social and emotional growth as well. "I want my students to learn to read, write and do math, of course, but I also want them to learn how to make friends and be kind to others," she said.
When a parent lets her know how much their child enjoyed her class or how much they learned, Bax deems this "very satisfying." Clearly, she has not fallen short of this endeavor. "She was always a listening ear to parents, to our kids, with the goal of making sure they learned in a way that was beneficial to them," said Seyer. "I applauded her then [six years ago], and I still applaud Mrs. Bax."
Bax received a $250 gift card from Elco Chevrolet and a bouquet from Walter Knoll Florist in honor of her nomination.

---
This content was produced by Brand Ave. Studios. The news and editorial departments of the St. Louis Post-Dispatch had no role in its creation or display. Brand Ave. Studios connects advertisers with a targeted audience through compelling content programs, from concept to production and distribution. For more information contact 
sales@brandavestudios.com
.