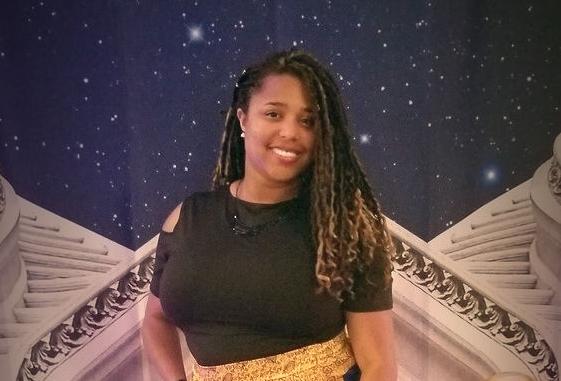 Carmen Little is a special education resource teacher at Woodland Elementary in the Jennings School District whose third-grade students have emotional or behavioral disorders, learning disabilities and autism. She is as quick to give a hug or a high-five or a pep talk to her kids as she is to be upfront with them about some hard realities, like how they may be perceived in society rather than who they are as unique, capable individuals. And that sometimes they're angry simply because the work they're being asked to do is difficult. And that none of these excuses should limit how much they can achieve in their lives. 
This might seem like a lot for third graders to process, but Ms. Little was just about the same age when her life changed forever, thanks to her two fourth-grade teachers at Jackson Park Elementary in University City. "I was retained in fourth grade, which felt very dramatic at the time," Ms. Little says. "But it was the best thing that ever happened to me. After trying to fit in all the time, I learned how to become myself. It was when I learned that it was OK to be different." Ms. Little's fourth-grade teachers — Gwendolyn Beckwith and Rosalie Gale — instilled in her the confidence that she would go on to do great things. By the time she was 30, Ms. Little had earned three degrees and traveled the world. 
In turn, she expects great things from her students because she believes they'll rise to the occasion. "I use a higher-level vocabulary, and it absolutely works. I think they can handle it," she says. Even in third grade, her students have set their sights on taking college-prep classes when they're older. 
Brandi Harris, who nominated Ms. Little for the St. Louis Post-Dispatch's Teacher of the Month, says, "My daughter often complained that she always pushed her, but I explained to her that she did it out of love and compassion! Ms. Little knew their capabilities, and she made them believe in themselves. She also encouraged me to want to go back to school to be a teacher."  
Ms. Little knows her job is a difficult one, but she says she's as passionate about it now as she has ever been. "If I don't show up to teach a student how to do affirmations, or to wipe those tears or to start a conversation, who will?" she says. "One day, I'm going to look up, and my kids are going to be amazing, and there will be a voice in their heads telling them that they're great. And hopefully I'm the whisper behind it."
As our reader's choice winner, Carmen received a $250 prize from First Community Credit Union.
SERIES IN REVIEW
All 10 educators honored in the 2018-2019 St. Louis Post-Dispatch's Teacher of the Month inspired their students in different ways. It's in Malissa Mobley's catchy chant about the communicative properties of addition that her students remember for years. It echoes in the improv nights, theatre showcases and middle school ensemble shows directed by Brandon Riley at Grand Center Arts Academy. Sometimes it isn't even in English, as in Jim Saali's Spanish class at Vianney High School, where he believes that foreign language is a path to empathy and inclusion and respect for all people — regardless of religious or ethnic background.
Since the St. Louis Post-Dispatch began accepting Teacher of the Month nominations in September, 530 nominations were recieved. The teachers selected were honored with an in-school ceremony and nearly $1,000 in gifts from sponsors including First Community Credit Union, Elco Chevrolet, Kenrick's Meats & Catering, Purina Farms, Penn Station and the St. Louis Surge. Each teacher was profiled in the print and digital editions of the St. Louis Post-Dispatch. 
Summer break is a great time to reflect on the school year — and the teachers who made it an outstanding one. We'll begin seeking teacher nominations again in the fall and encourage you to cast a ballot for those voices of guidance and inspiration who've made a lasting impression on your child's life.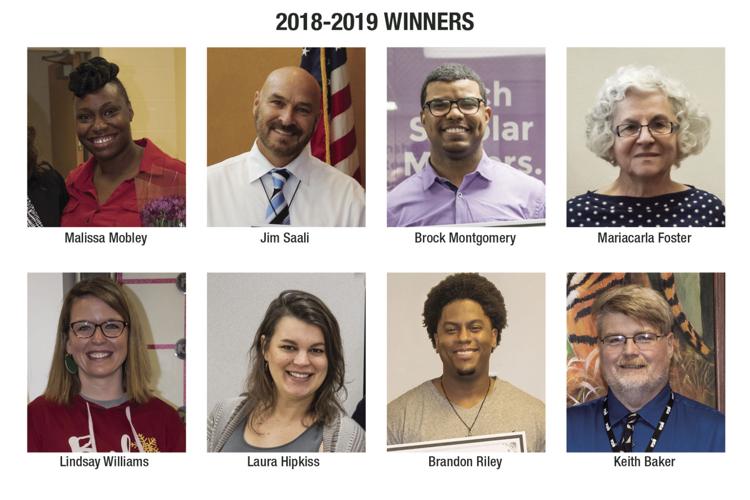 ---
This content was produced by Brand Ave. Studios. The news and editorial departments of the St. Louis Post-Dispatch had no role in its creation or display. For more information about Brand Ave. Studios, contact tgriffin@stltoday.com.