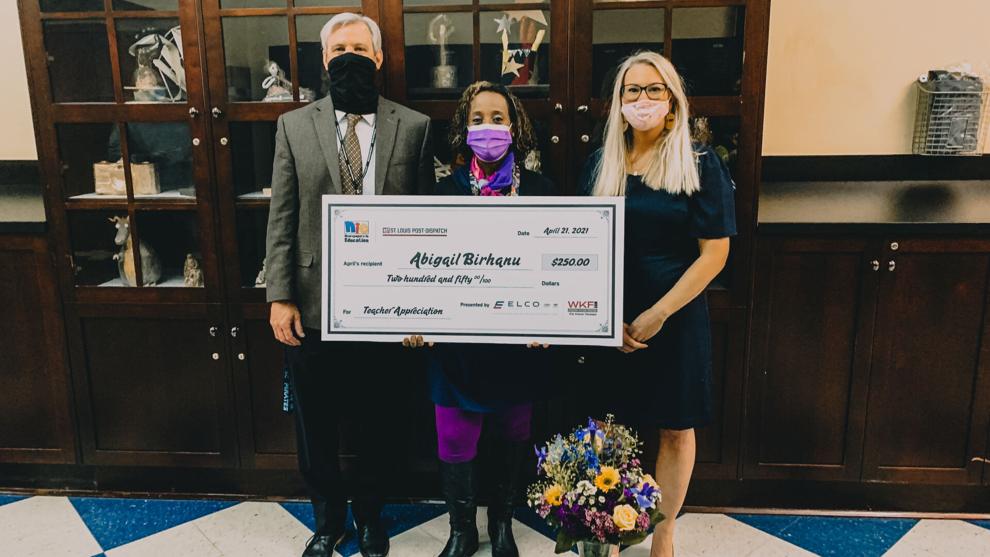 Many teachers have grappled with how to engage students virtually this year while helping them learn history, mathematics and English. Abigail Birhanu had a similar struggle to her colleagues, but perhaps an even trickier one. In her class, she didn't just want to teach her students facts about visual arts. She also wanted to instill confidence and inspire self-discovery – a tall order during a pandemic school year. Even while having a 50/50 split between virtual and in-person teaching formats, her success at this feat earned her the nomination as the St. Louis Post-Dispatch's April Teacher of the Month.
 "Art helps [students] tap into their identity and explore who they are and what they care about," said Abigail. It also helps them reflect on their place in this world and how they relate to society."
This kind of preparation can be invaluable for students before they go out in the world and make decisions about how they will spend their lives. That "inward and outward" learning, as she calls it, is at the heart of her goals for her students, especially during an emotionally trying year.
Helping her students feel noticed and seen is an important part of what Abigail calls her relational teaching style. "Teenagers already feel invisible," she said. "They need to feel invested in the teacher before they will feel invested in the content." She also hopes when they leave her class, they will recognize how to see and notice perspectives outside their own.
Trying to create that positive experience has become more difficult through virtual learning, but like all teachers and students this year, they are adapting.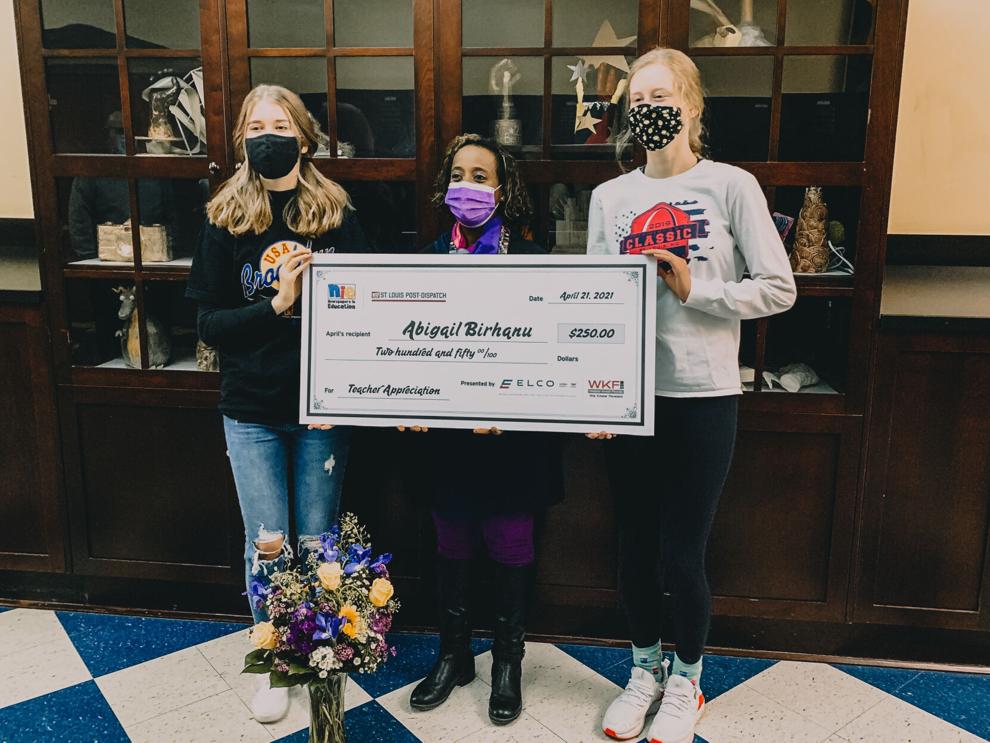 Putting art in perspective is another crucial part of her curriculum. Abigail reminds students that art is a critical part of human history. "I always tell my students we know way more about our ancestors from the artifacts they created than any written scripts because many societies didn't have written word. We very literally wouldn't know who we are or about our journey as human beings on this planet if not for art," said Abigail.
Her passion for the subject is palpable not just in how she conveys its significance, but also how she inspires her students to engage in it. According to her nominator, Abigail helps students become confident not just in enjoying art, but creating it. "None of our kids think they are good at art, but Mrs. B makes them see otherwise," said the parent.
Students aren't the only ones who walk away from the class with a positive impact. Despite the year they've had, Mrs. Birhanu says her students continue to inspire her with their unrelenting optimism.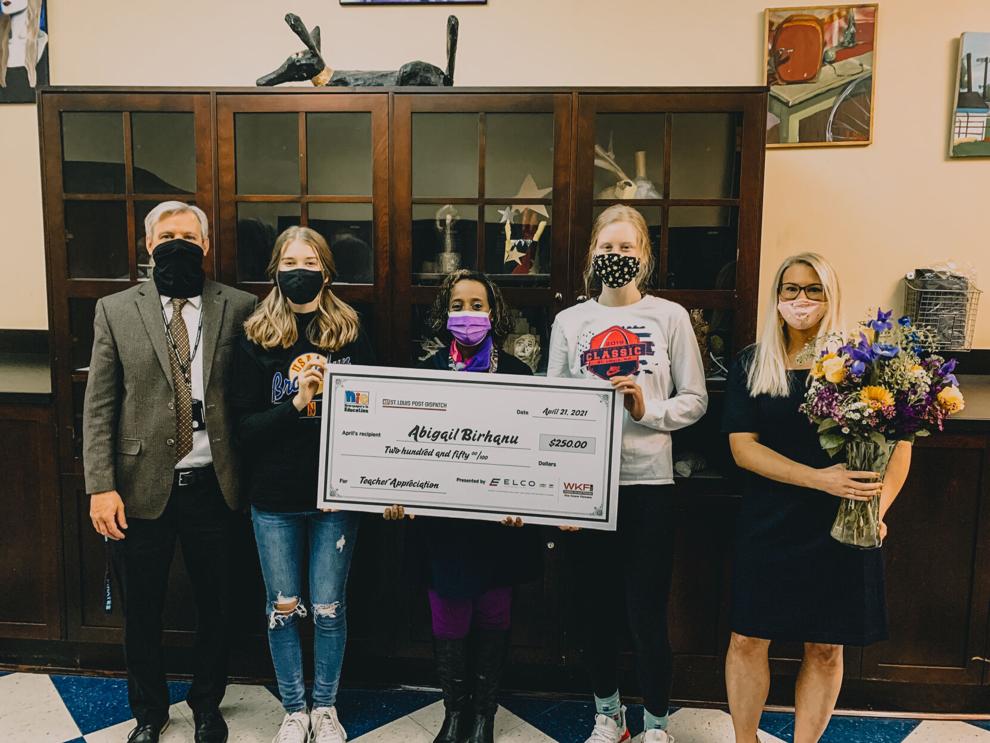 Her passionate energy and humble appreciation of her students is part of what inspired her nomination, but that same humility left her at a loss by her win. "I honestly cannot believe it," said Abigail. "It's the greatest gift for a parent to say that, because I'm a parent as well. To see the way I care for their kids and feel grateful for it – it means so much because that's what I want for my children."
As part of her award, Abigail Birhanu will receive a $250 gift card from Elco Chevrolet and a flower arrangement from Walter Knoll Florist.

---
This content was produced by Brand Ave. Studios. The news and editorial departments of the St. Louis Post-Dispatch had no role in its creation or display. Brand Ave. Studios connects advertisers with a targeted audience through compelling content programs, from concept to production and distribution. For more information contact sales@brandavestudios.com.