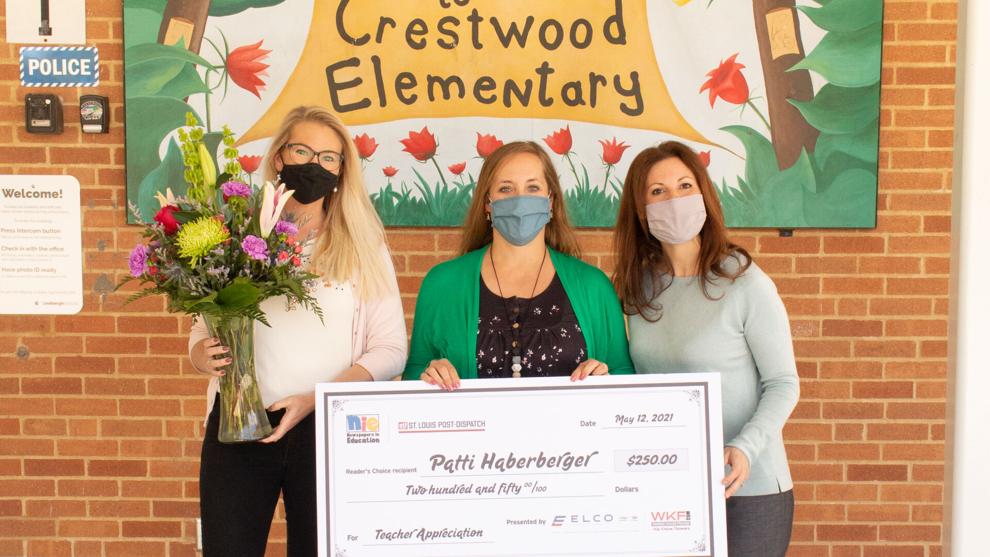 It goes without saying that the 2020-2021 school year has been unlike any other in recent memory. Whether it was virtual, in-person or hybrid learning scenarios, teachers have juggled it all while keeping students on track academically. It has never been more important to honor the hard work of our region's teachers and their innovative approaches to enriching students' minds one reading class, math problem, interactive media project, drawing lesson or track meet at a time.
The St. Louis Post-Dispatch's Teacher of the Month program concludes with our reader's choice winner. Out of the hundreds of nominations, K-5 reading specialist and Certified Dyslexia Therapist, Patti Haberberger received the most votes from our readers.
"Patti Haberberger has made the education of children her primary focus and tremendous passion for over 20 years. She has devoted her career to helping students learn to read as a specialist in the Lindbergh School District for the past 17 years – spanning all grade levels during her tenure – K through 12 – including creating a reading program at the high school," said her nominator.
Patti inspires not just her young students who she helps to gain confidence in reading, but seemingly everyone she comes into contact with. From administration to parents to family members, she has made a lasting impact.
Patti has empathy for the students she works with, she says, because she remembers her own struggles in the subject of math and how frustrating it can be not to take to something right away. She aims to inspire a love of reading in her students, but if not love, at least a tolerance.
She uses a tactile teaching approach to help create associations for students to better digest information. However, in a year where some students were completely remote, her approach had to adapt – whether that meant hand-delivering kits and supplies to students' houses or finding more interactive websites to help them learn.
While this year has been a challenge, she says some of the things she has learned she will apply in the future. "Even though it was really hard and we were thrown into it, positive did come from it," she said.
In addition to working with students during the school day and tutoring, and taking care of four kids of her own at home, she also serves as her daughter's Girl Scout leader and volleyball coach. Haberberger has also been studying to further her qualifications even more. She is currently a certified dyslexia therapist and is working on her CALT certification, which stands for Certified Academic Language Therapist. She hopes to one day become certified to train more CALTs who can help students in the state.
Haberberger clearly values her students and her job. "If I had an office job, no one would ask me what my favorite dinosaur is!" she said, on why she loves teaching.
Students are also expressive in ways that adults struggle with, she said. They aren't afraid to show affection or emotion to say things like, "I really missed you" or "I'm so glad you're here."
That sort of earnest expression for many teachers, including Patti, has been a bright spot in an often trying year. As the Teacher of the Month program concludes for the 2020-21 school year, we celebrate and thank all of our region's teachers, administrators and staff. As our final winner of the year, Patti Haberberger received a $250 gift card from Elco Chevrolet and an arrangement from Walter Knoll Florist.

---
This content was produced by Brand Ave. Studios. The news and editorial departments of the St. Louis Post-Dispatch had no role in its creation or display. Brand Ave. Studios connects advertisers with a targeted audience through compelling content programs, from concept to production and distribution. For more information contact sales@brandavestudios.com.