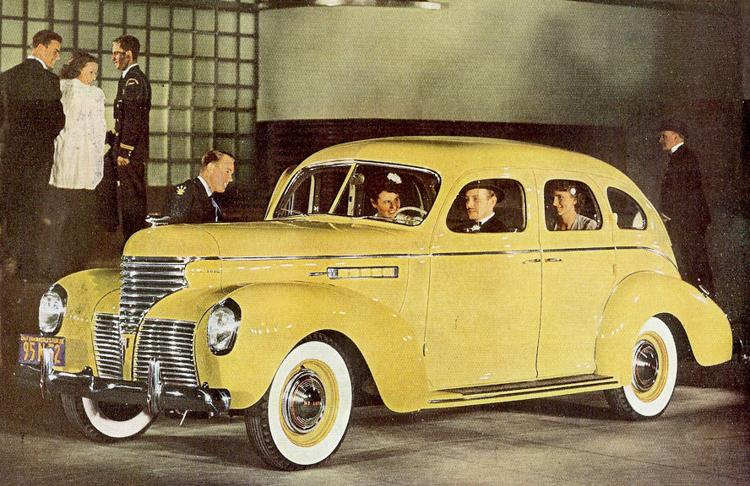 Following a recent move, I was going through my library and came across a copy of The Saturday Evening Post magazine dated June 10, 1939. Readers at the lower-end of my demographics may not be familiar with the publication, but it was one of those large-format magazines with full-page color ads for general consumer products – including automobiles.
This issue contained ads for not only De Soto, but Chevrolet; Ford; Dodge; Plymouth; Hudson and a two-page spread for "Olds Motor Works." The De Soto ad proclaimed the automobile as, "Absolutely the most beautiful low-priced car in America."
The 1939 De Sotos marked a turning point in styling with a totally new look. Headlamps formerly tucked in close to the center of the grill, in typical fashion with early 30s autos, were moved outward and entirely recessed in the front fenders. In what might seem like a step backward, two-piece vee-type windshields made a comeback this year. But remember, the earlier one-piece were simple, flat pieces of glass, not the modern, compound curved type seen a decade or more later.
Mechanically, nothing exciting here. De Soto was Chrysler's mid-level car and it came with but one engine, an L-head, inline, six-cylinder boasting 93-brake horsepower. Those preferring a little more pep could move up to the same engine with a slightly higher compression ratio which put out a whopping 100 bhp! The only transmission was a three-speed manual with synchromesh in all forward gears. The former "wobble stick" (floor-mounted shifter) was replaced with "Handy-Shift" or what we called "three on the tree" back in our high school days.
Two-trim levels were offered, the S-6 DeLuxe and S-6 Custom. Body styles included coupes, business coupes, four-door sedans and a limo. The convertible models were dropped for 1939 but would return again for the 1940 model year.
The marketing people at Mopar seemed to have a fascination with actors in the late 30s. Individual magazine ads included those with endorsements by none other than Fredrick March, Ginger Rogers, Carole Lombard, Myrna Loy, Tyrone Power and Walt Disney to name a few.
Happy New Year to all OCC readers and FIN MAN fans!
FIN MAN FACTOID: The USS De Soto was a fast wooden-hulled side-wheel steamship that saw service as a U.S. Navy gunboat during the American Civil War.
---
This content was produced by Brand Ave. Studios. The news and editorial departments of the St. Louis Post-Dispatch had no role in its creation or display. For more information about Brand Ave. Studios, contact tgriffin@stltoday.com.