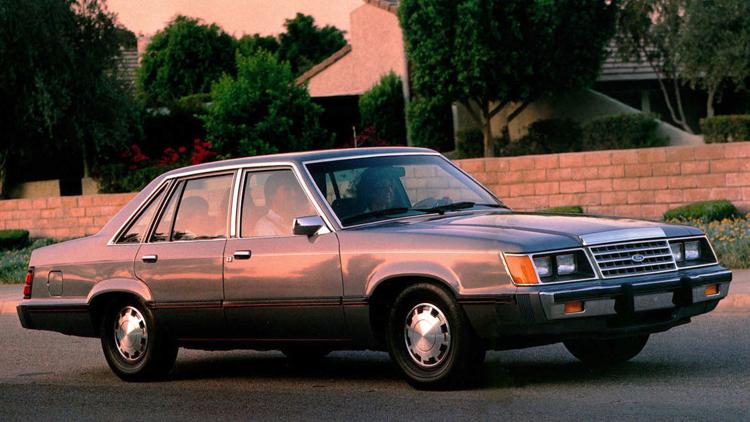 This is one of those good news, bad news stories. I'll start off with the bad news.
After CMC closed in 1988, I began working for Auto Trader as a sales rep; traveling around the area, shooting photos and getting ad copy from the used car managers. One day I saw this very clean, but uninspiring 1985 Ford LTD on one of the many used car lots in my territory.
I always thought it was a LTD II because my Ford sedan was an intermediate-sized vehicle, but I soon learned that the LTD II was successor to the Ford Torino. My car was simply badged as a Ford LTD. What threw me off was that, when I think of a Ford LTD, I always think of the first, second and third generation models – built from 1965 through 1982. These LTDs were old school, full-sized automobiles comparable in size to mid-century Olds 88s, Pontiac Bonnevilles, Chrysler New Yorkers and such. But this period in automotive history was when GM and others were downsizing their "full-size" cars, and Ford soon followed suit with its fourth-generation LTD.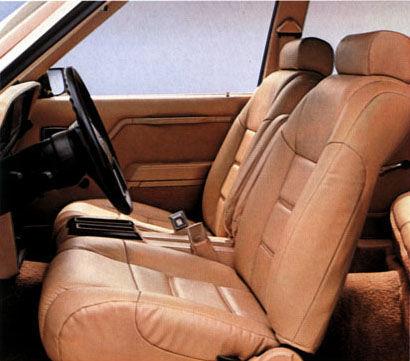 Another fact about my LTD, for which I had to search far and wide, was the color. I finally tracked it down, learning it was what Ford called Dark Walnut Metallic. I affectionately referred to it as "UPS Brown" a much more appropriate name in terms of describing it.
So much for the bad news, and on to the good. While its looks were nothing to write home about, and certainly never turned many, if any, heads – the overall styling was in no way object-able, and that's about the best I can say for it. In the performance department, again, no winner, but just an adequate performer with which my aunt Dorthy would not have found fault.
The LTD was available with a choice of four power-plants. The standard engine was a 2.3 liter, four-cylinder model which offered good fuel efficiency along with responsive acceleration. The step up power-plant was a 38 liter, V-6 which delivers even better response without much loss in mileage ratings. My LTD Brougham came with the six as standard equipment.
I don't know how Ford engineers did it, but the downsized, fourth-generation LTD had nearly as much interior space as its sizable predecessor. The separate front seats were more than comfortable and the dash controls were laid out very nicely.
With all the aforementioned negatives aside, I wouldn't be surprised if YOU, or someone you knew, owned a fourth-gen, 1983-1986 Ford LTD, because the downsized Ford LTD became the third bestselling car in the U.S. for 1983 and 1984.
E-mail me with your stories at the_fin_man@msn.com, or snail mail them to The FIN MAN, c/o the St. Louis Post-Dispatch, 900 N. Tucker Blvd., St. Louis, MO 63101.
Meanwhile, Keep on Cruisin'!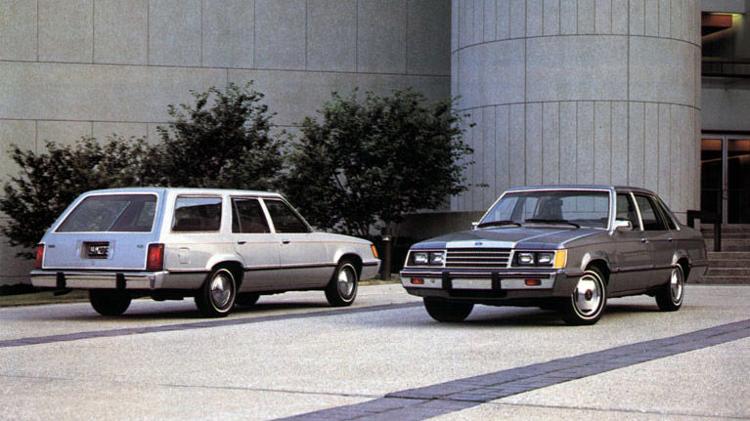 ---
This content was produced by Brand Ave. Studios. The news and editorial departments of the St. Louis Post-Dispatch had no role in its creation or display. For more information about Brand Ave. Studios, contact tgriffin@stltoday.com.