People often approach me asking what kind of collectible cars I own. Although at one time, many years ago, I owned and showed a great number of cars... (okay it was only three), I currently do not own even one. When finances don't allow for real car ownership, there are alternatives. I have a modest collection of die-cast model cars. I also have a collection of car-themed neck ties and about three dozen or so vinyl, LP records with cars of all sorts on the cover.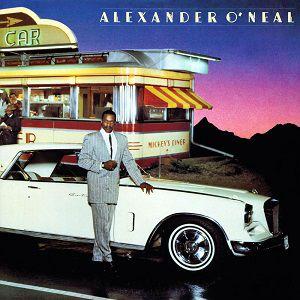 Recently I stumbled across an R&B album by Alexander O'Neal (never heard of him) that featured a Gran Turismo Hawk (second generation Studebaker Hawk). My son knew that I liked record albums of this sort so he ordered it for me and gave it to me as a house-warming gift.
When the first Studebaker Hawks, Flight Hawks, Power Hawks, Sky Hawks, Golden Hawks and Silver Hawks came on the scene for the 1957 through 1961 model years, I was enamoured with the style from the start. With their long hoods, short rear decks, aircraft style instrument panels and plush and cozy interiors, they were examples of a newly recognized, up-and-coming generation of automobiles—the "personal luxury coupes."
Perhaps the most thorough definition of personal luxury coupes that I have found was the following from Wikipedia: "A personal luxury car is an American car classification describing a highly styled, luxury vehicle with an emphasis on image over practicality. Accenting the comfort and satisfaction of its owner and driver above all else, the personal luxury car sometimes sacrifices passenger capacity, cargo room, and fuel economy in favor of style and perceived cachet, as well as offering a high level of features and trim. Typically mass-produced by employing a two-door platform with common mechanical components beneath their distinctive exteriors, these vehicles were a lucrative segment of the post-World War II automotive marketplace."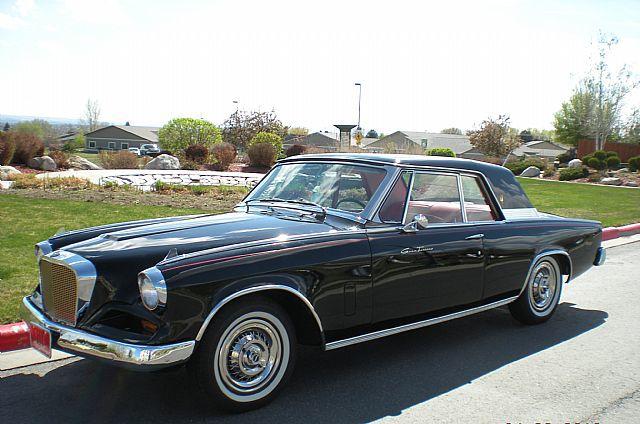 To this I would add that most of these automobiles were powered by a top-of-the-line engine and had, while perhaps not always trophy-winning performance, definitely more than adequate.
Fast forward to the year 1962 when the second generation Hawk, or more correctly, 'Gran Turismo Hawk' would grace brochure pages and agency showrooms. The first generation of Hawks, included sub models named Silver, Flight, Power and Golden. The Hawks came under a category of automobile design referred to as "personal luxury cars" or more specifically, "personal luxury coupes." Through the years I have heard other automotive historians claim various makes and models as the 'first' personal luxury coupes. These include the first Chrysler 300, Ford Thunderbird, Buick Rivieras (the early models for which the Riviera name simply meant a pillarless coupe). These cars, unlike the Corvette and early, two-seat T-Birds, were made to accommodate the driver plus three close friends.
While pursuing a recent issue of Hemmings Daily, I came across a 1962 Gran Turismo Hawk for sale which was listed as a 'concours winner'. How long ago it won that title and how genuine the car is remains for the buyer to determine. From the photos I saw, and we all know how photos can fool us, the car appeared to be in very nice condition. Finished in Blaze Red and priced at $26,000, if the whole concours claim is correct, it's well within the estimated price published by the Old Car Price Guide and would be a real head turner at Chuck-A-Burger cruise night, 2020!
Thanks for reading the Old Car Column and "Keep on Cruisin'!"
---
This content was produced by Brand Ave. Studios. The news and editorial departments of the St. Louis Post-Dispatch had no role in its creation or display. For more information about Brand Ave. Studios, contact tgriffin@stltoday.com.