Over the past two decades, Dave Steward, chairman and founder of World Wide Technology (WWT) and his executive team built a small logistics/transportation audit company into a market-leading systems integrator and supply chain solutions provider. The company provides advanced technology solutions to more than 3,000 manufacturers including the commercial, government and telecom sectors.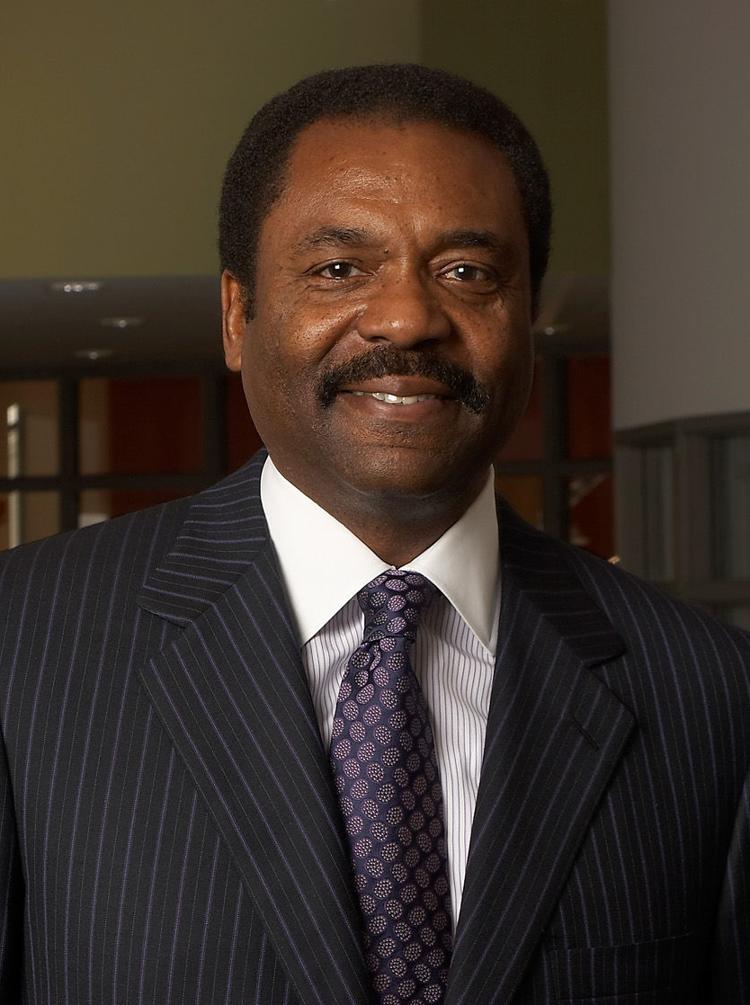 World Wide Technology started in 1990 with only a handful of employees and a 4,000-square-foot office. Today, the company has more than 4,600 employees, including 2,700 in the St. Louis region and more than two million square feet of office space. WWT has more than $10.4 billion in annual revenue and was #30 on Forbes' 2017 list of America's Largest Private Companies.
Though his company is wildly successful, Steward never forgot what it took to get there.
"I could not have done this without our strong cultural values, as well as the importance of strong collaboration between employees and departments, beginning with the company's executive team, led by CEO Jim Kavanaugh," Steward said.
Steward's determination dates back to his childhood. His mother wanted to live in a smaller town and his father supported her request and moved from Chicago to Clinton, Missouri. There, he was brought up with small-town values and a strong Christian upbringing, but he had to carve out his own future.
After graduating from college in 1973, he remembers how the recession impacted his family. Steward borrowed $300 from a local bank and hitchhiked to St. Louis to begin his career.
"I accepted a marketing and sales position with Missouri Pacific Railroad Company in '76," Steward said. "It was the first time the railroad had employed a person of color to sell rail services."
Steward has come a long way since living on that small farm in Clinton. Steward says his business and personal philosophies are one in the same.
"I live by the golden rule," he said. "I treat people as I would want myself and my family to be treated. Over the years, management gurus have written lofty flavor-of-the-month books on how to manage people," Steward said. "They keep trying to come up with sophisticated management approaches. Until someone comes up with a better way to manage people, I am sticking with the golden rule."
Has everyone settled into the new headquarters at Westport Plaza?
Yes, people are very pleased and excited. If you ever go there, you will experience a unique energy that is full of innovation, collaboration and a commitment to one another. I think that is rare to find in many corporations.
Do you have a favorite space or design concept?
I like our open spaces where people can gather and share their creative thoughts and be open to new ideas. When you walk through the door, you will notice our design concept encapsulates our culture and captures the spirit of WWT in the architecture.
WWT continues to be nationally recognized as one of the best places to work. What makes your company an employer of choice year after year?
It is simple. There is a favorite scripture of mine that says faith is important, but faith without corresponding action is dead. Faith is an action word. At WWT, I believe that we are faith in action — and it works for us.
I want to preserve the environment we have in our culture today. We established core values that are vitally important. Those core values — integrity, trust, attitude, teamwork, innovation and diversity — matter to us.
When we are long gone, hopefully people will remember the significance and importance of what we did in preserving the culture of the organization. It is all about the people. We also know it is important to put God first, your family second and the business third. I want that to be around in 50 years.
What sets your company apart?
Our secret sauce. We have an advanced technology center in St. Louis that you will not find anywhere in the world. Our customers travel here or they visit virtually and collaborate and work with us to define and shape the next generation of technology. That is a huge differentiator for us. We are challenging the status quo.
We have the ability to be flexible, to think outside the box and to be innovative. Every 12 months, World Wide Technology evolves and changes. We have to be good listeners to understand what is going on in the marketplace.
What motivates you to give back and how do you determine who to support?
My role is to set an example of giving, service, faith and commitment to the community where we live and work. My wife, Thelma, and I have been primarily focused on families and children. We spend a lot of time with United Way because it covers a wide spectrum of agencies. Thelma and I believe in the development of the mentally and physically disabled. Variety the Children's Charity of St. Louis is really important to us. We have enjoyed watching it flourish because there has not been a lot of attention in that area. They bring a special and unique capability to the marketplace that has been underutilized. Our faith and church is also important to us; we look at everything as a ministry.
I think more today about the eternal return on investment. Every decision I make has eternity in mind. How does it live beyond me if I wasn't physically able to be here? You will begin to see more things that are centered on that concept and it will have to do with children.
Advancing St. Louis highlights local leaders of small businesses and large corporations that are impacting the St. Louis region from a variety of industries. These leaders are Advancing St. Louis by inspiring change and starting conversations. Are you interested in having your story told? Contact Jennifer Mason, who coordinates marketing content, at jmason@stltoday.com.