A.T. Still University (ATSU) celebrated their 125th anniversary last year. In honor of this impressive landmark, each school within the university completed a community service project. The college of dentistry chose to focus their giveback program on honoring veterans with a life-changing smile.
The result was an organization called Dentures for Veterans, a widespread community service program. The group's mission is to accommodate deserving servicemen and women from both the St. Louis and the Kirksville area. Spearheaded by a group of volunteer medical professionals, the program got its footing following a generous donation from the A.T. Still University president.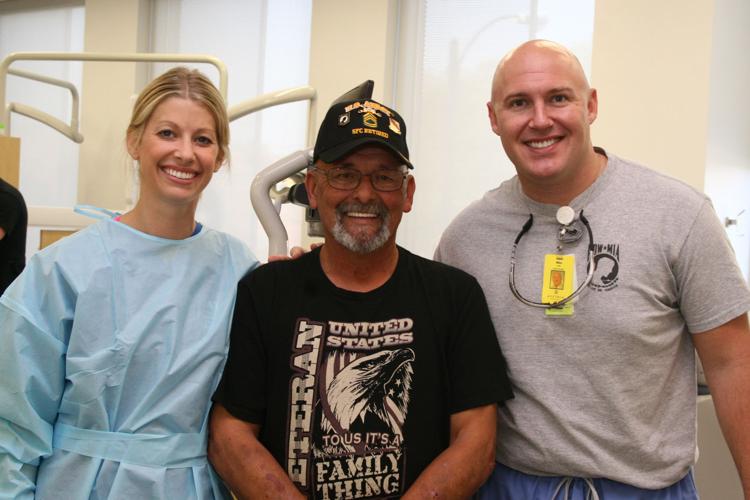 ATSU identified a need for this type of program because many veterans do not qualify for federally funded dental care. As a result, faculty at ATSU chose to target veterans in need of dentures.
Assistant professor, Herbert Silva, DMD, served as the project facilitator. A former Marine, Silva was instrumental in identifying veterans to receive denture care. Some recipients lost their teeth to disease, others to accidents. Because the denture process takes several weeks to complete, ATSU and the Missouri School of Dentistry and Oral Health (MOSDOH) worked on the patients in phases, offering quality follow-up care free of charge.
Both ATSU and the MOSDOH partnered with Affinia Healthcare, Smiles of Hope, and Dental Arts Laboratories Inc., to provide these dentures to veterans at no cost. In the future, the program hopes to expand its services to much more than dentures. Routine procedures and oral health education is something volunteers would like to integrate when funding permits.
The benefits are twofold; not only do veterans receive free care from faculty and students, they also have an opportunity to share their personal stories with medical professionals in the community. This creates a one-of-a-kind outreach focused on compassion and giving back. To date, the program has helped over 49 veterans.
Compiled from marketing news releases and company websites.