EDWARDSVILLE — In the weeks to come, structural engineers will determine whether the Amazon warehouse destroyed by a deadly tornado last month can be salvaged or will be built anew.
But neither Amazon nor the owner of the warehouse have clarified whether they will build it to be safer in a tornado.
The question is critical.
There are hundreds of buildings on both sides of the Mississippi River — from schools to offices — built like the Amazon warehouse. Called "tilt-up construction," the method is quicker and more economical than other approaches but leaves some roofs at risk of failure and the buildings vulnerable to collapse.
Yet there are few regulations that require tornado shelters and none that require buildings to better withstand tornadoes — despite evidence that shelters save lives and that engineers have long known how to design stronger structures.
There's nothing to stop a community from adopting more stringent requirements, said Marc Levitan, an engineer who led the development of new provisions for tornado-resistant design with the federal National Institute of Standards and Technology.
"It needs to be a proactive community to say, 'Hey, we want this. This is important. We're going to value this,'" Levitan said.
The gap, experts said, comes down to how much companies are willing to pay to build stronger, safer buildings and how much people care to have them.
This tornado hit on an unusually warm Dec. 10. The National Weather Service issued a tornado warning for the area at 8:06 p.m.
At 8:27 p.m., the tornado touched down just northwest of the intersection of I-255 and I-270 in Illinois. It then picked up strength, with winds between 136-165 mph, and struck the warehouse as an EF3 tornado.
John Felton, senior vice president of global delivery services for Amazon, said at a news conference days later that 46 people were at the building; 39 were on the building's north side, which was nearly undamaged. But at least seven, he said, including the six who died, were on the south side, where the walls had collapsed.
The Amazon warehouse owner, San Diego-based Realty Income, said it will rebuild, and will follow "all applicable safety standards, codes and regulations" but did not say whether that would include a tornado shelter. It referred further questions to Amazon.
Amazon spokesperson Kelly Nantel said the warehouse was built in compliance with all applicable building codes.
Creve Coeur-based TriStar Properties, which developed the land and sold to Realty Income in 2020 for $41.5 million, declined to comment for this story, as did the builder, Edwardsville-based Contegra Construction.
Edwardsville Mayor Art Risavy said the city has reached out to other towns impacted by disasters to learn how they dealt with the aftermath.
"When you go through a natural disaster, you want to be proactive," Risavy said.
Tilt-up
The Amazon warehouse was built in 2018 in a matter of months. In 2020, TriStar expanded the building to 1.1 million square feet — or the length of three football fields.
Builders have long favored tilt-up for warehouse construction; other methods either take longer or aren't as strong, experts said.
In tilt-up, steel-reinforced concrete walls are poured flat on site and raised into position by a crane. The walls weigh anywhere from 80,000 to 250,000 pounds. But they can't stand up by themselves. Temporary bracing holds them up before workers connect them to the steel roof frame, said Barclay Gebel, vice president of Concrete Strategies, the concrete construction arm of design-build firm Clayco.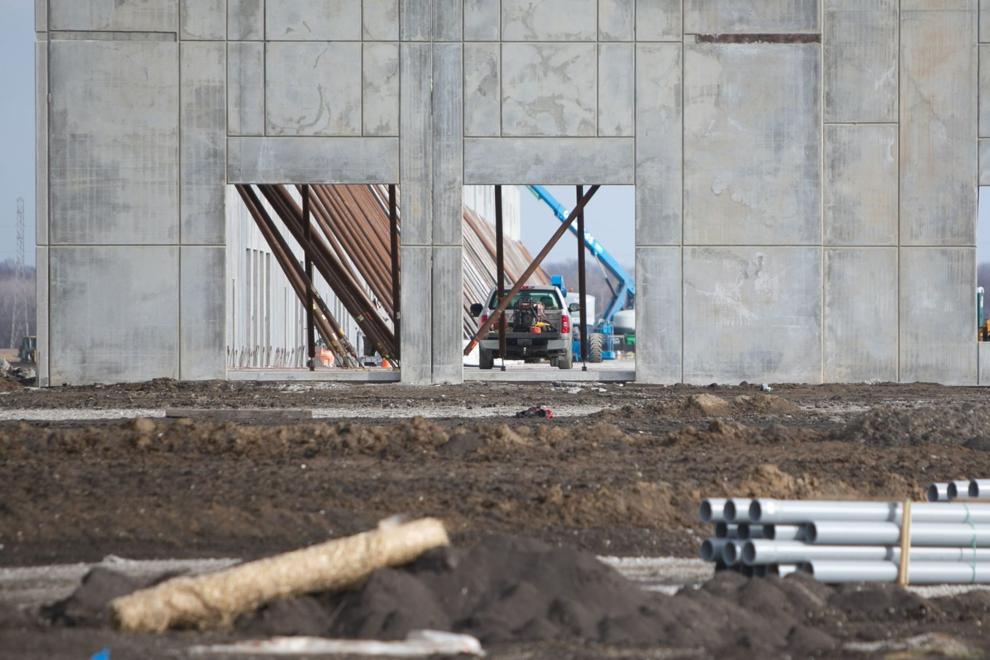 Developers began using tilt-up for other uses like offices and shops in the 1990s because of its efficiency, design flexibility and strength of its reinforced concrete walls. It can be used on virtually any type of building, experts said.
But, during a tornado, the pressure from the wind creates an uplift force that can open roofs like a tin can, ripping apart their connections with walls. Once the roof lifts, the walls fall.
The large, flat roofs typical of warehouses are more susceptible to this pressure and need to be reinforced. Heavier roofs could help counteract a tornado's force.
But warehouse roofs usually are not heavy and not reinforced, engineers said.
"Every building developer is looking to design and build for as minimal costs as they can," said Ronald Hamburger, a structural engineer and chair of the American Society of Civil Engineers' committee that helped develop better tornado design standards.
Codes
Engineers have designed tornado shelters and nuclear facilities to withstand EF5 tornadoes, the most violent but the least common with winds up to 318 mph, experts said.
But there are no tornado standards for conventional buildings like warehouses in the most commonly used set of building codes, the International Building Code, updated every three years.
Moreover, cities often don't regularly update their codes, which can cost thousands of dollars. And the more outdated the codes, the more challenging the process is to update them: City staff have to learn the new codes and how to interpret them and that takes months, said Len Toenjes, president of construction trade group Associated General Contractors of Missouri.
"It's not always the easiest thing to do," Toenjes said.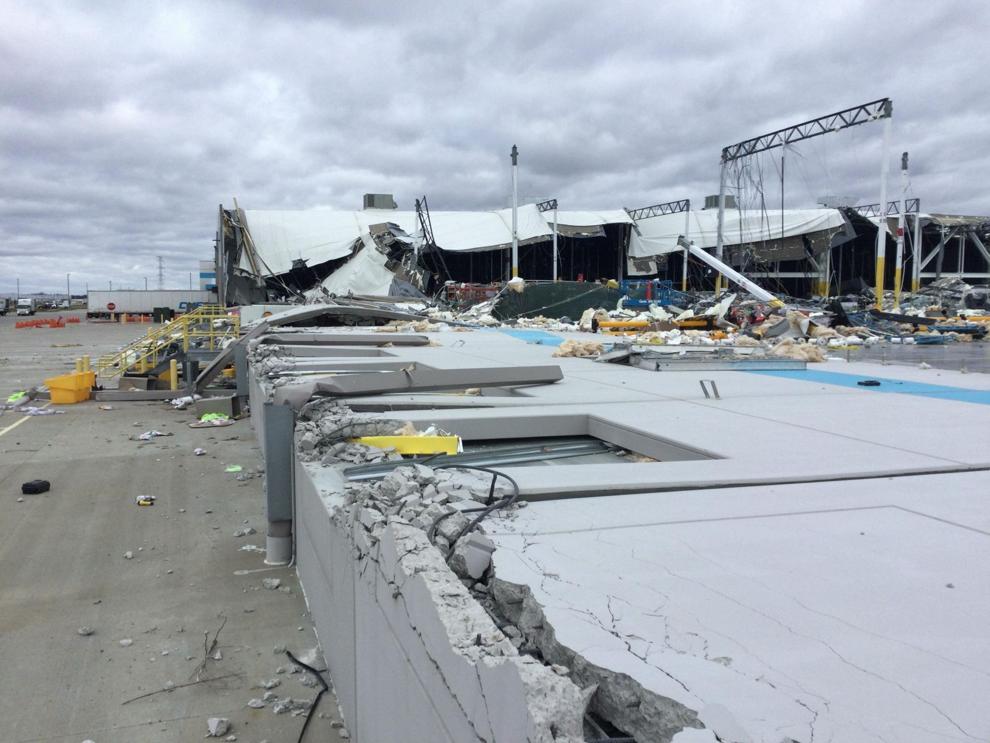 The city of Edwardsville, home to the Amazon warehouse, uses the 2006 edition of the IBC. Risavy, the mayor, said the city is reviewing whether it needs to update its codes and is considering shelters in updates.
"I don't know if any building could have handled a tornado like that," he said, of the December twister. "It was a terrible natural disaster."
At a press conference in the days after the tornado, Illinois Gov. J.B. Pritzker suggested building codes may need to be strengthened, but didn't say who would lead the effort. Pritzker spokeswoman Jordan Abudayyeh later said building code decisions fall to local jurisdictions.
The IBC, however, still doesn't require tornado shelters. It wasn't until the 2009 edition of the IBC when the word "tornado" appeared at all — in recommendations on how to build a shelter.
In 2015, the state of Illinois mandated that all new schools and some school expansions include them.
The Federal Emergency Management Agency recommends them, which it calls "safe rooms," built to IBC standards and designed to "provide near-absolute life-safety protection" during the worst hurricanes and tornadoes.
To date, according to FEMA, there are no known fatalities of people in such a safe room.
"If you want the ultimate life safety protection," said Levitan, of the National Institute, "then yes, you want to put in a storm shelter."
Jim Bell, director of operations for the National Storm Shelter Association, said tornado shelters can cost between $20,000-$25,000, depending on size and materials.
Shelters
Amazon filed an emergency action plan for its Edwardsville warehouse, at 3077 Gateway Commerce Center Drive South, with the city.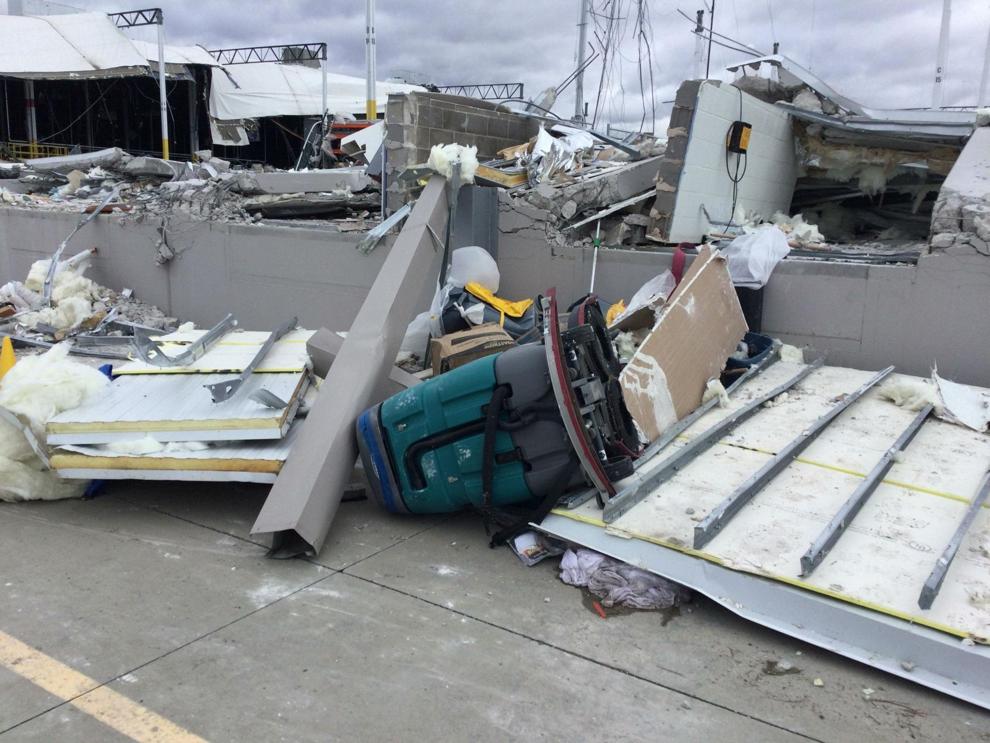 Amazon Safety Specialist Kitti Miller reviewed the plan in September 2020, records show. It had procedures for various emergencies including active shooters, gas leaks and natural disasters.
Amazon was to have all workers, including third-party dispatchers and drivers, trained in emergency procedures, including gathering at the warehouse's "take shelter area" when either a tornado warning was issued for Madison County or when a tornado had been spotted within 10 miles of the facility.
The warehouse did not have a tornado shelter, as defined by FEMA.
Cody Smith, who worked at the warehouse as a dispatcher for St. Louis delivery company Boxify Logistics from November 2020 to October, said the company called it a tornado "assembly area." It was located near one of the entrances on the building's north side, about 15 feet from the cafeteria.
The area was an open space, marked by a sign, far from doors and windows. Smith said an employee showed him where the assembly area was during orientation. But Smith said he never did a tornado drill in his 11 months there.
Six other current and former Amazon employees and third-party dispatchers and drivers interviewed by the Post-Dispatch described a patchwork of safety rules across the company's dozen warehouses:
Two said they were given cards that showed them where to go in case of a tornado. One said he was there for a drill and a different tornado warning, where employees did gather at the designated area. A few remembered managers pointing in the direction of bathrooms that served as the tornado shelter at the warehouse next door. Others, including a driver, said they were not shown what to do or where to go during a tornado.
Cari McCollum, a former Amazon employee who worked one year at a nearby warehouse, said it would take up to five minutes to walk to the bathrooms from where they sorted packages. The facility where she worked was smaller than the warehouse that was destroyed. She said the take shelter area was mentioned once, during her orientation.
Nantel, the Amazon spokesperson, said emergency response training is provided to new employees and that training is reinforced throughout the year, but did not say if that included dispatchers and drivers.
On the day of the storm, Jaeira Hargrove, who worked as a third-party delivery driver, and her cousin Etheria Hebb were directed to a bathroom on the southside of the warehouse during the tornado, she said. Hebb was killed.
Alice McEwen, the mother of Austin McEwen, who also was killed, is suing Amazon, the developer and the builder. The lawsuit alleges Amazon knew tornadoes were possible, failed to warn employees and failed to direct them to a safe shelter space. The suit also alleges the company failed to train employees with safety meetings ahead of time, have an emergency action plan in line with U.S. Occupational Safety and Health Administration guidelines, have an emergency alarm at the facility and "were otherwise careless and negligent."
Amazon said the lawsuit misunderstands key facts.
"We believe our team did the right thing as soon as a warning was issued, and they worked to move people to safety as quickly as possible," Nantel said in a statement. "We will defend against this lawsuit, but our focus continues to be on supporting our employees and partners, the families who lost loved ones, the surrounding community, and all those affected by the tornadoes."
When all debris is removed, structural engineers will determine whether the warehouse can be repaired or has to be demolished. That decision could come by the end of February.
OSHA has up to six months to complete its investigation.
Joplin: Learning from the past
In 2011, an EF5 tornado struck Joplin, killing 161 people and leveling a quarter of the southwest Missouri town.
Seven people, including a father and his two young children, died inside a Home Depot when the walls collapsed on them after the connections to the roof failed. Home Depot built the store using the tilt-up method.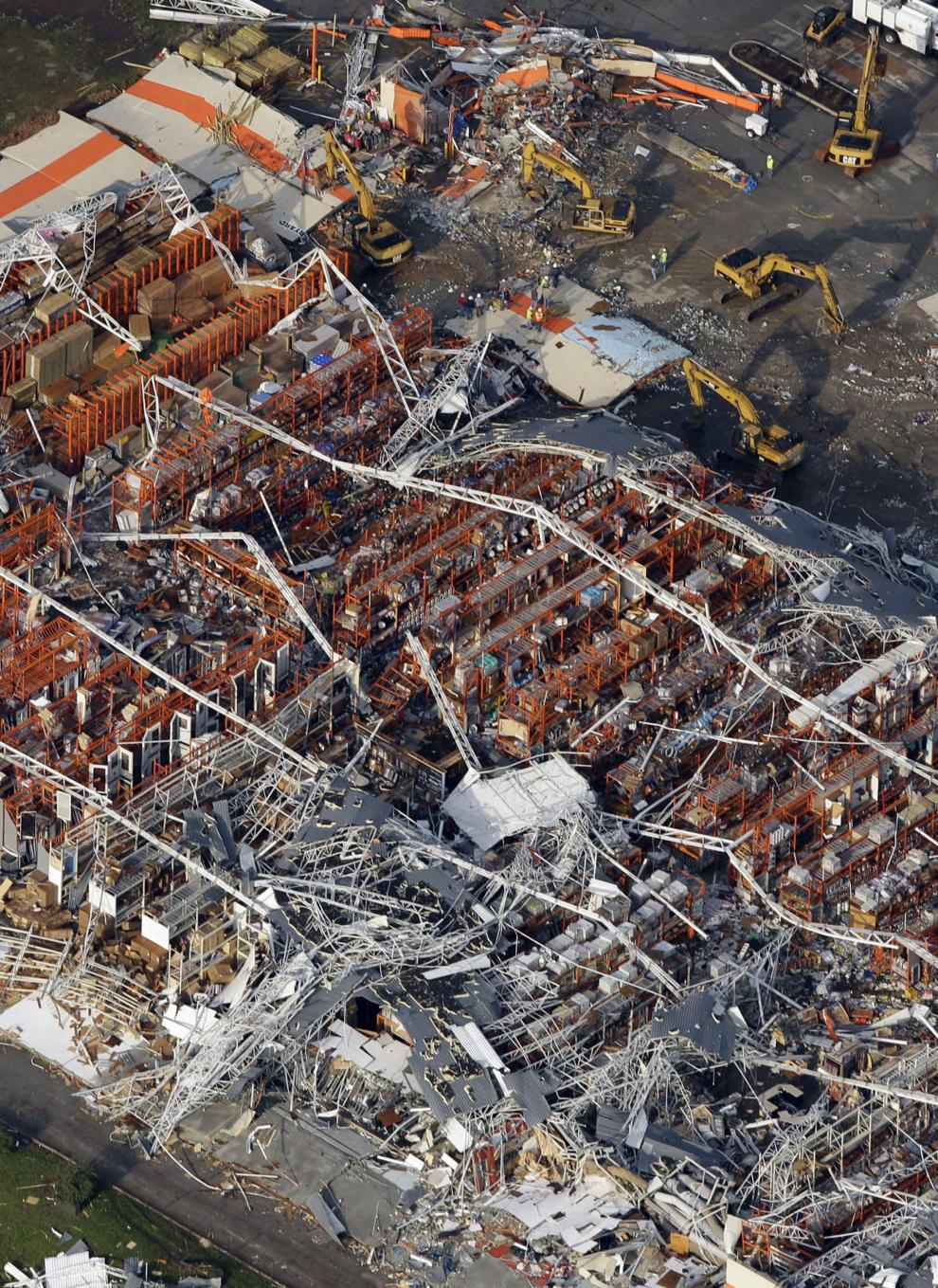 "For many years, tornadoes were regarded as acts of God. 'If they happen, too bad. What can a person do?'" said Hamburger, the structural engineer.
But after Joplin, he said, society changed its mind.
Levitan, of the National Institute, led the investigation of the destruction in Joplin, and said engineers now have a better understanding of how much pressure tornadic winds place on a building — a concept known as wind load — and how buildings with larger footprints are more likely to be struck by a tornado.
That has led to a new standard, devised by Levitan and the American Society of Civil Engineers, that mandates how much wind load a particular building must withstand. Those provisions, called the ASCE 7‐22, could make it into the 2024 edition of the IBC.
It would be the first time in U.S. history that building codes require such protections against tornadoes.
But there's nothing to stop communities from adopting those standards now, Levitan said.
In Joplin, and in Moore, Oklahoma, where an EF5 tornado killed 24 people in 2013, officials implemented their own tornado-resistant code provisions for residential structures that go above and beyond current requirements, he said.
Under ASCE 7‐22 standards, the Amazon warehouse would have been designed to withstand 110 mph winds, said Hamburger.
But that wouldn't have been enough to hold up against the Dec. 10 tornado. And that's why engineers say it's crucial for communities to require tornado shelters, too.
"The reality is building technologies are not designed to be the failsafe," said James Baty, the manager for regulatory and technical affairs at the Tilt-Up Concrete Association, an advocacy group.
Officials, he said, need to be proactive.
Photos: Closeup day-after photos of Amazon warehouse tornado destruction
Amazon tornado damage assessment photos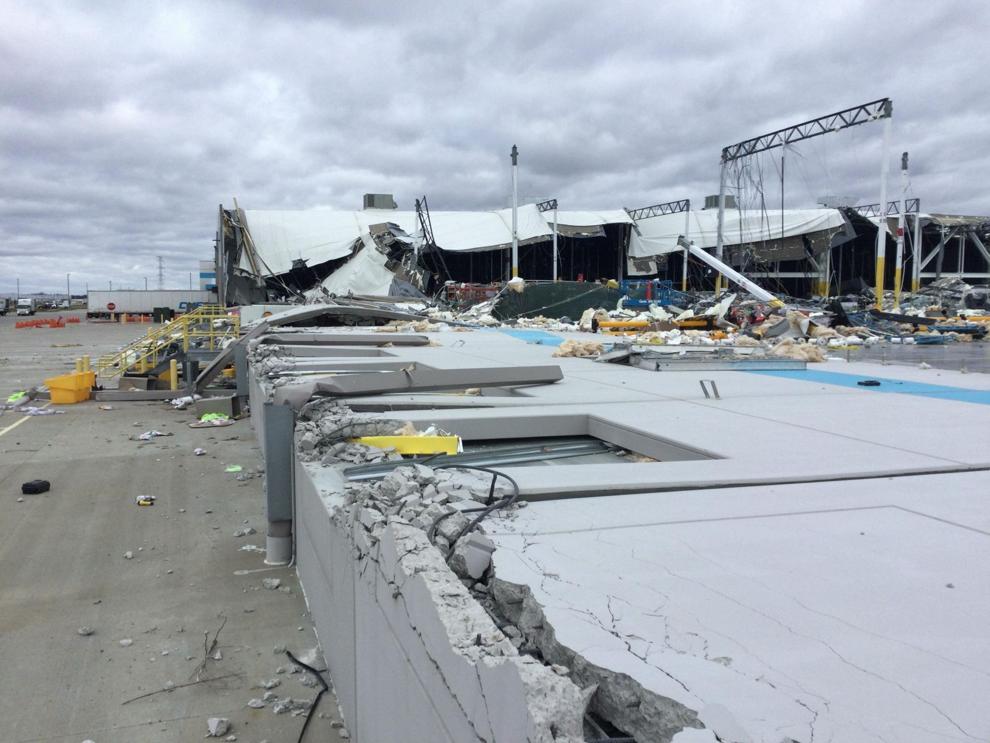 Amazon tornado damage assessment photos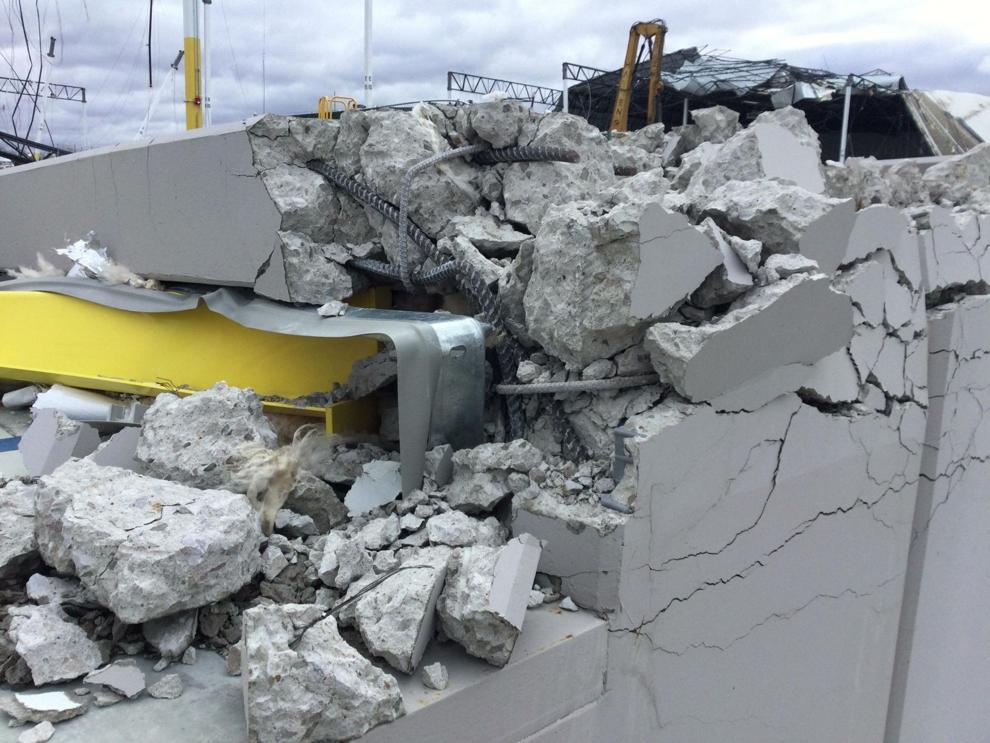 Amazon tornado damage assessment photos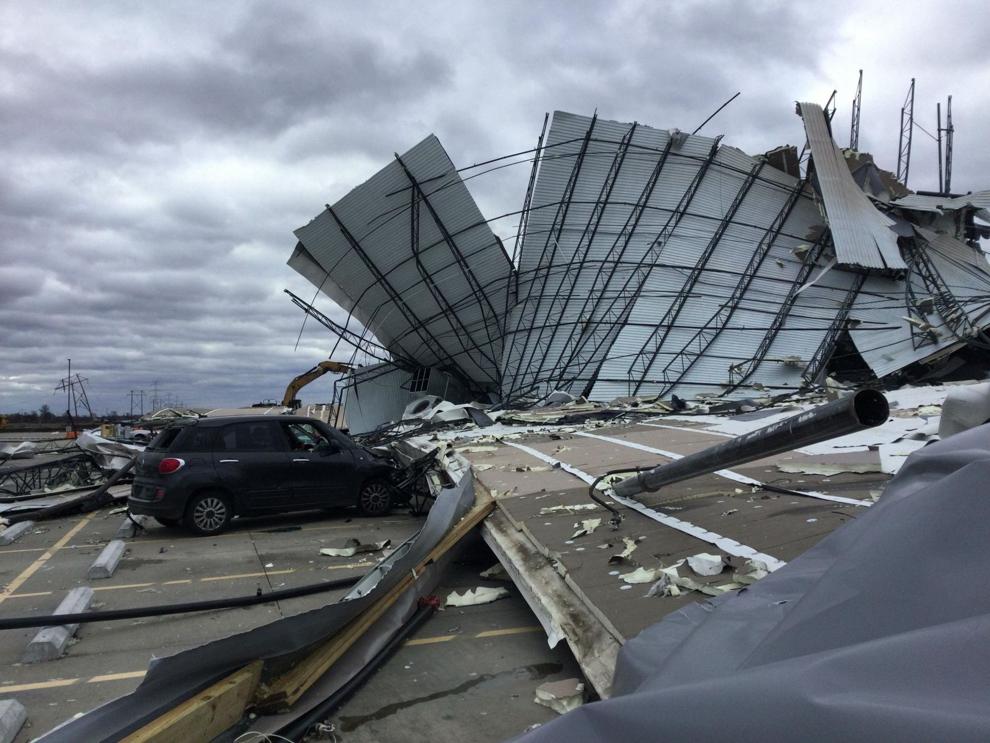 Amazon tornado damage assessment photos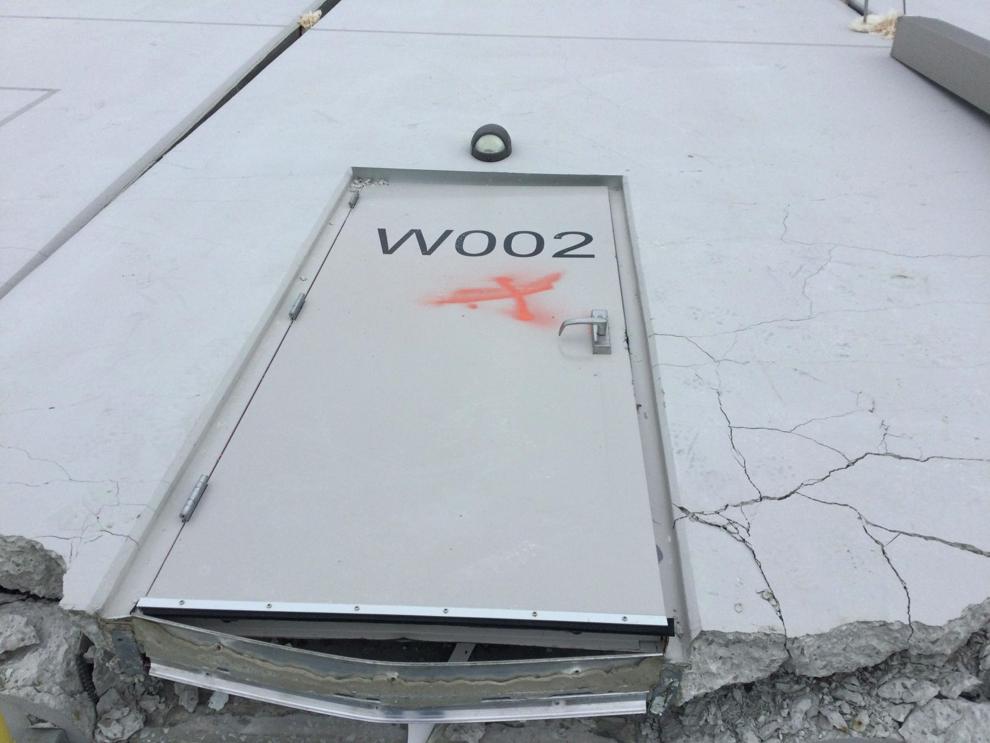 Amazon tornado damage assessment photos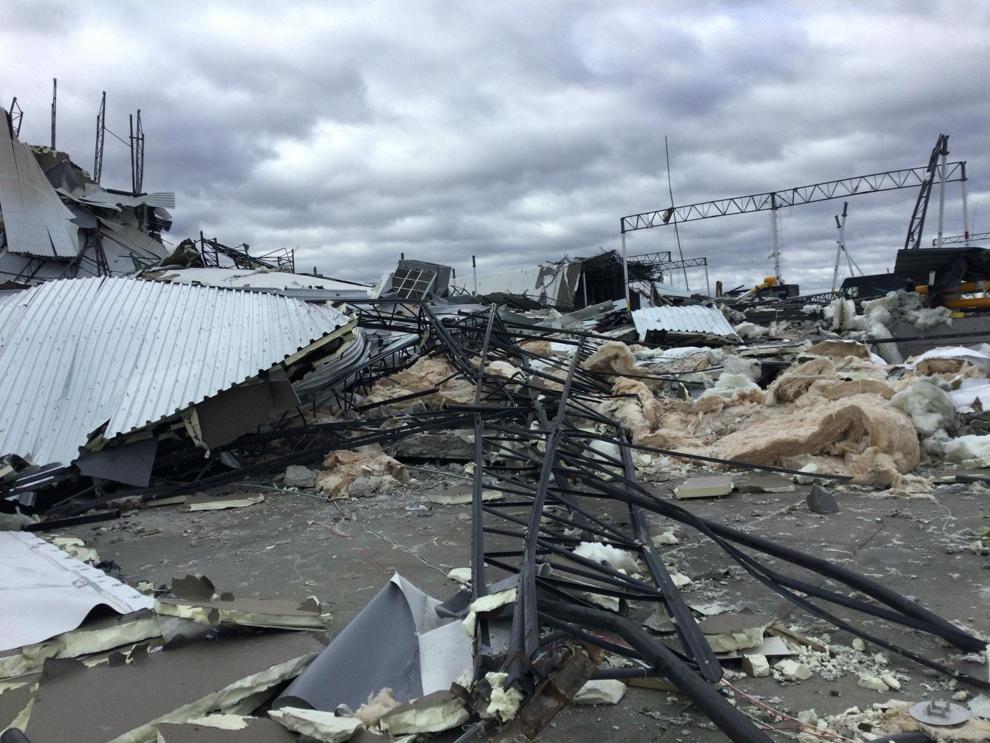 Amazon tornado damage assessment photos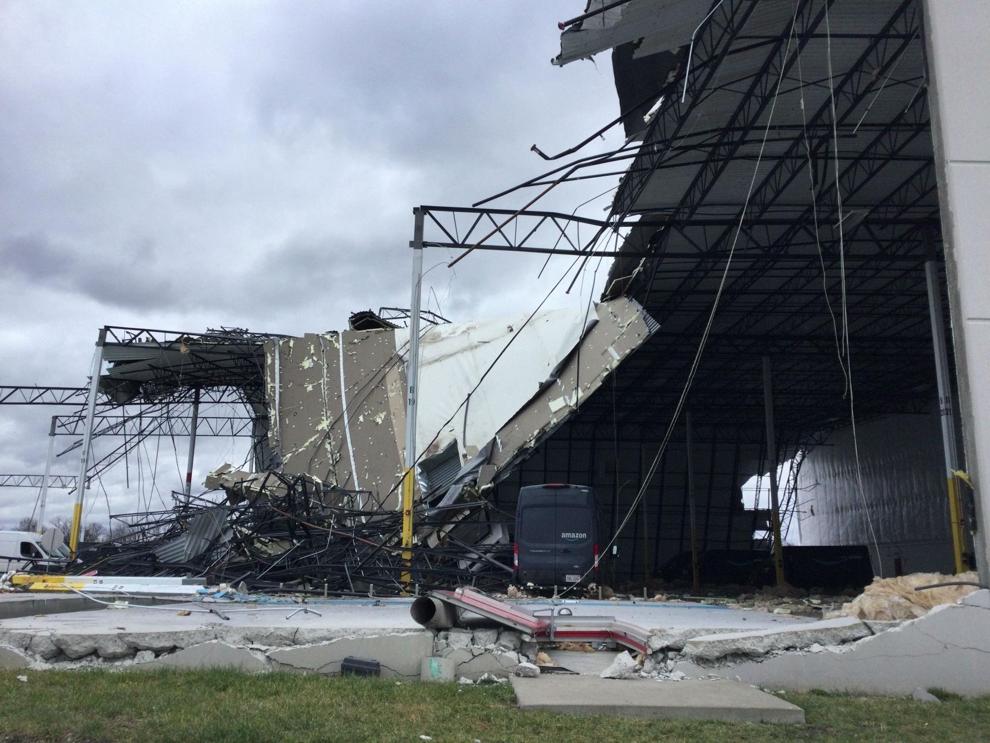 Amazon tornado damage assessment photos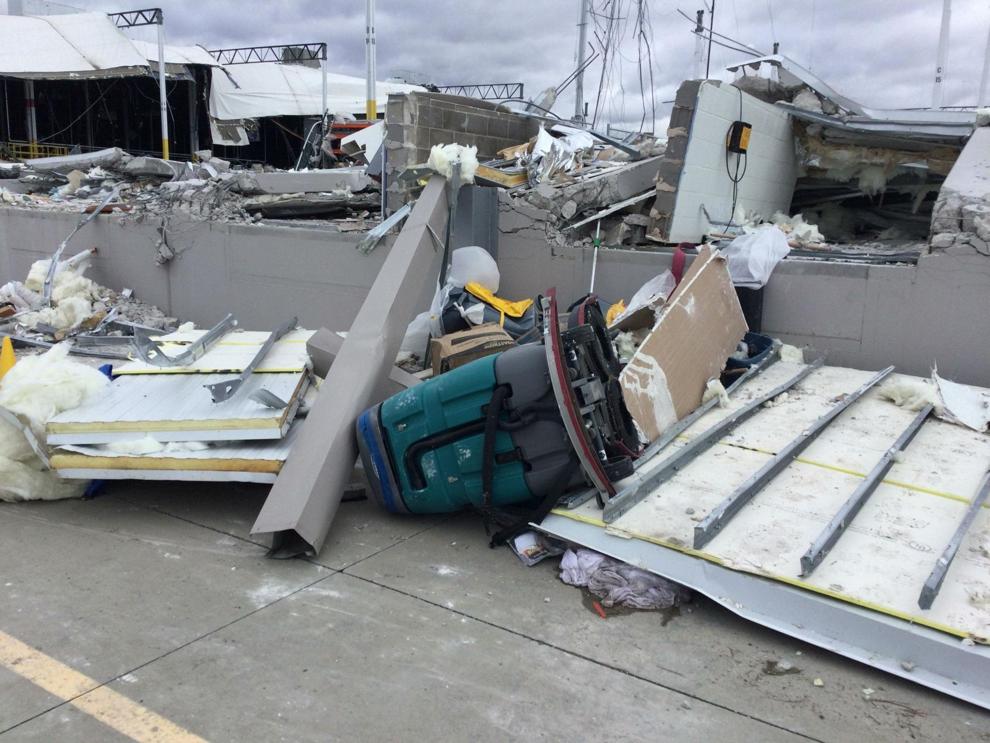 Amazon tornado damage assessment photos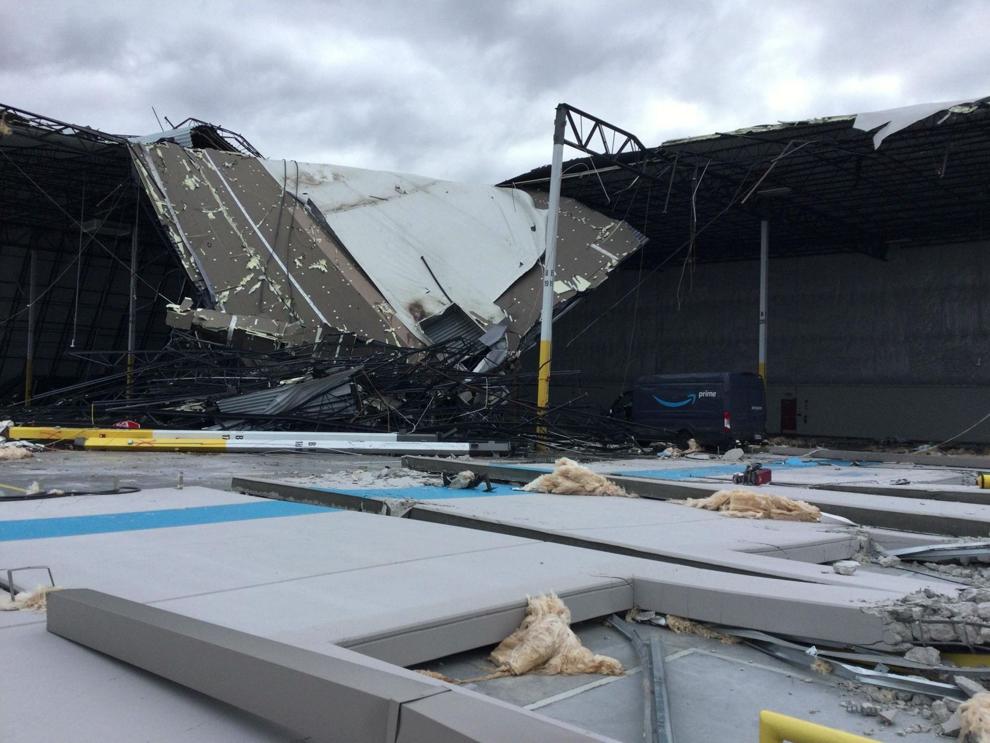 Amazon tornado damage assessment photos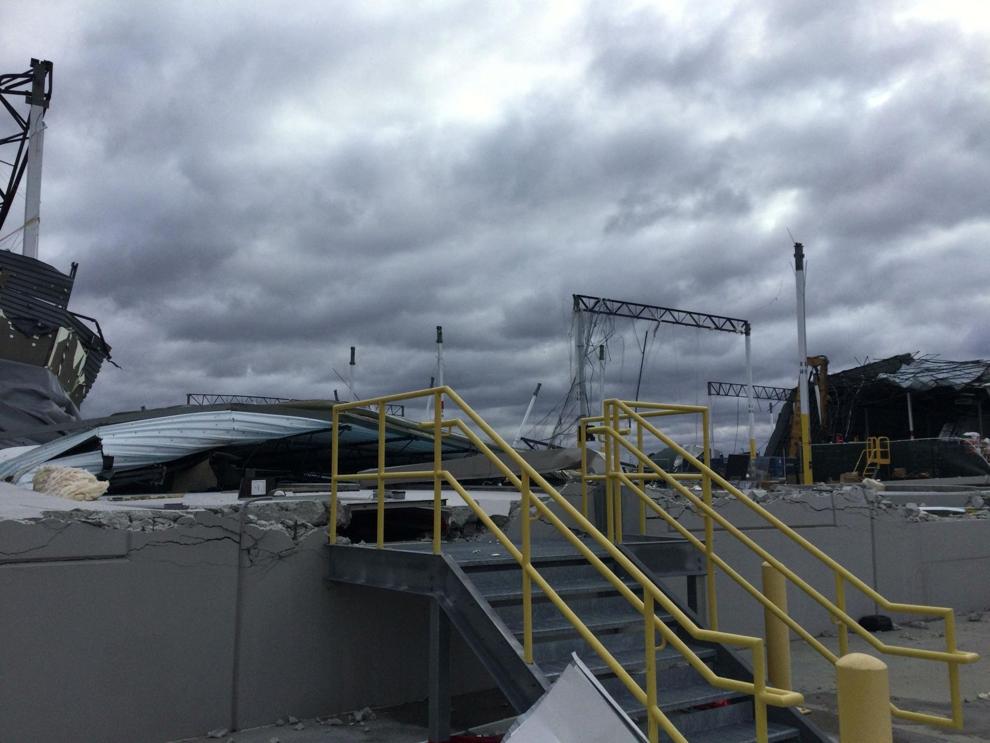 Amazon tornado damage assessment photos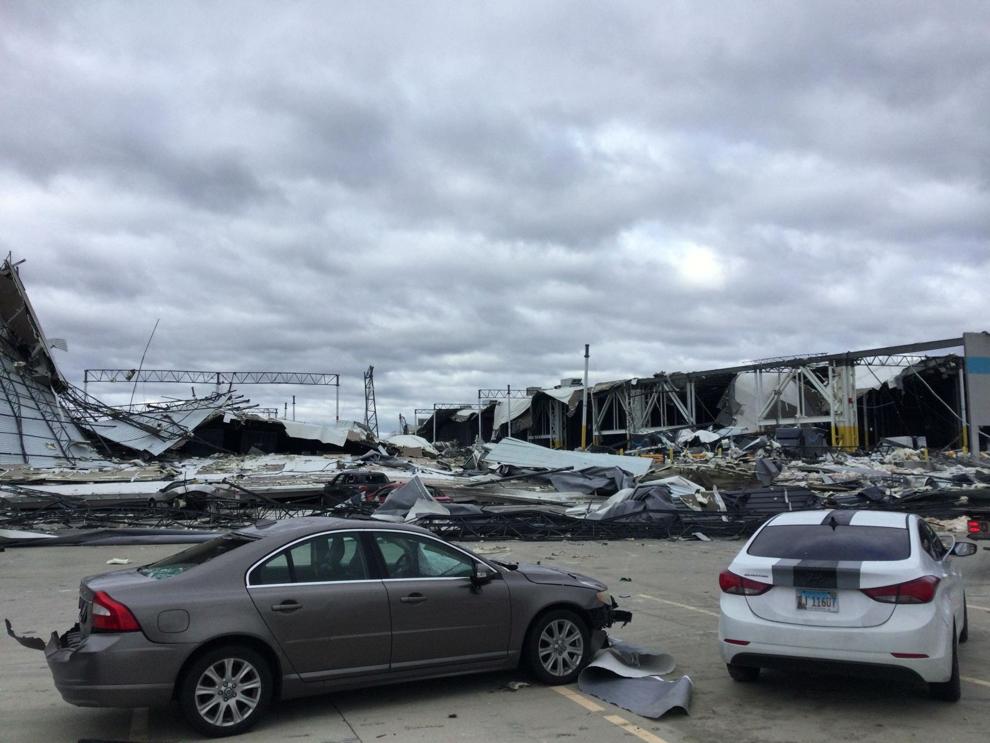 Amazon tornado damage assessment photos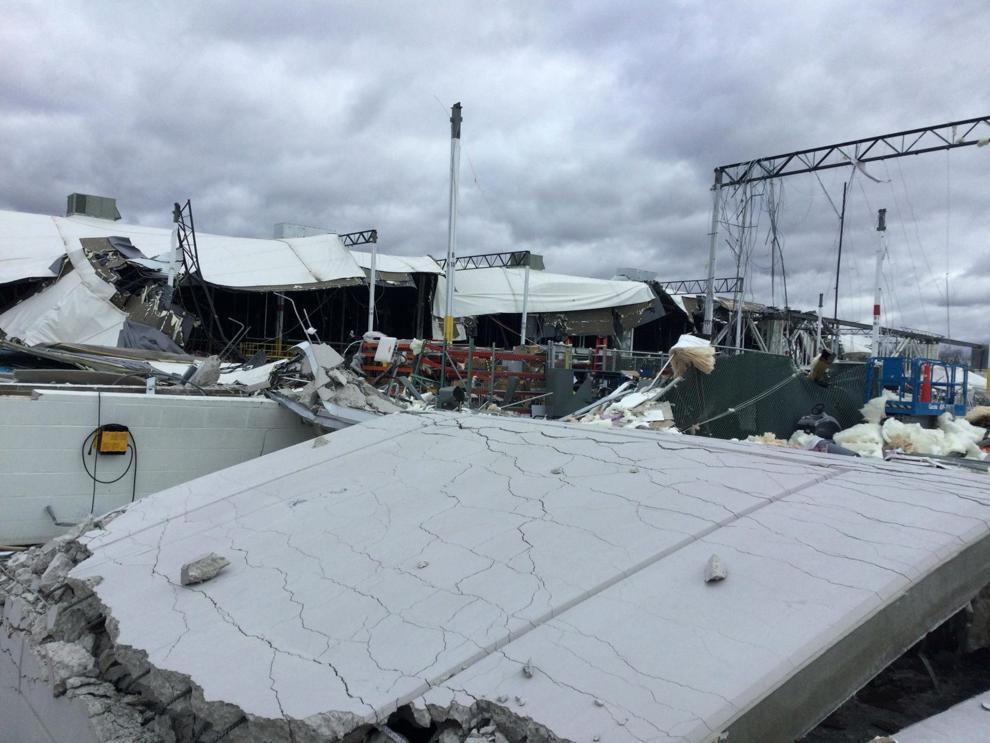 Amazon tornado damage assessment photos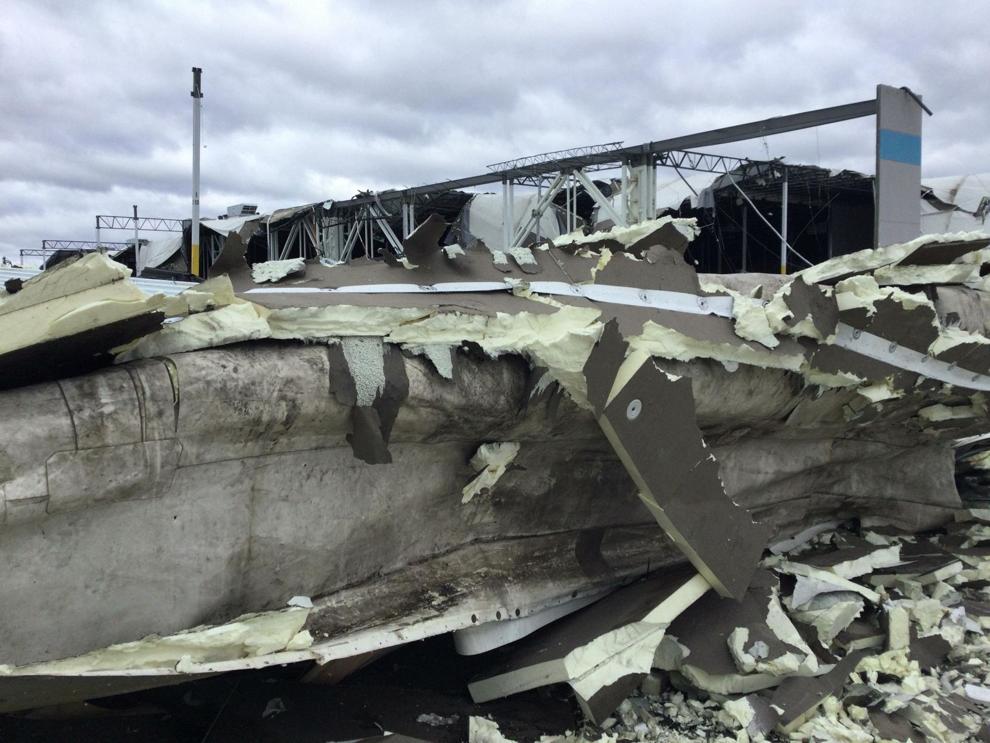 Amazon tornado damage assessment photos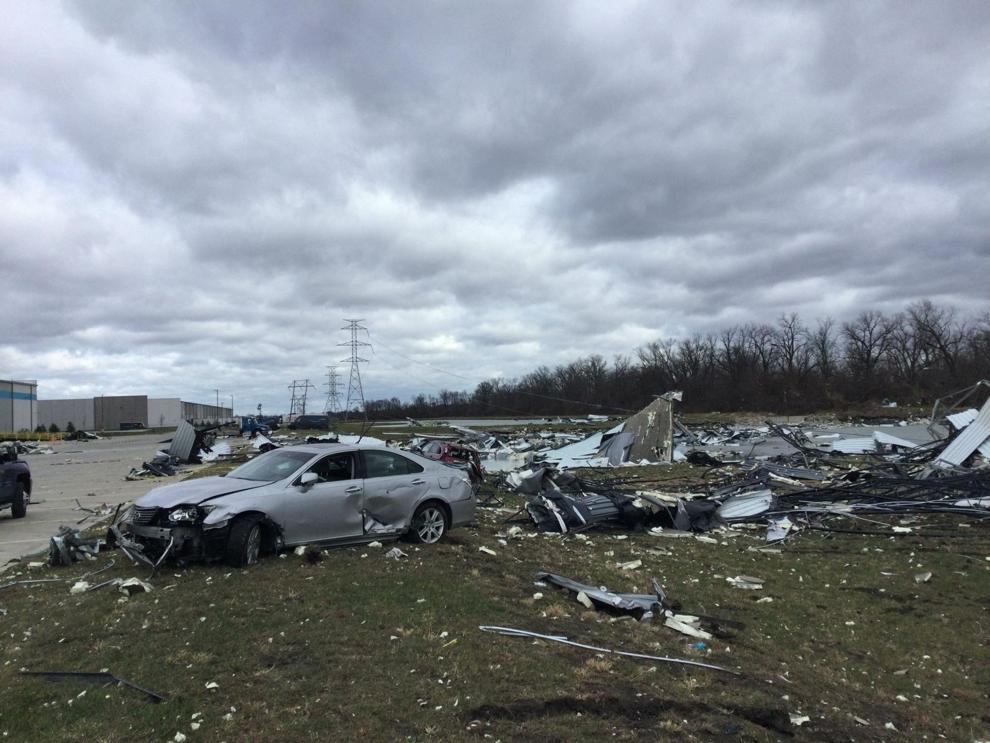 Amazon tornado damage assessment photos