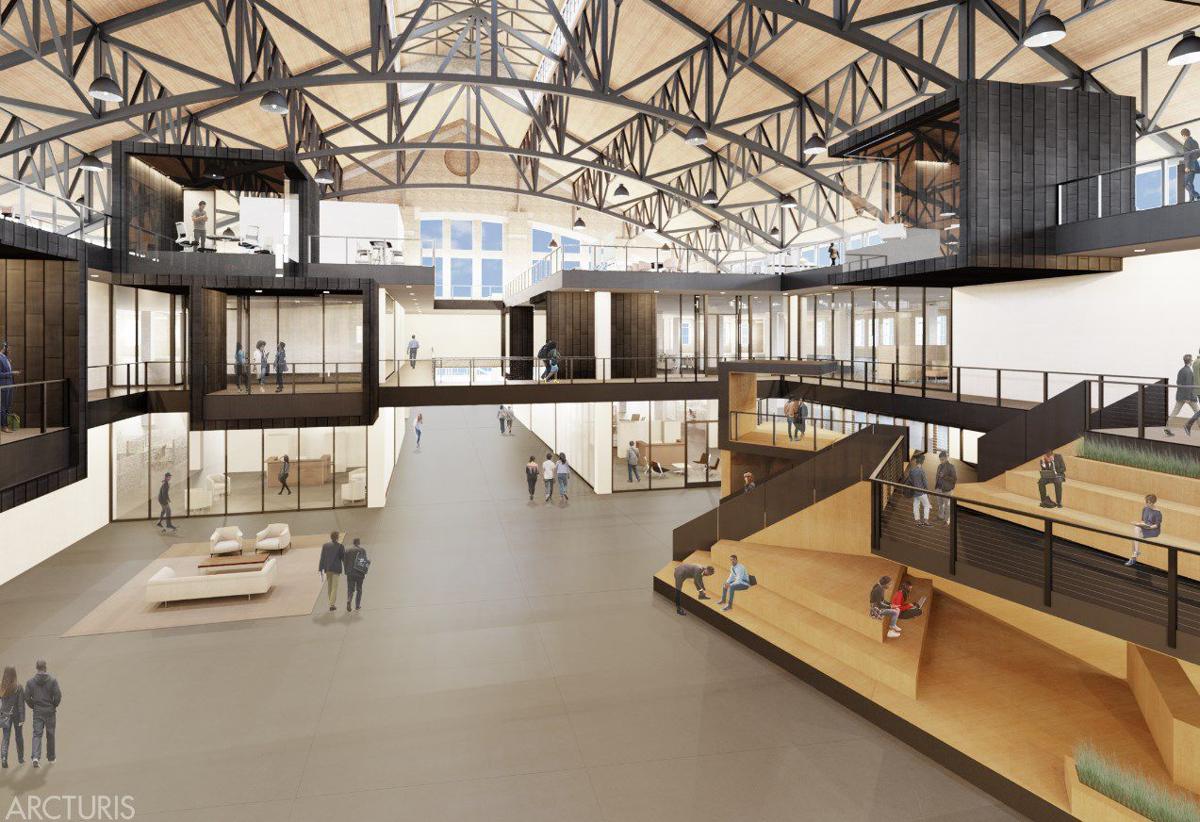 Developer Green Street St. Louis is adjusting its financing plan to turn the old Missouri National Guard Armory in Midtown St. Louis into 170,000 square feet of "next generation" office space. 
Green Street's Brian Pratt told a city commission this week said that after a "rigorous discussion" with state and federal officials, its plans for the Armory building's interior wouldn't qualify for historic tax credits. The company says historic preservation officials say its plans to fill in part of the Armory's large atrium disqualifies it for historic tax credits. Green Street had been counting on state and federal historic credits to finance about $11 million of the project.
The $83 million project is now turning to local property tax abatement to fill in the gap. It is within an area where St. Louis University's new Midtown Redevelopment Corp. can grant property tax breaks to developers. But the city's agreement with the entity requires the consent of the Land Clearance for Redevelopment Authority for abatement granted to the Armory.
It granted that this week, at a rate of 95 percent for 10 years and 50 percent for five years, worth roughly $11.8 million over 15 years. Combined with tax increment financing the city approved earlier this year, some $17.2 million in local incentives are assisting the project. 
Green Street plans to have the Armory building open by the second quarter of 2019. In addition to the Armory office space, it plans a parking garage next door with a development on top of it that will connect the 8-acre development site below Grand Boulevard and Highway 40 (Interstate 64) to the streets around St. Louis University's campus above it.
Green Street also helped fund the Great Rivers Greenway design competition for the Chouteau Greenway from downtown to Midtown. It would connect the Armory with the Lawrence Group's City foundry project planned on the other side of Highway 40, as well as to the rest of the Central Corridor. (11.16)