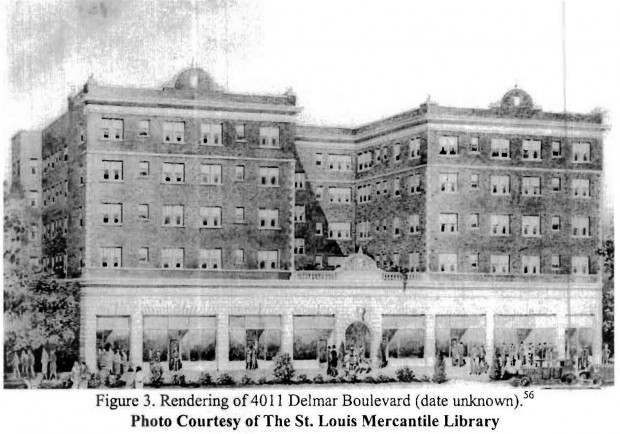 Veterans experiencing drug addiction and other problems will have received treatment before they move to a renovated apartment building in the Vandeventer neighborhood.
That's the word today from Stacy Jurado Miller, a partner at The Vecino Group, the project's developer. Residents will have completed time in temporary housing and will be ready for permanent housing when they arrive at Vecino's project, at 4011 Delmar Boulevard, she said.
"That is important for the neighboring community to understand and for the veterans to understand," Jurado Miller said.
Vecino, based in Springfield, Mo., plans to complete the $12.7 million project by next July 4. Jurado Miller said the development, to be called Freedom Place, will be among the few in St. Louis to address problems facing homeless vets and their families.
The five-story, long-vacant apartment building is about three blocks from the John Cochran VA Medical Center. Plans call for the building to be redone as 20 studio apartments, 24 one-bedroom units, 16 two-bedroom units and eight three-bedroom units.
St. Patrick Center will lead the effort to refer vets to Freedom Place and is working with Vecino on details of the agreement, said Kelly Peach, the center's spokeswoman. She said her organization will provide a social worker who will work in the building.
Vecino is taking over the historic building, completed in 1928, a decade after a condo conversion there fizzled.
The business news you need
With a weekly newsletter looking back at local history.