In some takeovers, a cost-cutting target of more than $300 million would mean a lot fewer employees at the acquired company.
That's not how German chemical and pharmaceutical giant Merck KGaA approached its 2015 purchase of Sigma-Aldrich. Udit Batra, who runs Merck's MilliporeSigma unit from offices in Billerica, Mass., said the focus since the merger had been on maintaining growth, not closing facilities or laying off workers.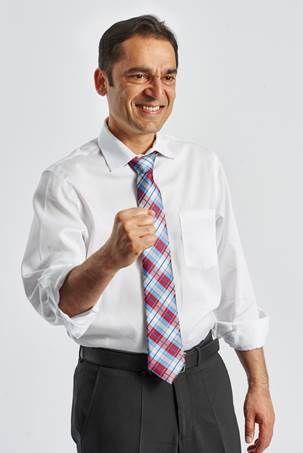 MilliporeSigma employs 2,000 people in St. Louis, about the same number Sigma-Aldrich had before the merger. A few top-level jobs went away, but new ones were created to support growth initiatives.
Two of the company's major initiatives, an e-commerce platform and a gene editing business, which won a key European patent last year, originated here as projects within Sigma-Aldrich. St. Louis also plays a role in a third growth initiative, the manufacturing of powerful cancer-targeting molecules called antibody drug conjugates.
Merck KGaA met its three-year cost-cutting target, but that's not the number Batra mentions when evaluating the success of the merger. He's more interested in top-line growth. "You have to focus on the customer and make sure you're maintaining sales growth," he said. "If you don't, you go into a death spiral."
"The reality has far exceeded anyone's expectations," he added. "It's rare you are able to maintain sales growth, let alone accelerate it, but we brought two terrific teams together."
Profit margins also are improving. Merck KGaA's life-sciences segment, which includes MilliporeSigma, reported earnings before interest and taxes last year equal to 14.2 percent of sales, up from 9.8 percent in 2016 and 9.0 percent in 2015.
Batra was in St. Louis last week to help celebrate the German parent company's 350th birthday. Merck KGaA, which began in 1668 as a small pharmacy in Darmstadt, Germany, now has 52,880 employees around the world. (Merck & Co., based in New Jersey, was expropriated by the United States during World War I and has no connection with the German firm.)
Batra said employees asked a variety of questions, from scientific ones to pointed ones about compensation and benefits. "I would have sensed there was a problem if the people were quiet," he said. "I assure you they were not."
Central to Batra's message was that he wants MilliporeSigma to be an employer of choice. "We are in hot areas, so we want to make sure people want to work here," he said.
To that end, the company has invested $20 million to $25 million in its St. Louis operations, including moving a small Millipore facility from St. Charles County to Sigma's offices in midtown St. Louis and equipping a plant on South Second Street for antibody drug conjugate manufacturing.
MilliporeSigma also has committed money and volunteer time to BioSTL, the industry group that promotes the local life-sciences industry, and donated lab equipment to Washington University. The BioSTL commitment includes mentoring entrepreneurs and promoting science education.
Anything that makes the region more attractive to scientific talent will also help MilliporeSigma, Batra explains. "We are a dynamic business that is doing very well," he said. "St. Louis has and will continue to play a dynamic role in that business."
Batra even says, smiling, that he's glad a "certain large company decided not to put its second headquarters here" because it might have poached some of the 300 employees who run MilliporeSigma's e-commerce platform.
His joke may not be funny to the local officials who hoped to lure Amazon, but it says a lot about the value a German company places on its St. Louis workforce.