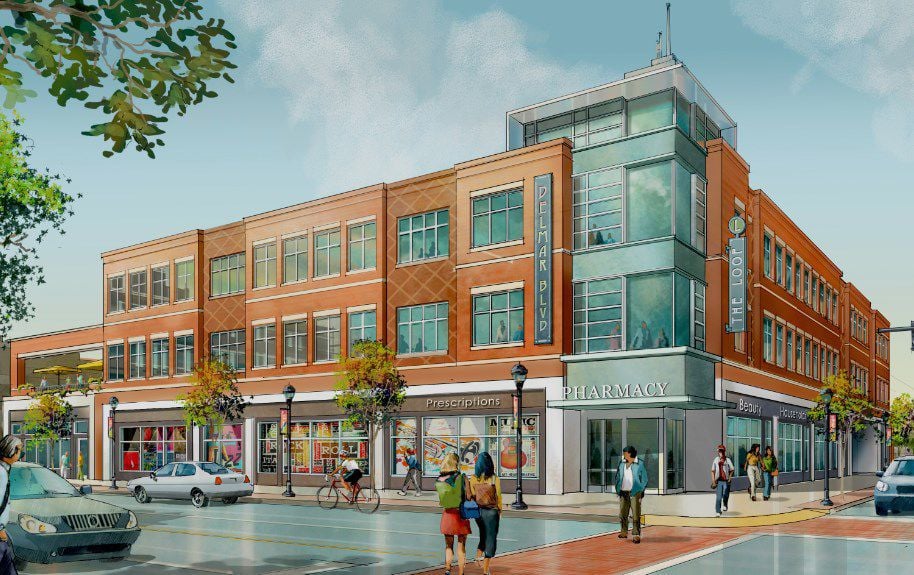 The developers behind a plan to turn the Shell gas station at the corner of Delmar and Skinker boulevards into offices and retail now have the power of eminent domain to advance their efforts to acquire the property. 
Pace Properties plans a $26 million, three-story building in the city's portion of the Delmar Loop with about 50,000 square feet of offices and 15,000 square feet of retail.
It already won approval from the city for $4.4 million in tax increment financing assistance back in January. It already has a contract for the land. 
But it has yet to nail down an agreement with the long-term leaseholder, international convenience store operator Circle K, based in Texas.
The developers asked the St. Louis Land Clearance for Redevelopment Authority to give them eminent domain authority as they continues to negotiate with the company.
Negotiations were going well, but "took a turn for the worse," said Rob Sherwood, Pace's director of acquisitions. Since then, Pace and Circle K have reached an "agreement in concept," but it isn't yet signed, he said.
Circle K is aware Pace is seeking eminent domain authority, Sherwood said, which is one of the reasons negotiations have gotten back on track. 
"It's very, very important we finish the process of getting eminent domain through LCRA," he said. 
He added that the neighborhood and businesses are behind the project and called the existing gas station "something of a nuisance. A lot of police calls."
The LCRA board ultimately granted the authority on a 2-1 vote. Board member Kennard Jones opposed the measure. 
Editor's Note: This story was updated with additional developer comments that Pace has an unsigned, agreement in concept with Circle K.