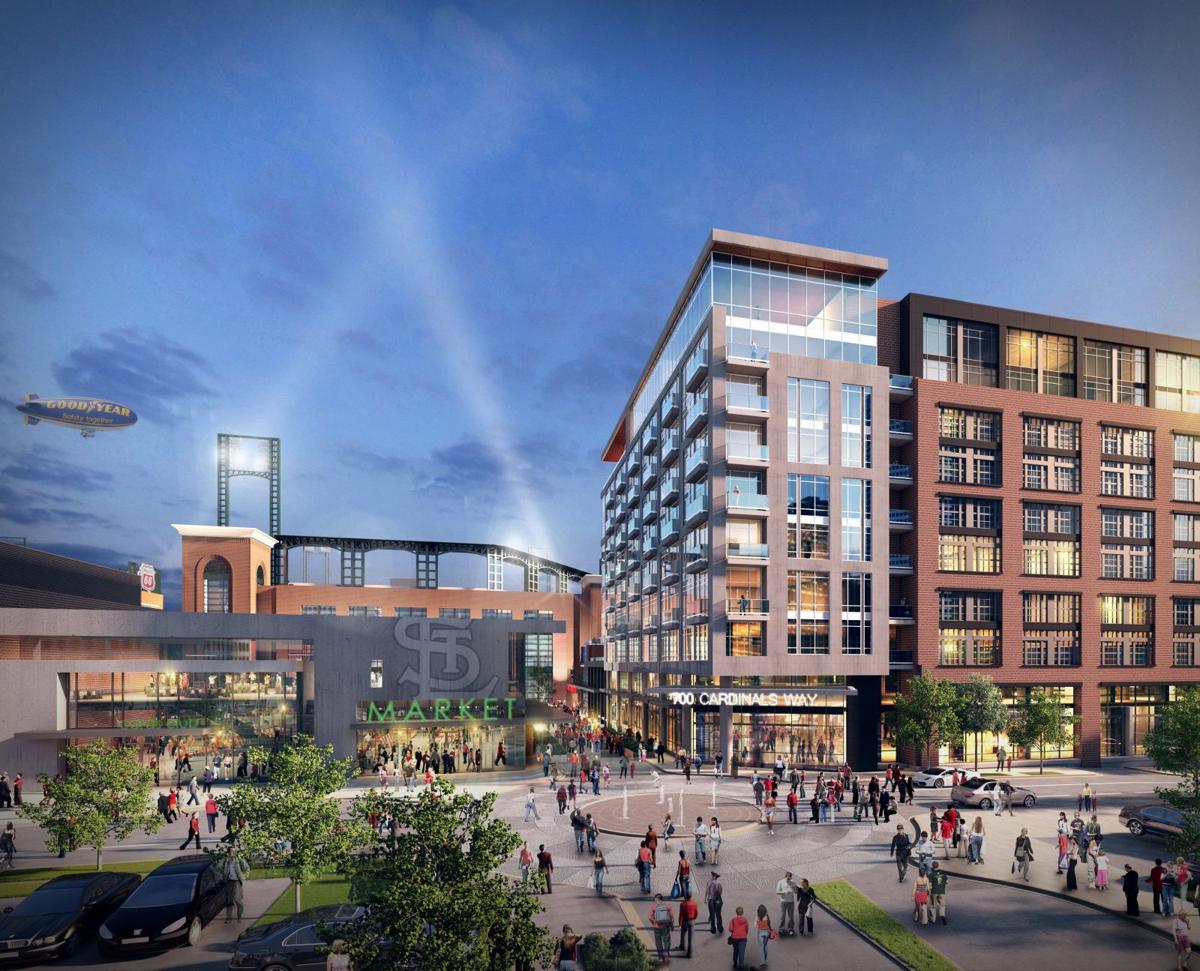 Accounting firm PwC is considering relocation of its downtown St. Louis office to Ballpark Village, real estate sources said Thursday.
PwC is currently in leased space at 800 Market Street. Sources said the accounting firm is interested in occupying the office building planned for construction at Ballpark Village next to Busch Stadium.
The St. Louis Business Journal first reported PwC's interest in Ballpark Village, adding that the firm also is considering a move to Cupples X, an office building Koman Group wants to build at Cupples Station, near Busch Stadium.
A Cardinals spokesman told the Post-Dispatch there is interest in Ballpark Village office space from a variety of potential tenants but that none of the space is leased.
Representatives of Cordish and Koman Group did not return requests for comment.
The Cardinals said in October they hoped to begin construction this year on Ballpark Village's $220 million next phase, which includes the office building and a 29-story apartment tower. The buildings could be completed in 2019.
One real estate source said a potential obstacle to a move by PwC to Ballpark Village is the status of the firm's lease at 800 Market Street, owned by St. Louis BOA Plaza LLC. PwC's lease there expires in July, said the source, adding that the landlord has balked at allowing the firm to renew its lease only until space at Ballpark Village is ready.
In December, St. Louis aldermen approved $16 million in Ballpark Village tax incentives in addition to the $49 million the city granted in 2012 as part of the project's first phase.
Another possible issue in a PwC move to Ballpark Village is the "net new jobs" provision of the latest amendment to the project's redevelopment agreement with the city. The provision, sought by the city, requires that Ballpark Village office jobs must not come from elsewhere in the city unless they would be lost permanently or moved out of the city absent office space at Ballpark Village.
Some aldermen have questioned the practicality of enforcing that provision.