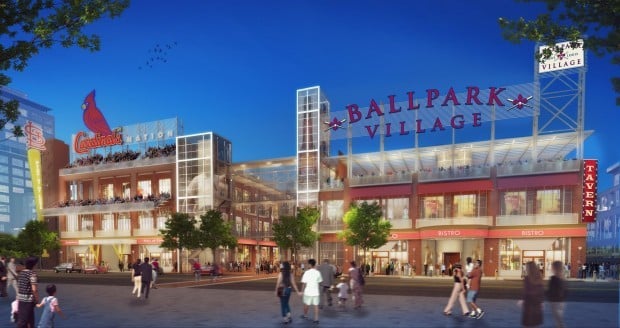 State officials will get their first crack at the Cardinals' latest plan for Ballpark Village next week.
The $89 million project is set to go Tuesday before the Missouri Development Finance Board, which the team hopes will approve its share of $17 million in state and local tax incentives to help fund the first phase. St. Louis City officials gave their blessing in July.
For now, the plan is to re-line the ten-acre site north of Busch Stadium with streets and sewers and create eight city blocks. The two of those blocks closest to Busch would house a Cardinals Hall of Fame, restaurants and an event plaza. The rest would be parking lots until demand arises for future development.
The Cardinals hope to break ground after the season, and getting on next week's agenda is a step toward doing so. The board's approval requires two readings, so it won't be finalized before their next meeting on Sept. 18.