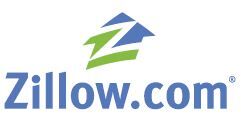 At the end of this year, homes in the United States will be worth $27.5 trillion, according a Zillow, a real estate website.
While that number sinks in—or doesn't—consider that the cumulative value of St. Louis-area homes in 2014 is $171 billion, up $3.7 billion from 2013, Zillow says. Overall U.S. home value rose 6.7 percent this year, compared with a relatively puny 2.2 percent rise in St. Louis. It's the third-smallest increase among the 35 largest metros, behind only Phoenix and Indianapolis, according to Zillow.
Zillow pegs St. Louis as the nation's 18th-largest metro, between No. 17 San Diego and No. 19 Tampa.
While San Diego is only one spot ahead of St. Louis in size, its cumulative home value is $538 billion. How can the San Diego value be more than triple the St. Louis value? Well, houses cost a lot more in San Diego.
According to the the Zillow Home Value Index for November, the figure was $465,000 for San Diego and $129,800 for St. Louis. For the nation, the November figure was $177,600.
The 6 percent cumulative increase in home values this year is slightly smaller than 2013's 8 percent rise, Zillow said. Even smaller gains may be expected next year as more homes go on the market.
Regardless, Stan Humphries, Zillow's chief economist, says in a statement that as the job market improves and more households are formed, more people will search for housing and buy household goods.