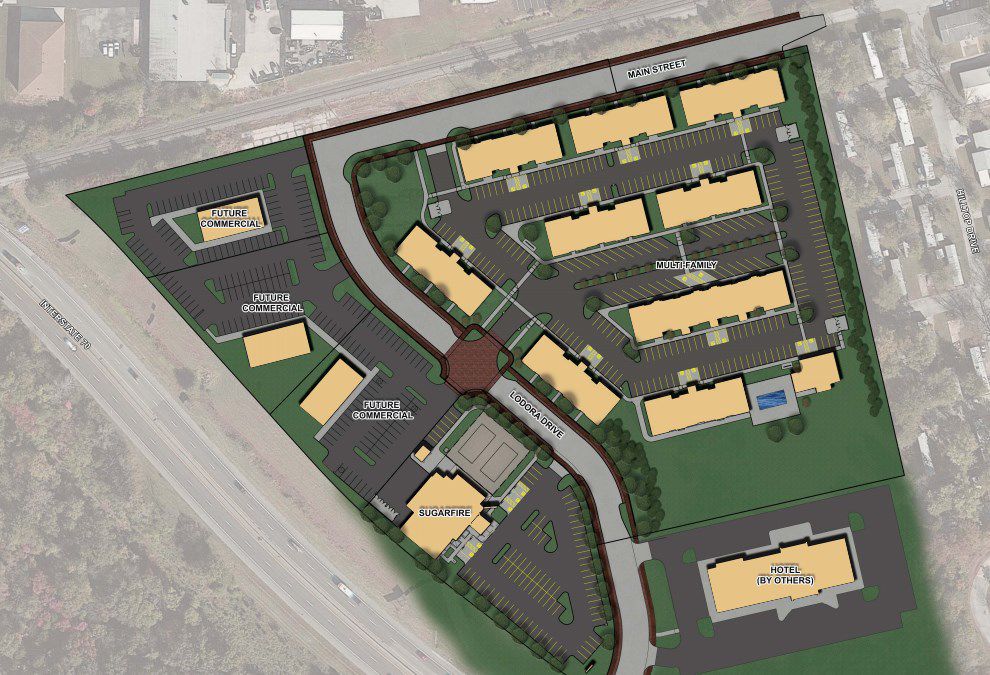 A mixed-use development with 174 apartments and adjacent commercial space, including a seventh location for area barbecue restaurant Sugarfire Smoke House, is moving forward in Wentzville. 
Called "The Junction," the new development is planned for nearly 14 acres along the north side of Interstate 70 at 600 West Main Street in the St. Charles County suburb. In addition to space for Sugarfire, there are three other commercial spaces planned. 
The Wentzville Board of Aldermen gave preliminary approval to the plan from CUK Property LLC Wednesday evening.
"It's a very exciting development anchored by Sugarfire Smokehouse and it will help to kickstart the development of the western end of downtown Wentzville," said Tom Kaiman of Mia Rose Holdings, one of the developers behind the project.