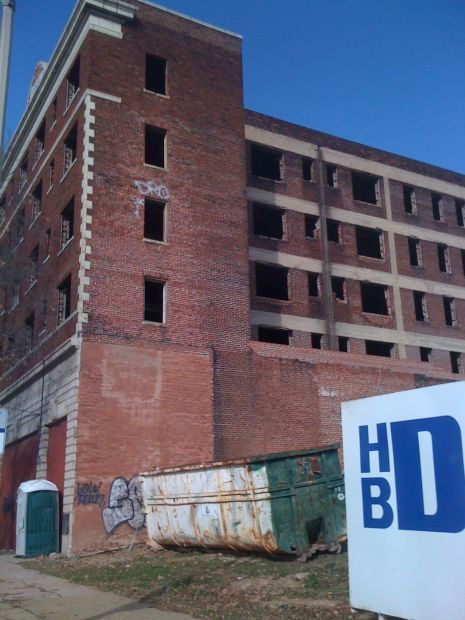 Interior demo is underway at a vacant St. Louis apartment building a developer from Springfield, Mo., is renovating as affordable housing for homeless vets.
The five-story building, at 4011 Delmar Boulevard, is in the city's Vandeventer neighborhood, about three blocks from the John Cochran VA Medical Center.
Plans call for the building to be redone as 68 apartments ranging in monthly rent from about $369 to $640. The developer, the Vecino Group, has said it hopes to open the $12.7 million project by next July 4.
Freedom Place, the project's name, is the first St. Louis development for Vecino, which focuses on affordable housing and historic rehabs in its home territory of southwestern Missouri.
Sources of Freedom Place funding include state and federal low-income housing tax credits, plus state and federal historic preservation tax credits.
Eighty-five years ago, "elegant storefronts" and terra cotta details helped make 4011 Delmar a swank new addition to a thriving neighborhood west of Grand Boulevard, according to the building's nomination in 2008 to the National Register of Historic Places.