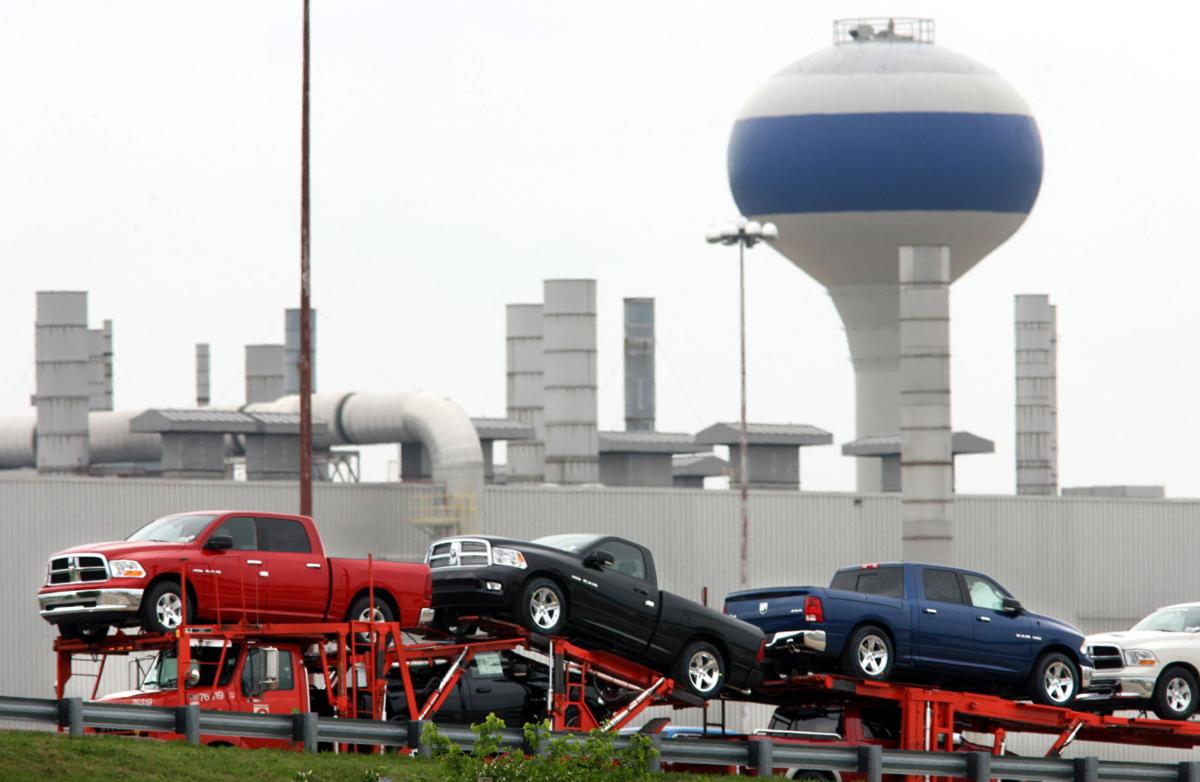 Send up the fireworks. Ring the bells. At long last, the St. Louis metro area has recovered from the Great Recession of 2007-2009.
The milestone moment happened when the area added 6,900 jobs in February, according to new seasonally adjusted numbers from the Bureau of Labor Statistics.
The recession hit St. Louis hard, erasing more than 82,000 jobs as factories closed and housing construction ground to a halt.
State and local governments added layoffs of their own as budgets tightened.
After several years of anemic and uneven growth, the region's recovery picked up speed in 2014 and 2015. After the bureau revised its figures, last year turned out to be the metro area's best job-growth performance since 1997.
Layoffs at U.S. Steel in Granite City meant that January was a weak month, with a metrowide gain of just 600 jobs. Stronger growth in February boosted the number of workers to a new high of 1,359,900.
That's 1,200 more jobs than the metro area had in January 2008, when the number of area jobs peaked and the recession was just getting started. Technically, the local economy now has completed its recovery and begun a new expansion.
Eight years was a long time to wait for that comeback. Back when Bill Clinton was running his "It's the Economy, Stupid" campaign, the area needed only three years to recover from the 1990-91 recession.
St. Louis' slow population growth, however, makes it an economic laggard even in the best of times. Last week, the Census Bureau announced that the area grew by just 0.2 percent in 2015.
"It's hard to get faster growth without more people," says Kevin Kliesen, a business economist at the St. Louis Federal Reserve Bank. "This has been a very slow expansion for the U.S., and it's been even slower for the St. Louis economy."
The Great Recession left lasting scars on the St. Louis landscape. Chrysler's closing in Fenton accelerated the decline of manufacturing in the region, which has 22,600 fewer factory jobs than it had eight years ago.
Many other workers also have had to find alternative employment. The BLS category that includes construction, mining and logging firms has shrunk by 18,400 jobs since 2008. Government has cut 11,000 jobs.
Those lost jobs have been replaced by new ones in the service sector.
The metro area has added 19,700 health care workers in the past eight years, and almost the same number of social services personnel. It also has added 7,300 jobs in the financial sector and 10,200 in professional and business services.
Wages tend to be above-average in the health care, finance and business-services industries, so St. Louis at least is creating some good jobs. Retail employment — those low-wage Wal-Mart and fast-food jobs we hear so much about — has actually declined by 5,500 since 2008 (despite many local attempts to subsidize retailing, but that's a rant for another day).
Workers can be excused, though, for thinking they haven't felt much of a recovery. Inflation-adjusted wages here were 3.6 percent lower in last year's third quarter than at the beginning of 2008.
The area economy seems to be strong enough to create jobs for most people who are looking, but not yet vigorous enough to plump up paychecks.
On second thought, then, let's cancel those fireworks. We can breathe a sigh of relief after reaching the finish line of a long, drawn-out jobs recovery, but it's not much to celebrate.
How St. Louis' job market has changed since the recession
Metro St. Louis has about the same number of people working as it had eight years ago, but employment in some industries has changed dramatically.
| Industry | Job gain or loss 2008-2016 | Percent change |
| --- | --- | --- |
| Construction, logging, mining | -18,400 | -25% |
| Manufacturing | -22,600 | -17% |
| Retail trade | -5,500 | -4% |
| Financial activities | +7,300 | +9% |
| Professional & business services | +10,200 | +5% |
| Health care & social assistance | +37,000 | +22% |
| Leisure & hospitality | +7,900 | +6% |
| Government | -11,000 | -6% |
| TOTAL* | +1,200 | +0.09% |
| * Not all industries are shown | | |
| Source: Bureau of Labor Statistics | | |
| metro-area numbers for | | |
| Feb. 2008 and Feb. 2016 | | |
| | | |