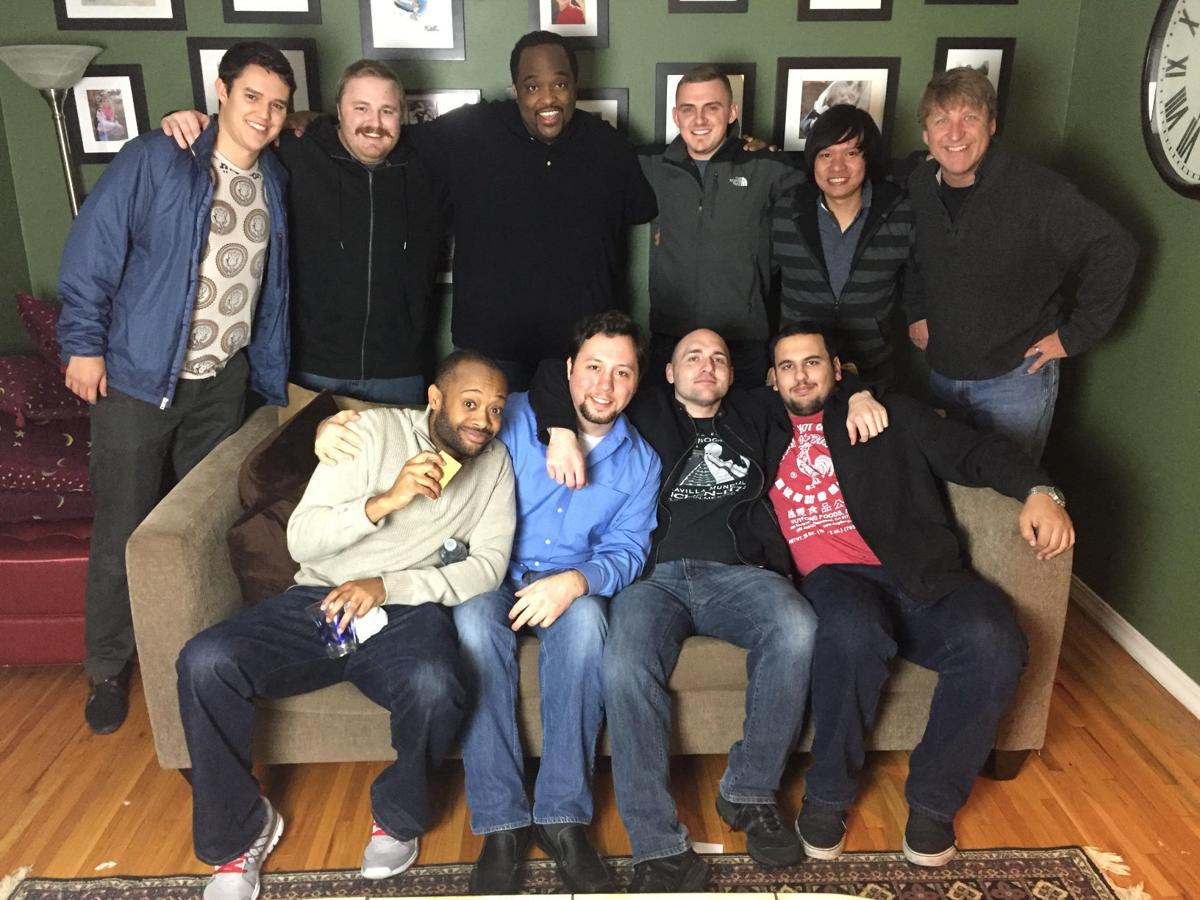 Lamar Wilson and his team were so fascinated by bitcoin that they knew they had to build a business around it.
With the help of some world-class advisers, it took them less than a year to give up on bitcoin itself and focus on the technology that underlies the virtual currency. Their company, Fluent, is building a blockchain-based system that large companies would use to pay their suppliers.
Blockchain technology, essentially a public ledger in which all participants share the task of validating transactions, is hot right now. Fluent has been chosen for — and received investments from — four separate accelerator programs, which are like boot camps for promising entrepreneurs.
Fluent also has attracted other high-profile investors, including Silicon Valley venture capitalist Tim Draper, and has raised a total of $875,000. Not all of those backers, however, knew exactly where the Fluent team was headed with the technology.
That's because the team itself didn't know until about six months ago. This spring, Fluent was in the unusual position of participating simultaneously in two accelerators and pursuing a different business plan in each.
Wilson, the company's chief executive, and co-founder Lafe Taylor went to San Mateo, Calif., to participate in Boost VC, a bitcoin-focused program founded by Draper's son Adam. Two other co-founders, 2014 Washington University graduates Casey Lawlor and Dave Sutter, were selected for Capital Innovators in St. Louis.
Fluent got its start when Wilson and Taylor, who live in Lexington, Ky., developed a bitcoin wallet called Pheeva. Lawlor and Sutter, who as undergraduates had started a group to promote bitcoin, were using Pheeva and decided to help turn it into a business.
At Capital Innovators, Lawlor and Sutter focused on marketing Pheeva for consumer applications. Wilson and Taylor went to Boost VC with the idea of creating a bitcoin wallet for large enterprises.
They quickly ran into a problem. Some small businesses were accepting payments in the virtual currency, but large-company treasurers weren't interested. Bitcoin was too volatile and unconventional for them. What looked like a promising consumer application — using bitcoin for person-to-person remittances — ran into hurdles, too.
Although the corporate types were skeptical about bitcoin, they loved the fact that it used a frictionless, real-time payments system. So, before they graduated from the two accelerators, Wilson and his team began tweaking their software to make payments in dollars instead of bitcoins.
"It was a wild and wonderful experience," Wilson recalls. "We pivoted in the last month, but we fought the whole change-is-hard attitude."
The Fluent team is now 10 people — two in St. Louis, one in California and the rest in Lexington. The company went into stealth mode for a few months, saying little about its new direction or its technology, but it surfaced last month as one of six companies chosen for SixThirty, a financial-technology accelerator in St. Louis.
Atul Kamra, SixThirty's managing partner, said he was excited at the prospect of disrupting the way corporate America pays its bills. He thinks chief financial officers of major St. Louis companies will be a good sounding board for Fluent.
He also thinks the CFOs will be impressed by Wilson, 38, a self-taught programmer who once owned a Cold Stone Creamery franchise, and his team.
"They've got an infectious way about them, and they have a can-do attitude," Kamra said. "They have an innate desire to make something better than it is today."