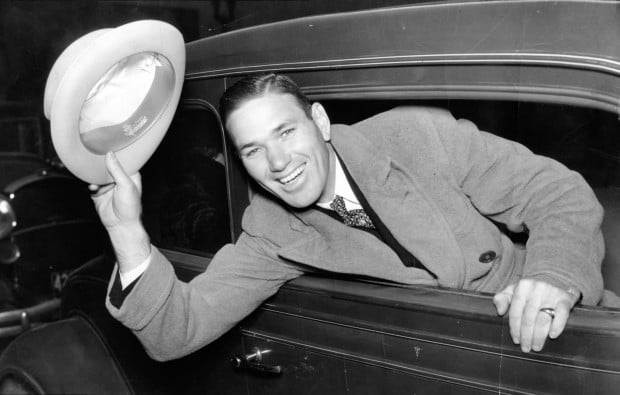 With two teams from the middle of America playing in the World Series, you'll probably hear East and West coasters griping that they have no reason to watch.
A century's worth of stock market results show, however, that everyone with a 401k or a hedge fund or any other kind of portfolio should be rooting for the Redbirds. The Dow Jones industrial average has risen an average of 12.9 percent in the calendar year after the Cardinals win the fall classic.That's easily the best figure among  teams with at least four World Series titles.
I first wrote about this phenomenon in 2006, after reader Wayne Buckhout sent me a spreadsheet showing the Cardinals' stock-market superiority. The best result was a 38.5 percent gain for the Dow in 1935, a year after the Gas House Gang won the title. Most recently, the Dow hit a record high about a year after the Cardinals' 2006 win, but closed 2007 with a gain of just 6.4 percent.
The New York Yankees are the second-best-performing team for investors. Their 27 World Series titles have been followed by an average stock-market gain of 9.6 percent the following year.
The Texas Rangers have never won a World Series, but baseball has had eight first-time winners in the past 45 years. Following those Series, the most recent of which was the Angels' "rally monkey" title in 2002, the Dow has risen an average of 8.97 percent.
It's important to add that these numbers have no practical importance, and that acting on them may be hazardous to your financial health. As with the Super Bowl indicator and other whimsical bits of market lore, there's absolutely no reason to think a baseball score will have any influence on stock prices. Smart investors know better than to confuse coincidence with causality.
That doesn't mean Cardinals fans can't enjoy yet another indicator of their franchise's superiority. And if anyone outside St. Louis and Dallas has yet to select a favorite team, here's one more reason to pull for the birds on the bat.