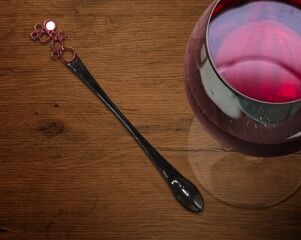 BioGenerator, which has invested in many devices for use in health-care settings, has added one that will fit in better at a bar or restaurant.
The St. Louis organization, which invests in early stage life-sciences companies, announced Thursday that it has put money into YourBevCo, a "beverage innovation company." BioGenerator did not disclose the amount of money, but said it was a "pre-seed investment" of less than $100,000.
YourBevCo's first product is the StiqIt, a swizzle-stick-like device that removes the sulfites from a glass of wine. Sulfites, which are added to wine as preservatives, cause headaches, rashes and other symptoms in some people.
BioGenerator Vice President Charlie Bolten, in a statement, called StiqIt "an elegant, consumer-friendly product" with a "significant" market potential.
YourBevCo's chief executive is Alan MacInnes, a former Pfizer executive who's also an entrepreneur in residence at BioGenerator.
The company says on its website that it will begin raising more money for StiqIt next month on crowdfunding site IndieGogo.