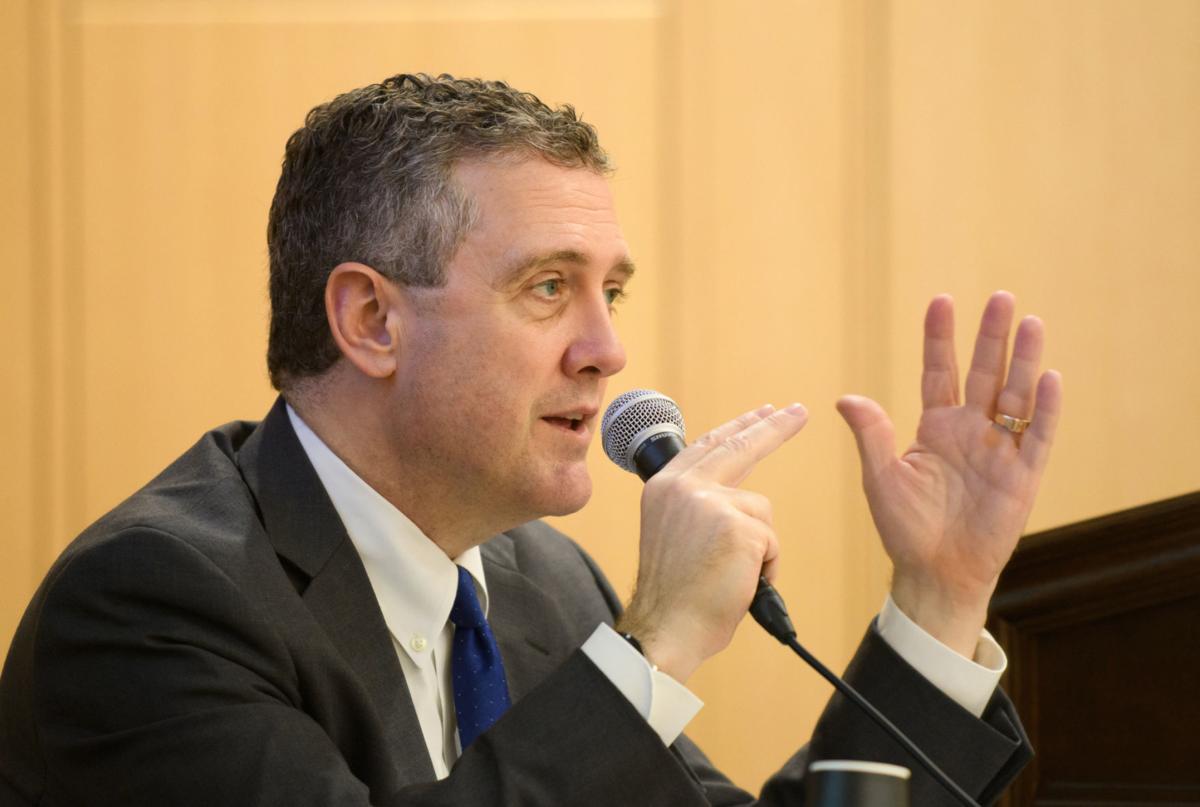 President Donald Trump repeated his call for negative interest rates on Tuesday, but St. Louis Federal Reserve Bank President James Bullard doesn't think they're a good idea.
"We've talked about negative rates on and off over the years," Bullard said Tuesday in a webinar sponsored by the Official Monetary and Financial Institutions Forum. "It's not a good solution in the U.S."
He said negative rates would interfere with short-term funding markets that U.S. companies use for liquidity.
"I also think the track record is mixed in Europe and Japan as far as the success of negative rates," Bullard added. "It doesn't look like a panacea, that's for sure."
Trump, who called last year for the Federal Reserve to take rates below zero, repeated that message Tuesday on Twitter. "As long as other countries are receiving the benefits of negative rates, the USA should also accept the 'GIFT'," he tweeted.
If the economy remains in recession for more than a few months, Bullard said, a better answer would be an "explicit quantitative easing program," similar to the bond-buying the Fed did between 2010 and 2013.
"I don't think this is an interest rate story right now," Bullard said. "Everyone understands that rates are going to stay where they are for quite awhile."
The Fed lowered rates to zero in March, and most Wall Street forecasters expect them to remain there for years.
When rates are negative, lenders pay interest to borrowers instead of vice versa. Central banks in Europe and Japan have moved their benchmark rates below zero in an attempt to stimulate lending, but research is mixed on whether the tactic works.
In Tuesday's webinar, Bullard also predicted that the U.S. economy will recover in the second half of this year from the shock caused by coronavirus-related shutdowns.
Bullard repeated his call for a "risk-based" reopening of the economy, saying the U.S. faces dire consequences if widespread business closures last for more than three or four months.
"After that you can't continue the shutdown policy because too many other things will start to happen," he said. "You'll get business failures on a large scale and if you go too long you'll go into depression."
Daily updates on the latest news in the St. Louis business community.